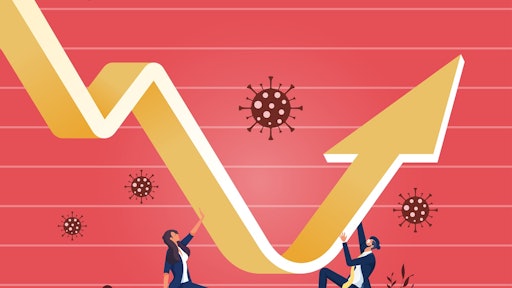 treety @ adobe.stock.com
Our economy, and the equipment rental industry in particular, is about to boom. The U.S. is rapidly opening up for business after what has been a bleak year of pandemic lockdowns, new rules, and overall hesitation. Rental companies are about to experience a massive amount of pent-up demand in most market areas. (See Dick Detmer's column in the January/February issue of Rental for more information.)  
It would be wise to get ready now to effectively capitalize on what could very well be an amazing opportunity, but it is so important not to solely rely on the economic recovery from the pandemic to grow rental income. 
Up until now, many rental companies have had to cut expenses as the primary way to deal with the pandemic-related downturn in income. But it's time to consider a different approach. Now, more than ever, think in terms of, "It's all about generating more rental income." 
First, it's important to make sure the foundation is strong and firmly in place. Perhaps it would be wise to place 75 percent of one's focus on strengthening the fundamentals and only 25 percent on pursuing the new and more cutting-edge strategies. For example, one can have the best advertising, but if one's rental company lacks properly trained personnel, the correct assortment of equipment, or proper maintenance, customers will decide to do their business elsewhere. 
So, for example, be certain that your employees receive additional training in professional telephone skills. Provide them with adequate rental equipment training. Also, remind customers and potential customers frequently (and in various ways) what you have available to rent. 
Sometimes policy and procedure changes can have an almost immediate and positive effect on rental income as well. However, some of these types of changes often require more thought, input, and planning so unintended negative consequences don't appear. 
It's often more effective in the short run to apply some basic rental business principles than spending larger amounts of time and money on something more complicated. However, many rental companies could be much more aggressive in the active search for more rental income. 
Lastly, it's always wise to take time to see your business through your customer's eyes. Now is an excellent time to focus additional attention on what your customers (and potential customers) see, hear, and experience. There are so many opportunities to build an even more professional image. 
An 
Often-Overlooked Opportunity
As business picks up again, remember that you're working for long-term success and ensuring customers are taken care of effectively and accurately. Mistakes are a huge, but often overlooked factor in the subject of growing rental income. Some of these mistakes can cause reductions in rental charges. One example involves the delivery of equipment, and how important it is to develop an almost mistake-proof system to ensure optimal accuracy and efficiency.  
Other mistakes are those involving rental equipment not being properly checked and serviced before they are rented. Not only does this result in lost rental income, but it's likely to decrease income in the future as some customers have long memories of these negative experiences. 
Again, downward adjustments in rental charges are obvious signs that mistakes are happening. Over the course of a year, these mistakes can cost rental companies many tens of thousands of dollars (or perhaps hundreds of thousands in larger companies). 
Get ready by taking measures now to make the most out of the pent-up projects that will create increased demand for rental equipment. Even though some of the needed changes may be relatively simple to implement, sometimes more radical changes are needed to dramatically grow rental income for the future.