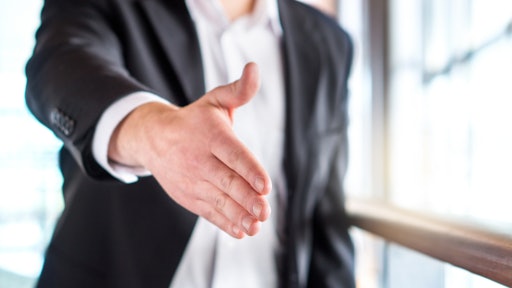 terovesalainen @ adobe.stock.com
Last month, in my column, "Get Ready, Rental Demand is Coming," I gave some practical ways to get ready and make the most of the upcoming economic recovery. This column is a continuation on that and the importance of focusing additional attention on what customers see, hear, and experience. Again, the goal is to maximize the growth of rental income and training your staff can be one of the primary keys to unlocking that potential.
One way to stand out from competitors is by having your employees better trained in customer communication techniques. Plenty of companies have equipment-experienced employees with a fair degree of product knowledge. However, few have invested enough in developing the communication skills of their staff.
There are huge benefits in training employees to enhance their verbal as well as non-verbal communications. For example, it's amazing how slight facial expressions, grooming, and posture changes can improve the chances your company's message of care, concern, and quality will be received by your customers.
Are your customers really being greeted properly when they call your company? Perhaps your employees need additional training in professional telephone skills. Employees sometimes don't realize how they sound. Even if they are proficient in how to look up equipment availability and can dispense rental rate information, they may be unskilled in the extremely important "first impression" portion of the task. Are they, for example, smiling when they first answer each call when identifying the business and their name? You know that customers and potential customers are more likely to do business with rental companies that do so. But do your employees know this and are they practicing the most professional techniques every time?
Over-the-phone first impression training should include far more than just smiling. They should be trained in the use of questioning, respect, timing, conversation tempo, sounding friendly (even on hectic days), and other details that are all part of professional training. Not only are callers more likely to rent from your rental business when they receive this treatment, they are more likely to rent additional items when these items are recommended.
Another area that is extremely important is the "walk-in customer" first impression experience. Are your employees greeting them in an upbeat fashion as soon as they see them? It's amazing how many times I've observed employees not even say "hi" to customers. Also, are your employees greeting customers with a smile? Remind your team that smiling is more than just a telephone skill. Walk-in customers (as well as customers who are receiving delivered rental equipment) prefer to rent from rental companies that have friendly, upbeat, smiling employees. Your employees may believe they're being pleasant to customers, but some may be lacking this skill.
All employees who have contact with customers should consider themselves as salespeople. Therefore, they should be trained to be skilled in the most effective salesmanship techniques, including how to close a sale. Truly effective training bridges the gap from wishing employees would attempt to "build the order" and "close the sale" to actually doing so.
All employees have heard the words "first impressions are important." But how many really know what to do and are actively practicing the art and science of maximizing the customer's first impression experience? Your staff may not be giving your customers the super professional treatment that you know would be highly effective in growing your income and company.
Now that pandemic-related restrictions are starting to be lifted, it may be worthwhile to plan a grand re-opening, open house, customer appreciation day, or another type of event at your company. In addition to letting customers know that your company has survived the pandemic and reminding them that you have a broad selection of quality equipment and friendly personnel, events like this can be an excellent way to focus employees' attention on "getting ready for the guests" who will be coming to your store.
Finally, keep in mind that better training programs help with employee retention. When employees feel confident and strong in their duties and are continuously learning new skills, they tend to stay longer.