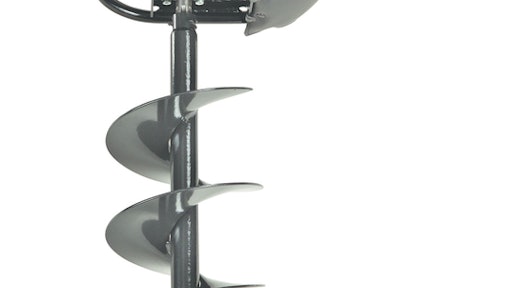 The Stihl BT 130  auger's ergonomic design combined with higher torque at lower RPM than the previous model gives professionals powerful and durable performance. Powered by a proven, fuel-efficient, 36.3 cc low-exhaust-emission engine, the BT 130 one-man auger decreases operating costs and reduced downtime for re-fueling trips.
"Users can stand upright while drilling, making this a great companion for big projects and everyday long-term use," says Daniel Pherson, Product Manager, STIHL Inc.
The STIHL Quickstop auger brake is designed to stop the rotation of the powerhead if the auger hits something it cannot drill through and the activating lever strikes the operator's thigh and engages. The transmission lock out allows users to remove the auger bit from the soil if it becomes stuck, which can happen in wet soil, clay, rocks and roots.
Request More Information
Fill out the form below to request more information about
STIHL BT 130 Auger