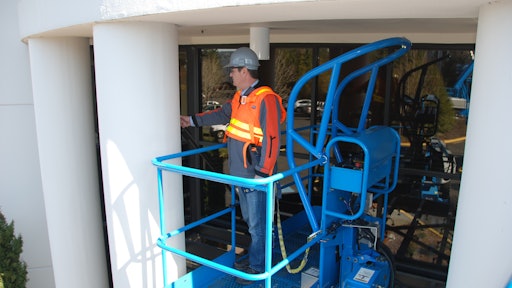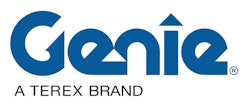 Genie plans to show a prototype of a new Operator Protective Structure (OPS) for boom lifts at the Intermat show in Paris, France, April 16 to 21, 2012. The secondary protection against contact with overhead obstacles is an optional device for installation on articulating or telescopic boom lifts.
"Ultimately, the operator in conjunction with the worksite supervisor is responsible for identifying and avoiding overhead obstacles," said Scott Krieger, senior product manager, Genie booms and telehandlers. "But as a secondary measure, we are working both independently and with various partners to provide protective solutions for a variety of worksite conditions."
 Based on of the concepts of other SAE operator protective standards, the Genie OPS can be attached to boom lifts with 6- to 8-foot platforms and allows for excellent visibility. The tubular steel structure is designed to transfer the kinetic energy into surrounding structures while maintaining a protected area for the operator. It weighs 36 pounds (16 kilograms) and is bolted directly on the boom lift's platform; no modifications are needed. Product availability and pricing are forthcoming.
Also on display at the Terex booth at Intermat will be "SkySiren," a solution developed by Lavendon, as well as the "Sanctuary Rails" prototype by AFI. Genie is currently reviewing both prototypes and have approved their installation on Genie boom lifts.
Companies in this article