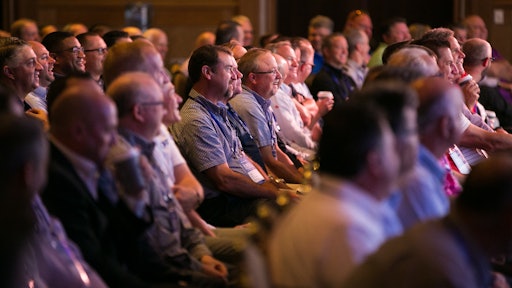 United Rentals
United Rentals announced Mick Ebeling, founder and CEO of Not Impossible Labs and Paul McDonnell, executive vice President and Chief Commercial Officer of United Rentals as keynote speakers at the 2019 Total Control & Innovation Conference.
The 2019 Total Control & Innovation Conference is a premier customer event for executives and professionals in the construction and industrial sectors, which will be held Nov. 11-13 in San Antonio.
In his keynote, Ebeling will address "The Fallacy of Impossible," discussing how adapting to change and solving big problems requires a fresh approach to decision making. He plans to share his experiences how "impossible" tasks can be accomplished with practical, real-world solutions and insights on how the audience can adopt this approach to their real-world challenges on construction and industrial worksites. Not Impossible Labs is leading two conference breakout workshops that are designed to help attendees address business decision making in innovative ways. 
"Innovation can come from anyone, anywhere, anytime," says Mick Ebeling, Founder & CEO, Not Impossible Labs. "I look forward to sharing the experiences of Not Impossible Labs in solving seemingly impossible challenges and reminding attendees they have great potential to do remarkable things. I'm especially excited to partner with United Rentals, a team dedicated to getting it done for customers every day on worksites across North America."
Meanwhile, McDonnell will address how construction and industrial landscapes are changing with projects getting larger, companies facing labor shortages, worksites getting increasingly complex and a growing gap between productivity and opportunity. He will discuss the United Rentals perspective on how tackling these challenges takes fresh thinking and innovative approaches, and, in particular, how companies can leverage digital solutions to improve operational and financial performance on the worksite. 
"Construction and industrial worksites are growing more complex and require new innovative ways to improve productivity, safety and performance," said Chris Hummel, Chief Marketing Officer, United Rentals. "Mick Ebeling brings an energy and inventiveness to overcoming incredible challenges that will inspire conference attendees to create novel approaches that help their companies to work better, so they can do better work. Paul McDonnell will share our company vision in how new ways of applying intelligent equipment, data, safety and expertise can drive performance on the worksite."