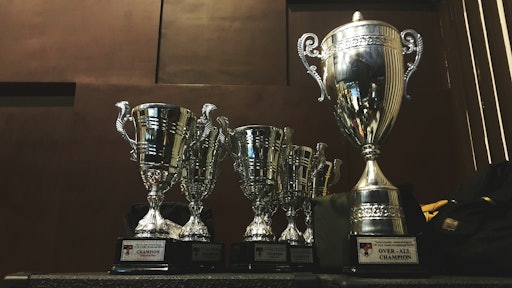 Unsplash
TVH has been awarded the Employer of the Year Award by Access, Lift and Handlers (ALH) at their annual conference and awards ceremony.
"TVH is honored to be recognized as Employer of the Year by Access, Lift and Handlers," says Dirk von Holt, President of TVH. "At TVH, we are always looking for ways for our company and our employees to grow and improve. Our employees are the heart of our organization and we are proud to have created a workplace culture that is truly unique and amazing. Being honored in this way confirms that what we are doing is working and is a testament to our success.
The award recognizes companies that demonstrate and above and beyond commitment to their employees' growth and wellbeing, as well as proving a rewarding and stimulating work environment. 
"What TVH does is truly remarkable and unique, particularly in today's labor environment. They've obviously spent a lot of time thinking about how to recruit and retain employees and creating a positive work environment," ALH judges said on TVH's win. 
TVH is committed to fostering a challenging and rewarding work environment for its employees, encouraging teamwork, growth and development, creativity and initiative. TVH provides a competitive benefits package that includes an employee assistance program, flexible working hours, paid time off, a paid volunteer day off, health and fitness classes and more. The company firmly believes in a healthy work-life balance, focuses on open communication and offers various incentive programs and education opportunities for employees.