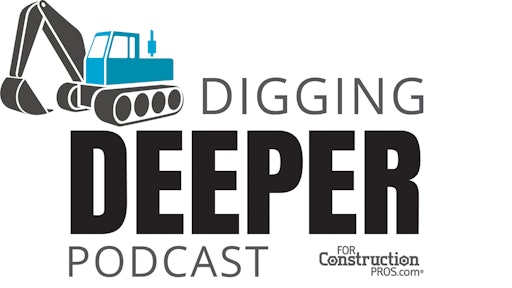 ForConstructionPros.com Contributing Editor Becky Schultz talked with Jeremy Bailey, product manager of air compressors for Doosan Portable Power about the future of the industry and meeting emissions regulations in the U.S. and Europe.
For the past decade, the industry has been working to meet Tier 4 Interim and Tier 4 Final emissions standards set by the Environmental Protection Agency (EPA). Once Doosan had its product lineup updated to meet those standards, the company could move on to other challenges.
"What we've done here in the past year to 18 months, we're kind of taking time now," Bailey says. "Before, we were going from Tier 3 to Tier 4 Interim to Tier 4 Final. With all the emissions changes, we were focusing so much on changing the powertrains to keep up with that, that us and some of our competitors didn't have time to do a lot of other improvements."
For Doosan, that means augmenting its product line to add more value for the customer.
"The emissions levels are kind of frozen at Tier 4 Final for the United States," he says. "So, we're focusing on what customers want, trying to add more value, trying to do some little controller, customer interface type things. We're trying to package those, and focus on some small improvements that maybe we didn't have time to implement when we were doing the emissions changes."
Emissions standards and technology
While Doosan has worked to meet emissions standards in the U.S., it has also kept an eye on Stage V emissions standards changes in Europe.
"The other thing we've been noticing, too, is with Stage V in Europe, several of the engine manufacturers are changing their platforms," he says. "They're finding a ton of power-density improvements. They're doing some improvements on the way their emissions work, their after-treatment system; so we're taking advantage of those and actually packaging those."
As companies like Doosan adapt to the new standards, they are discovering technology advances to make equipment, such as air compressors, more efficient.
"We kind of touched our medium platform there, around 138 horsepower," he says. "We're finding some power density. We're actually able to make that engine smaller to improve fuel economy and to get some more benefits of some of the after-treatment improvements that the different manufacturers have made. We're kind of taking advantage of the slow down, not focus so much on EPA Tier changes, add some value to the customer and bring Doosan product to forefront as a premium product and get those little changes at home."
Improving customer uptime
Doosan's attention has turned from meeting emissions standards to delivering more efficiency to the customer.
"What we have seen our users doing is trying to maximize efficiency," Bailey says. "Everyone knows, the cost of machinery is up, the cost of labor's up. So, people are trying to get jobs done more quickly and more effectively. Anything we can do to make that job quicker or easier has been very important."
One approach is to design and build equipment that operates for longer periods of time without repairs or maintenance.
"A lot of the feedback we've gotten is uptime; 'Can you maximize my uptime?' Whenever the machine's working, they're making money, they're completing their jobs," he says. "So, we're trying to extend maintenance intervals. For example, we're trying to make sure we have the most reliable after-treatment in the most reliable engine; longer filter life. We're looking at adding value in items like that, on the things that the customers want."
Doosan has also made some engine changes to its small air compressor product line.
"We went through and actually added our own Doosan engine into our P185, C185 and P250," Bailey says. "That's our small end of the portfolio. Those are now our own Doosan engine."
Those models can be serviced by Doosan or Bobcat dealers.
"We're trying to drive some revenue dollars back to those dealers and maximize that uptime," he says. "It's very fast and easy to get the machine back out."
In Doosan's medium air compressor line, the company added a Cummins engine.
"Cummins just released their performance series engine, so we actually just packaged that new engine, the 3.8-liter, in our P425 and in our HP450 models," Bailey says.
The future of air compressor technology
Like most companies in the off-road industry, Doosan is looking ahead to technology changes, including possible hybrid systems and even electrification.
"Everyone's had the conversations about a hybrid power system eventually going into electrification," Bailey says. "Those items live somewhere on that 10-year roadmap. Everyone's waiting to see what on-road's doing first. You've got the risk takers like Tesla and those companies, Elon Musk is pushing batteries to be better. On road, I think it's going to figure that out first, and then you're going to see off-road such as ourselves kind of being a fast follower."
For now, battery technology doesn't seem to be where it needs to be in order to advance off road into electrification, he says.
"What you're going to probably see in the medium-term is going to be a hybrid system of some type and industrial combustion engine, mixed with battery storage, mixed with some type of electrification," he says. "Then, once the technology catches up, you'll probably see full electrification in certain markets. It won't be a one-size-fits-all application; it'll vary from machine to machine."
Bailey says Doosan will continue to watch the hybrid and electrification markets for developments of new technology.