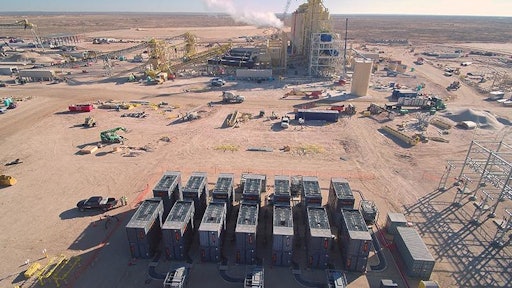 Until recently, the sands of the Permian Basin were considered near-worthless. That was until oil companies found that the more sand they pumped into the well, the higher the production. The Permian Basin's horizontal wells and other nearby formations are now estimated to consume 200,000 pounds more per well than in 2017.
Amid skyrocketing demand and rising prices for the key hydraulic fracturing ingredient, several major frac sand suppliers plan mining operations expansions in the region. Texas regulators already issued at least 15 permits for new frac sand mine startups in 2018, with annual projected supply expected to reach 40 million tons, according to analysts. Several Permian sand suppliers reported securing long term customer commitments of more than 1 million tons of sand per year.
In September, Houston-based WildHorse Resources started construction of its $70 million frac sand mine the eastern end of the Eagle Ford Shale. The company plans to build a wet plant, a dry plant and sand excavation infrastructure on 727 acres in Burleson County, Texas.
With all this activity comes power challenges. Limited access to interconnected power grids adds more time and money to a new frac sand mine and on-site processing facilities. So, what happens when mines are ready before a permanent power grid is set up?
The Power To Rent
It can take anywhere from 12 to 24 months for a utility company to set up the infrastructure to power a frac sand mine, primarily because mines are built in remote locations. After $100 million in new mine investments, a frac sand supplier cannot hold production until power is available. That's when temporary natural gas can bridge the power gap.