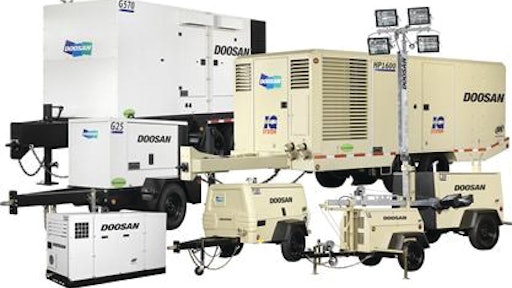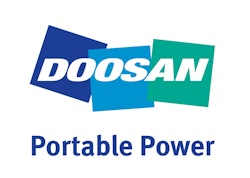 Doosan Portable Power has successfully completed its global transition to the final Doosan machine branding from its former Ingersoll Rand brand. The transition is complete for its entire line of Doosan Portable Power equipment, including portable air compressors, mobile generators, portable light towers, and light compaction equipment.
Doosan Infracore acquired the Ingersoll Rand Utility Equipment business unit from Ingersoll Rand in 2007 to form Doosan Infracore Portable Power. The Ingersoll Rand brand has been in the forefront of technology, design and manufacturing since the early 1900s. Now with the mark of Doosan, the product line will continue to offer best-in-class reliability and durability, high quality parts and a commitment to service and support.
After the acquisition, Doosan Portable Power continued to incorporate Ingersoll Rand into the machine brand for five years. During the transition period, the equipment designed and manufactured at the Doosan Portable Power global headquarters in Statesville, N.C., carried the same signature attributes and was dual-branded to introduce the change to the Doosan brand. Power-Gen International 2011 marked the first public introduction of the final Doosan equipment brand.
Companies in this article