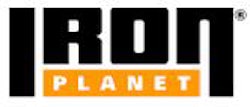 IronPlanet launched allEquip.com, an online, "buy now" marketplace of used construction equipment for sale at competitive prices.
"IronPlanet's allEquip offers online buyers the convenience of a 'buy now' marketplace for the ready-to-work equipment they need now," said Greg Owens, CEO, IronPlanet. "With a wide selection of equipment, buyers can purchase equipment online today and every day at competitive prices with confidence knowing the equipment was inspected and guaranteed. We are committed to making the buying and selling of equipment faster and easier. The allEquip 'buy now' marketplace gives sellers another option to sell their equipment in addition to IronPlanet's auctions - both having access to IronPlanet's global buyer base of over one million potential buyers."
allEquipSM manages the complete transaction between the buyer and the seller, from equipment listing on the site through final payment. Every item for sale has a guaranteed inspection report, a "buy now, haggle-free price," and can be quickly purchased directly from the site with a click of a button. 
IronPlanet Launches New Online Marketplace, TruckPlanet
The detailed inspection reports provide a thorough description and photos of the equipment's condition and features. These reports are backed by allEquip's exclusive 100 percent guarantee, which ensures that the reports are a true representation of the condition of the equipment. 
"allEquip provides another disposition channel that leverages IronPlanet's broad, global buyer base," commented James Dennis, director, fleet operations, Sunbelt Rentals. "It helps us reach buyers that are looking for equipment every day, not just at auction. We are excited to leverage this retail-oriented channel that features a great selection of always-available equipment, in addition to using IronPlanet auctions to help us manage the disposition of our assets."
allEquip offers companies with extensive inventory of used equipment, including rental companies, OEMs, contractors and financial services companies, a new channel to deliver higher value and quick sales for their fleet disposal requirements. 
Companies in this article