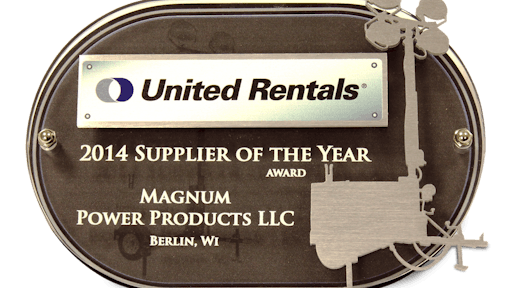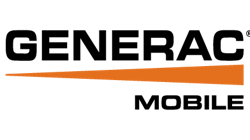 Generac Power Systems' mobile power products company, Magnum, recently received the 2014 Supplier of the Year award at United Rentals' annual Supplier Show in Minneapolis, MN.
Magnum – a leading manufacturer of high-quality light towers and mobile generators – received the honor based on its excellent performance and efforts in meeting United Rentals' requirements in service, quality and delivery.
"We believe Magnum is the industry's most reliable and trusted source for light towers, mobile generators and other equipment, and we are particularly proud of this award from United Rentals, in recognition of our performance," said Mark Hanson, Magnum's Vice President of Sales and Marketing. "We look forward to our on-going partnership, and upholding the level of customer service and product quality that users have come to expect from Magnum."
For the past 10 years, Magnum has supplied light towers and mobile generators to United Rentals.
"We are honored to award Magnum with our 2014 Supplier of the Year award," said TJ Mahoney, director of equipment sourcing for United Rentals. "Suppliers play an integral role in our success and Magnum demonstrated this at the highest levels through quality, service and value. We look forward to our continued partnership for years to come."
Recipients of United Rentals' Supplier of the Year awards are determined by qualitative and quantitative survey information acquired by customers. Key areas of focus, including product support, training, warranty, cost management, procurement, logistics, general management and residual value.