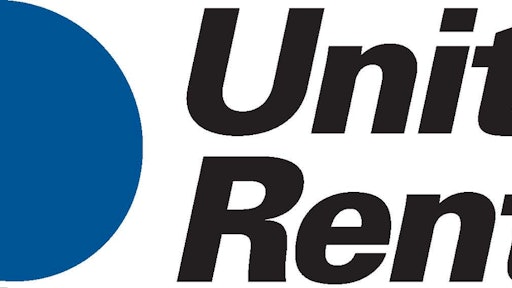 United Rentals Inc. and Neff Corp. entered a definitive agreement under which United Rentals will acquire Neff for $25 per share in cash, representing a total purchase price of approximately $1.3 billion.
Before agreeing to the United Rentals deal, Neff terminated the $1.2 billion merger it had announced with H&E Equipment Services Inc. United Rentals paid H&E a termination fee of approximately $13.2 million on behalf of Neff. 
Neff is one of the 10 largest U.S. equipment rental companies, with a presence in 14 states and a concentration in southern geographies. Based in Miami, FL, Neff offers earthmoving, material handling, aerial and other equipment rental solutions to more than 15,500 construction and industrial customers. Approximately 1,200 Neff employees and 69 branches serve end markets in the infrastructure, non-resident, energy, municipal and residential construction sectors.
Neff reported total 2016 revenues of $471 million, which was more than 8% of the $5.76 billion United reported. 
"The acquisition of Neff is a significant opportunity for us to augment long-term returns for our investors, and build value for our customers and employees," said Michael Kneeland, president and chief executive officer of United Rentals. "We expect this transaction to be accretive to both our financial performance and customer-facing operations, with an important cross-selling component. The strategic rationale passed every litmus test with flying colors."
He continued, " With the successful integration of NES largely behind us, we're prepared to move forward with another smooth transition in our landmark 20th year. We're excited to realize the opportunities of this combination and leverage the many areas where we're stronger together. Neff has a customer-focused team with seasoned field operators, a rigorous commitment to safety, and specialized expertise. We look forward to welcoming them as an important part of our future."
Graham Hood, chief executive officer of Neff, commented," United Rentals is an industry leader in equipment rentals, and as a result of this transaction, our employees and customers will benefit from the combined company's expanded geographic footprint and diversified offering. We look forward to working with the United Rentals management team as we bring these companies together and leverage the compatible strengths of both businesses."
For the full year 2017, Neff is expected to generate $207 million of adjusted EBITDA at a 49.5% margin on $419 million of total revenue. As of June 30, 2017, Neff had approximately $867 million of fleet based on original equipment cost.
The boards of directors of United Rentals and Neff unanimously approved the agreement. Private investment funds managed by Wayzata Investment Partners LLC, which hold approximately 62.7% of the outstanding common shares of Neff, have executed a written consent to approve the transaction, thereby providing the required stockholder approval. The transaction is expected to close in the fourth quarter of 2017, subject to Hart-Scott-Rodino clearance and customary conditions.
The company plans to update its 2017 financial outlook to reflect the combined operations upon completion of the transaction.