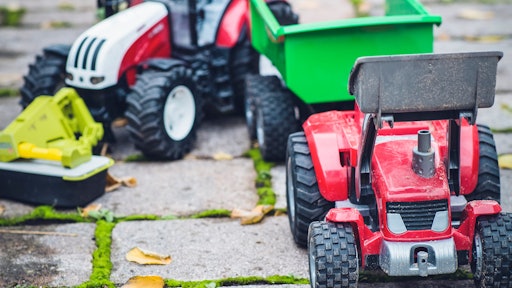 Photo by Markus Spiske temporausch.com from Pexels
TVH in the Americas (TVH), a leading provider of quality replacement parts and accessories for the material handling and industrial equipment industries, holds a toy collection every year to benefit Toys for Tots through TVHCares, TVH's charitable program designed to get employees involved and giving back to their communities. However, this year TVHCares is thrilled to help this organization in more ways than one.
TVH is partnering with Toys for Tots in Fresno, CA by offering up available warehouse space for the storage of donated toys for children throughout the area. Toys for Tots will be utilizing the space from now through December 31, 2019. During this time, TVH employees that work in the Fresno office will have the opportunity to use their paid volunteer time to help the organization.
Since the Marine Corps League Fresno Detachment 014 has taken over the program, they have been able to help upward of 50,000 children receive a toy for Christmas. As Marines veterans their mantra is "Once a Marine, Always a Marine" and as such, they have dedicated their lives to something greater than themselves. During their military service they fought for our country and now with Toys for Tots, they fight for those children who cannot fight for themselves.
Interested in donating? You can find your local Toys for Tots drive by visiting www.toysfortots.org and help make the holidays a little bit brighter for a child in need. 
TVH has grown to become one of the most respected names in the material handling and industrial equipment industries. For the past 50 years our commitment to service, knowledge and product availability has made TVH the One-Stop-Shop for our customers. We offer more than 42 million products from 16 locations in the Americas and 72 locations globally.