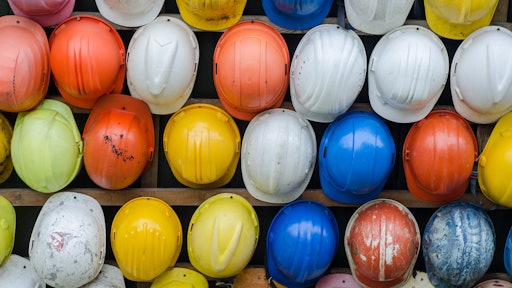 Photo by Skitterphoto from Pexels
B. Riley Principal Merger Corp.  and Alta Equipment Holdings Inc. ("Alta") have entered into a definitive merger agreement for a business combination transaction to create a leading publicly-traded equipment dealership platform with an anticipated pro forma enterprise value of approximately $550 million.
"We are thrilled to be able to partner with Ryan and his team. Alta exhibits a rare combination of value, growth and tremendous leadership. Ryan's stewardship over the last decade speaks for itself. The pro forma business is anchored off an extremely high-quality parts- and service-led cash flow stream that we believe public markets will come to appreciate. Our growth lever is a robust acquisition pipeline, which we believe we are uniquely positioned to execute as the only publicly-listed industrial and construction dealership group in the country," Dan Shribman, Chief Investment Officer of B. Riley Financial and the Chief Financial Officer of BRPM, said.
In connection with the closing of the business combination, BRPM intends to change its name to Alta Equipment Group Inc. ("Alta Equipment") and intends to apply to list its shares of common stock on The New York Stock Exchange under the ticker symbol "ALTG." Alta Equipment is anticipated to have pro forma revenue of $900 million for the year ended December 31, 2019, after taking into account the effect of the acquisition of two dealers by Alta contingent on the closing of the business combination which are currently under non-binding letter of intent and pending negotiation of definitive agreements (the "Potential Acquisitions").
The Alta Equipment executive management team will continue to be led by Chief Executive Officer, Ryan Greenawalt. The board of directors is expected to include Mr. Greenawalt, who will serve as Chairman, and Dan Shribman, Chief Investment Officer of B. Riley Financial and the Chief Financial Officer of BRPM.
"The business combination with BRPM is an important next step in our growth strategy as we look to leverage our strong operating platform by expanding our dealer network in a fragmented market and driving profitable growth and cash flow," Ryan Greenawalt, Chief Executive Officer of Alta, said. "This transaction is a great fit for Alta, providing efficient access to the public markets in partnership with a savvy investment firm with a terrific track record of supporting growth companies and positioning them to build shareholder value. We look forward to partnering with Bryant Riley, Chairman and CEO of B. Riley Financial, Dan Shribman and the B. Riley Financial team and to becoming a publicly-listed company."
Investment Thesis
As a public company, Alta Equipment is expected to drive strong profitability and a recurring cash flow stream through its higher margin parts and services operations and accretive acquisitions in the equipment dealer market. Its ability to generate cash flow on a consistent basis is expected to support its balanced capital allocation plan of growth-oriented capital expenditures, debt reduction, M&A funding, and returning cash to stockholders over time.
Alta has established itself as the M&A partner of choice for equipment dealers as a result of its business integration process, and sees robust opportunity for further industry consolidation in a market largely represented by independent, family-owned dealerships. Its strong operating platform, profitable business model, consolidation track record and new access to the capital markets position Alta financially to further expand its footprint and scale through accretive acquisitions.
Transaction Terms & Financing
The business combination has been approved by the boards of directors of both Alta and BRPM. Meetings with the investment community are anticipated to be held in early January 2020 in a series of informational meetings. The business combination is expected to close in the first quarter of 2020, subject to regulatory and stockholder approvals.
The approximately $550 million business combination is expected to be funded through a combination of equity and debt financings, including:
$300 million in a new asset-based revolving credit facility being arranged by JPMorgan Chase Bank, N.A., of which approximately $140 million will be drawn at closing;
$170 million in a new term loan credit facility under documentation with a syndication of institutional investors;
$35 million of common stock committed to be sold in a private placement with certain institutional and accredited investors; and
$25 million of units consisting of one share of common stock and one-half of one redeemable warrant to be sold to B. Riley Principal Investments or its designees at $10.00 per unit in a private placement pursuant to a forward purchase agreement.
Proceeds from the financings will be used to complete the Potential Acquisitions and to repay all existing Alta indebtedness. In addition, Mr. Greenawalt and management will roll a substantial majority of their equity interests in Alta into Alta Equipment common stock.