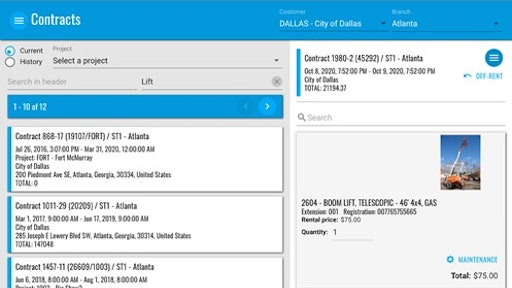 Orion Software has launched its Shopping Cart and Portal mobile app on Apple Store and Google Play to complement its front-end web portal. The web portal can be set-up in just a few hours without any complex web development or server configuration. It can replace an entire website, process new reservations, provide visibility on equipment rented by project, and allow customers to manage their returns and repairs.
Patrice Boivin, president of Orion Software, said, "Renting equipment can now be as easy as ordering a taxi on your phone. End customers are empowered with total control of equipment's deliveries, repairs, and returns."
The web portal app is an integral part of the Sirius e ERP suite and offers all the features of the best rental portals and more. The mobile app can be downloaded by customers to keep track of their rental contracts including real-time notifications and updates of delivery drivers or technicians on a map. Customers can also view their accounts to pay their invoices online.
Request More Information
Fill out the form below to request more information about
Orion Software Shopping Cart and Portal Mobile App