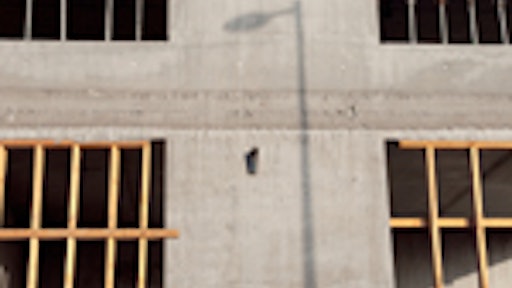 When it comes to green building, shiny new designs always seem to get the most attention. But to realize the full potential of the sustainable building movement, we must look beyond new construction and focus more on what is happening to existing, everyday buildings made of brick and brownstone, shingle and slate. Ultimately, our treatment of these older, often historic structures will have far more impact on our total carbon footprint than will new construction.
Scot Horst of the U.S. Green Building Council has pointed out that the energy we could save by improving the performance of our existing building stock by just one percent would equal the savings that would be achieved if all of the new buildings constructed in the United States during a given year were "netzero."
At the National Trust for Historic Preservation, we believe that energy efficiency in our older buildings can be improved by more than one percent - far more. By tightening exterior envelopes, restoring original passive design features, and adding modern improvements, we believe tolder structures can meet - or exceed - the highest standards for energy performance and sustainable design. Even more, we think it is possible to do this at reasonable cost and without compromising historic character and integrity.
The Emerson School Project
We plan to demonstrate how to improve energy efficiency in older buildings through work on a property that was recently donated to us in Denver, Colorado. The Emerson School is a two-story masonry structure built in 1885. A one-story "cottage school" for kindergartners and first graders was added in 1917. The total building area is 20,000 square feet.
In its design, form the Emerson School is similar to thousands of other historic schools and institutional buildings found across the nation: timber-frame construction, thick masonry walls, large windows, and high ceilings. Also typical is the condition of the building: functional, but in need of a little work.
Actually, more than a little. We're spending $2.1 million in hard building costs to convert the Emerson School to a center for historic preservation groups and other nonprofits. This work includes installing a geothermal HVAC system, repairing original wood windows, replacing inefficient light fixtures and opening up the interior to restore passive ventilation and natural lighting schemes that were lost over time.
As a result of these improvements, energy models suggest that energy consumption at the Emerson School should be more than 40 percent below the ASHRAE 90.1 baseline. Ultimately, we'd like to reduce energy use even more. At an Eco-Charrette last year we were inspired by the vision of the Living Building Challenge and agreed to a target of "netzero" resource consumption at the Emerson School by 2030. (More on how we'll get there in a future article.)
To LEED or Not to LEED?
At the Eco-Charette, we also discussed whether we should seek LEED certification for the rehabilitation of the Emerson School. The subject of LEED certification continues to arouse debate in the historic preservation community. Early versions of the LEED rating system barely acknowledged the environmental benefits of retaining and re-using existing structures. Historic preservation advocates and architects (including former National Trust staff member Barbara Campagna) have pushed, with some success for changes that help put historic buildings on a more equal footing with new structures in the LEED rating system. Nonetheless, of the nearly 9,000 LEED-certified projects across the nation, we have been able to document fewer than 100 that involve designated historic buildings.
Earlier this year, we posted a blog on our website, www.PreservationNation.org , asking readers to weigh in on whether we should go for LEED at Emerson, or not. The comments we received on the blogpost and on our facebook page were informative and thoughtful. Several people sympathized with our dilemma and shared stories of their own experience. Of those who took a position, opinion was fairly evenly divided:
Those in favor of seeking LEED certification suggested that LEED's third party verification process would force us to pay close attention to our decisions and might point us to strategies that would save money in the long run. Several commented on the important need to get more historic buildings LEED certified to counter the argument that older structures waste energy and to demonstrate that the preservation community takes sustainability seriously.
Those against noted that LEED-certification is focused more on documenting design solutions and less on tracking actual results. Several mentioned costs, not only for certification, but also for products and materials
Is it worth it to spend $90,000 on the LEED certification process?
With construction set to start soon, the time has come for us to decide whether "to LEED or not to LEED." Cost continues to be our biggest concern. Our budget items related strictly to the LEED certification process come to just under $90,000. This figure consists primarily of additional fees for our architects, engineers and contractors to track and document their work and report to the U.S. Green Building Council. With an overall project budget of $3.2 million (including soft costs and major landscape improvements), our LEED costs are about three percent of the total, which is about average for a project of this size (certification tends to be more expensive on a percentage basis for smaller projects, unfortunately). So, Is it worth it to spend $90,000 on the LEED certification process? Or should that money go to other building and energy-saving improvements?
Weighing in favor of seeking certification is our hope that the LEED rating system will continue to evolve toward full acknowledgement of the energy conservation and environmental benefits of retaining and re-using historic buildings. Tracking and analyzing our experience with the LEED process at Emerson School would provide us with a better understanding of how the LEED system works -- or doesn't work -- for historic buildings, and how it might be improved. The Emerson School rehabilitation would allow us to test and promote the "pilot credits" for whole building re-use that are currently being considered by the U.S. Green Building Council for integration into LEED 2012. If we choose not to certify, would we miss a key opportunity to engage in dialogue about the LEED process using one of our own properties as an example?
Finally, there is the matter of credibility. As a national organization, we want our Emerson School project to be taken seriously as an example of how older buildings can achieve high levels of energy efficiency and sustainable design. We plan to share our strategies and lessons learned with historic preservationists and the green building community. Will we lose our audience if we can't claim LEED certification? Or is it OK to say: rating systems are fine and they are helping to change the building industry, but the priority should always be on results and performance and that's where we're putting our dollars, this time.