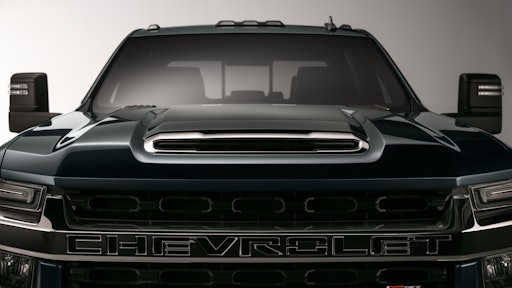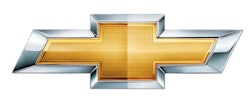 Chevrolet announced that the next-generation Silverado HD will debut next year, as a 2020 model. It will be the third all-new truck in the Silverado lineup revealed in just 18 months, joining the 2019 Silverado 1500 and the 2019 Silverado 4500/5500/6500HD.
The next-generation Silverado HD is designed for the specific priorities and needs of heavy-duty truck customers. More product information will be provided next year, with the first production models scheduled to roll off the assembly lines in Flint, Michigan, in the third quarter of 2019.
The 2019 Silverado 1500 was introduced in January. Through extensive use of mixed materials and advanced manufacturing, the new truck weighs less than the outgoing model — up to 450 lbs. less for crew cab V-8 models. The new Silverado 1500 also offers a broad range of trims and engine/transmission combinations.
The 2019 Silverado 4500HD, 5500HD, and 6500HD chassis-cab models were introduced in March and are scheduled to go on sale in late 2018. The first-ever Silverado medium-duty trucks are designed specifically for commercial customers, with an emphasis on being easy to drive, easy to upfit and easy to service.