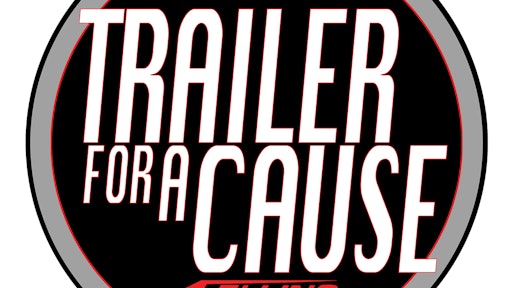 Felling Trailers, Inc.

Felling Trailers will be hosting its eighth annual Trailer for a Cause online auction of an FT-3 Utility trailer to benefit a nonprofit organization. Felling Trailers' goal is to bring awareness to various nonprofits that are making a difference by donating 100% of the winning bid from the auction to a different nonprofit each year. The previous Trailer for a Cause auctions have raised over $21,000 for nonprofit organizations such as; Bright Pink for Breast Cancer, ACT on ALZ – Alzheimer's, SOMN – Special Olympics Minnesota, and Children's Cancer Research Fund to name a few.
Felling Trailers, Inc., has selected the Lymphoma Research Foundation (LRF) as the 2020 Trailer for a Cause auction beneficiary. "For the third year, we put the decision of selecting the benefitting organization in the hands of our team members in the form of a vote. A list of organizations and corresponding information was given to team members to select from. Once the votes were tallied, the Lymphoma Research Foundation received the most votes in their favor," said Brenda Jennissen President/CEO of Felling Trailers. "One of our team members was recently diagnosed with Burkitt's Lymphoma and is going through treatment at this time. Several team members came together to show support for him, starting their workday by spraying their hair green and then shaving it all off later that afternoon! We arranged for four local stylists to come in and do the honors of shaving nearly 50-team members' hair off. If that wasn't enough, donations of their vacation hours and monetary gifts were donated to him and his family. These gifts will hopefully help them through the journey ahead. We're not just co-workers. We are family. We've seen first hand how their lives are being impacted and we want to make a difference for others affected by this disease too."In support of our team member's fight against lymphoma, the 2020 Trailer for a Cause will be painted the signature green color for Burkitt's Lymphoma and will display the Lymphoma Research Foundation emblem.
A Fall 2020 auction is being planned for Trailer for a Cause. Leading up to the auction, Felling Trailers will be working with LRF to generate awareness about lymphoma along with the research funding and resources that LRF has to offer those individuals and families it affects. Nearly one million people in the United States are living with, or in remission from, a form of lymphoma, the most common type of blood cancer. More than 100,000 people in the United States are diagnosed each year. With a mission to eradicate lymphoma and serve those touched by this disease, the Lymphoma Research Foundation (LRF) is a leader in funding innovative lymphoma research and providing the most up-to-date information through evidence-based patient and professional education programs.