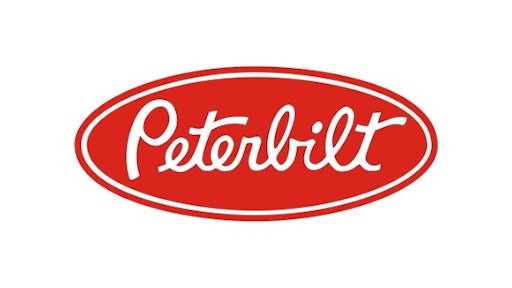 Peterbilt Motors Company announced the production of the 1,000,000th Peterbilt vehicle. The Model 567 Heritage rolled off the assembly 
line at the company's Denton, Texas manufacturing facility.
"The production of one million trucks is a proud moment, and the Model 567 Heritage embodies this historic occasion," said Kyle Quinn, General Manager, Peterbilt Motors Company. "The  styling and durability of the Model 567 Heritage gives customers the industry's most modern,  technologically advanced and versatile truck. Inside and out, this truck commands attention." 
Peterbilt's state-of-the-art Denton facility opened in 1980 with the production of the Model 359.  In celebration of the 1,000,000th truck, Peterbilt recently conducted a search for its ultimate SuperFan within the United States and Canada. From the 1,200 entries submitted, 
Peterbilt will choose the SuperFan to be gifted the Model 567 Heritage during a ceremony at the upcoming Mid-America Trucking Show (MATS) as a way to thank our loyal enthusiasts, customers, drivers and dealers for their roles in Peterbilt's success.