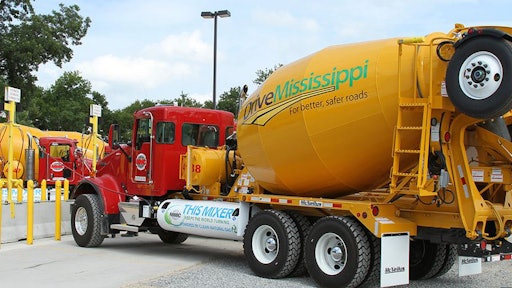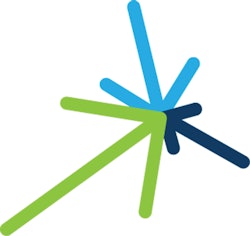 MMC Materials Inc. added 12 new concrete mixer trucks fueled by compressed natural gas to its fleet. They're the first CNG mixer trucks in the U.S. Southeast, according to fuel supplier TruStar Energy.
The Kenworth mixers are powered by the new Cummins-Westport ISX 12-liter CNG engine. They will be based in MMC's Jackson plant, where the entire fleet will run on CNG. With 320 mixers operating throughout Mississippi, Mangum sees a significant benefit.
"We got real interested in this from an environmental standpoint and began looking at it over a year ago," said Stanley Mangum, MMC Central Region VP, who said they also spoke with refuse haulers who were running CNG vehicles and felt confident that MMC was moving in the right direction. 
"We knew we could use CNG that's made right here at home, and given the price difference between natural gas and diesel, it adds up quick," Mangum added.
Natural Gas Could Cut Your Truck Fuel Bills in Half
MMC Materials purchased the TruStar Energy Portable Fueling System [PFS] to handle fueling at their Jackson facility. All 12 trucks can be fueled overnight, and the modular station can be easily moved to another location.