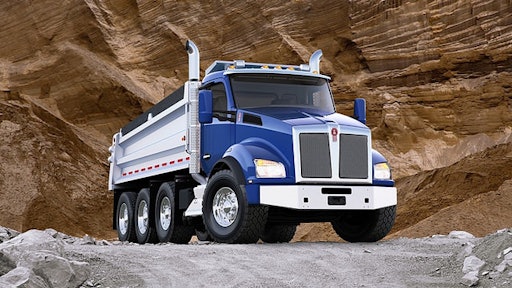 Kenworth and Paccar Financial are offering a three-year, 300,000-mile basic vehicle extended warranty for U.S. customers who purchase new Kenworth Class 8 factory trucks financed through Paccar Financial.
"Qualifying Kenworth Class 8 customers can benefit by receiving an additional two years and 200,000 miles of warranty coverage valued at $3,200," said Jason Skoog, Kenworth assistant general manager for sales and marketing.

The offer is available on Kenworth trucks ordered between Jan. 1 and Dec. 31, 2015, and financed through Paccar Financial no later than March 31, 2016. There is a maximum quantity of 20 units per customer. Contact your local Kenworth dealer or nearest Paccar Financial office for program terms and conditions.