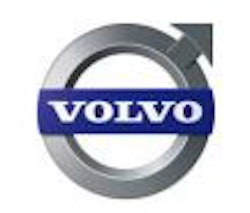 Volvo Trucks announced the first dealer locations in the U.S. and Canada to earn its Volvo Certified Uptime Center designation. Seven dealers received the certification, which requires redesigning service bays and adopting standardized processes and workflows to speed repair time through faster diagnostics and more efficient service.
Volvo Trucks established Volvo Certified Uptime Centers as part of its ongoing commitment to increase customer uptime. To be certified, dealers must implement numerous modifications to their service processes, including the designation of uptime bays for repairs taking less than four hours, as well as revised service workflows to speed repairs. The first dealers to receive the certification are:
Kriete Group, Madison, Wisconsin
Nacarato Volvo Trucks, Nashville, Tennessee
Nextran Truck Centers of Birmingham, Alabama
Vanguard Truck Center of Atlanta, Georgia
Vanguard Truck Center of Phoenix, Arizona
Vision Truck Group of Mississauga, Ontario, Canada
Westfall O'Dell Truck Sales of Kansas City, Missouri
"Our Volvo Certified Uptime Centers show that we're serious about increasing uptime for our customers," said Göran Nyberg, president of Volvo Trucks North America. "These dealers have committed to a new way of thinking when it comes to service and have completed a rigorous certification process that will help more Volvo customers get back on the road quickly following a service stop."
In addition to a quick diagnosis of a truck's service needs, Volvo Certified Uptime Centers have designated service bays for repairs that take less than four hours to complete. These trucks are serviced immediately instead of the first-come, first-served practice commonly used for vehicle repairs. The centers are fully integrated with other Volvo Trucks uptime solutions, including Remote Diagnostics and the recent integration of the Truck Diagnostic System and web-based service management tool, Volvo ASIST.
"As a result of becoming a Certified Uptime Center dealer and implementing these work flow processes, we are turning more work daily and have happier customers," said Clint Draper, director of operations for Nacarato. "This is also being noticed by a large number of customers who are deciding to send trucks to our shop for repair even when this takes the truck off the normal route." 
To qualify as a Volvo Certified Uptime Center, a dealer location must be proficient in 28 categories related to efficient service and repair. They range from consistent use of proven diagnostic tools to workshop organization, in addition to the designated uptime bays and updated workflows. The certification takes about eight weeks to complete and includes a final assessment by the Volvo Trucks dealer support team.
"These best practices simplify the experience for customers and reduce the time spent waiting for a repair to be completed," said Wade Long, Volvo director - product marketing.
Volvo Trucks will continue to add Volvo Certified Uptime Centers to the network throughout the year, with plans to certify up to 100 additional locations in 2016.