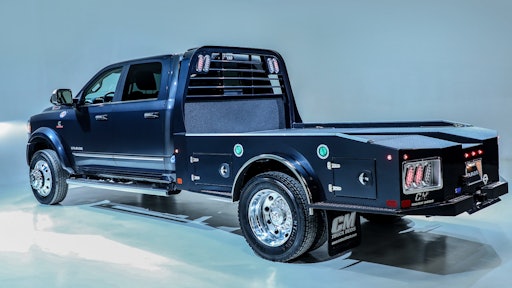 Ram Trucks
The Gross Vehicle Weight Rating (GVWR) is determined by a vehicle's manufacturer and is the maximum weight a vehicle is allowed to weigh including the chassis, body, driveline, engine fluids and fuel and payload, including passengers. Gross Vehicle Weight (GVW), which is the actual curb weight, is often confused with the GVWR, but they are not the same. The GVW is how much the vehicle weighs with the chassis, body, driveline, all applicable fluids and the passengers and cargo at a given time, and it varies depending on payload, passengers and fuel load.
The Gross Combined Weight Rating (GCWR) is another factor that must be considered if you expect to pull a trailer. It is the maximum weight of the truck and trailer combination.
Safety is the primary objective of the GVWR. In the past, some customers would guesstimate the GVWR based on adding up the Gross Axle Weight Ratings (GAWR), which is not accurate; axles may not be the limiting factor. Today, manufacturers often test the dynamic driving characteristics of their vehicles to actually determine the GVWR.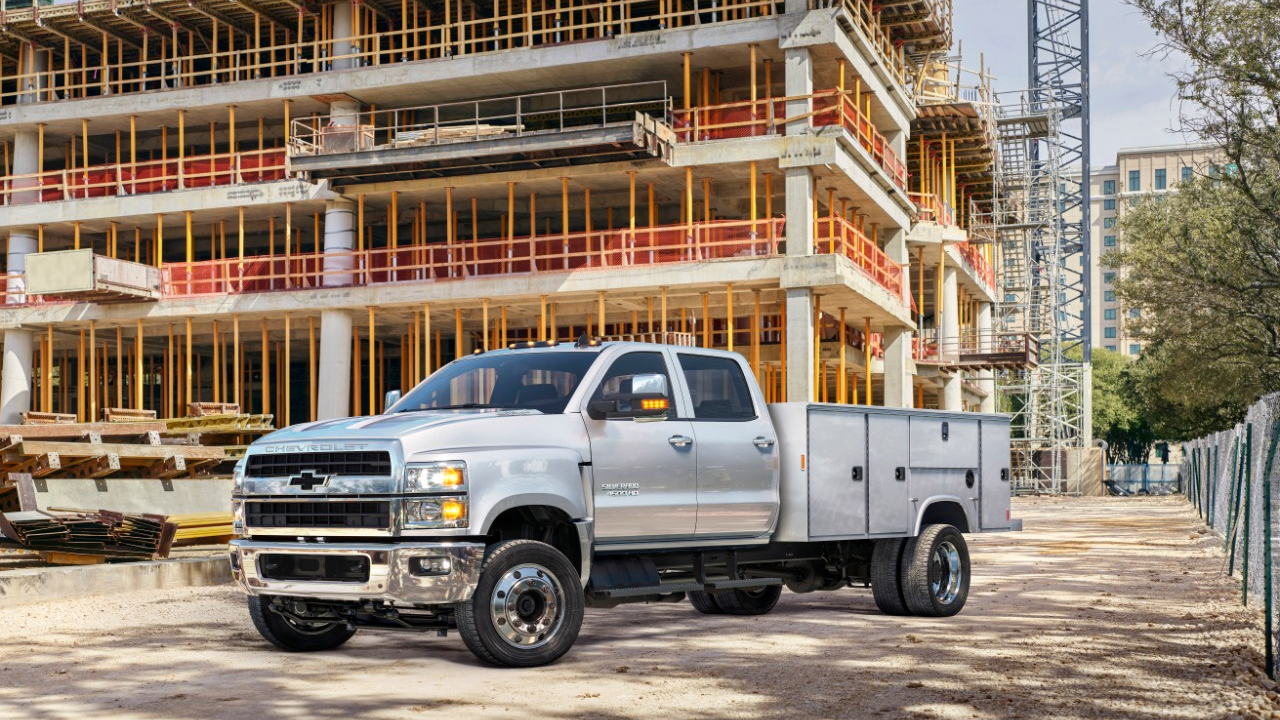 Because safety is its primary objective, manufacturers will test the dynamic driving characteristics of vehicles to determine the actual GVWR.Chevrolet"We test our vehicles to be reliable for the length of the warranty in time and mileage based on the GVWR limits," says Dave Sowers, head of Ram Truck marketing. Major concerns can crop up when this rating is exceeded. "When somebody is overloading the vehicle, the first thing they have to worry about is the legal requirements because they are subjecting themselves to exposure and risk fines, or worse."
"More importantly, an overloaded truck presents serious safety concerns due to stopping distances, center of gravity issues and possible damage to roads or bridges," says Paul Loewer, commercial product manager, medium-duty trucks, Chevrolet.
If the GVWR is exceeded, brakes may not be able to slow the vehicle adequately, suspension components may break or the vehicle may become dynamically unstable. The factory warranty can also be compromised if the overload situation causes chassis components, wheels or tires to fail.
Weighing the Financial Benefits Of Payload Technology
Many factors determine the correct GVWR and GCWR for a given application, but contractors often have an incentive to keep trucks' capacities below levels required for a Commercial Drivers License (CDL). While CDL requirements can vary by state, all states must conform with the minimum federal requirements. These specify that when a vehicle has a GVWR of 26,000 lbs. or less, the operator does not need a CDL. The actual GVW of the vehicle must also be under 26,000 lbs.
It becomes a little more complicated when a trailer is added to the equation. A CDL is required when the trailer has a GVWR of 10,001 lbs. or more and the GCWR of the truck and trailer is 26,001 lbs. or more.
Understand Vehicle Loading
"Because GVWR is the core capability of the truck, you have to consider the entire vehicle and its duty cycle when determining the correct GVWR for an application," says Kevin Koester, medium-duty truck and Super Duty fleet marketing manager, Ford Motor Company. "Typically payload — both type and weight — wheelbase and CA requirement, typical mileage, towing requirements, and CDL requirements and restrictions are all primary factors that impact the GVWR planning process."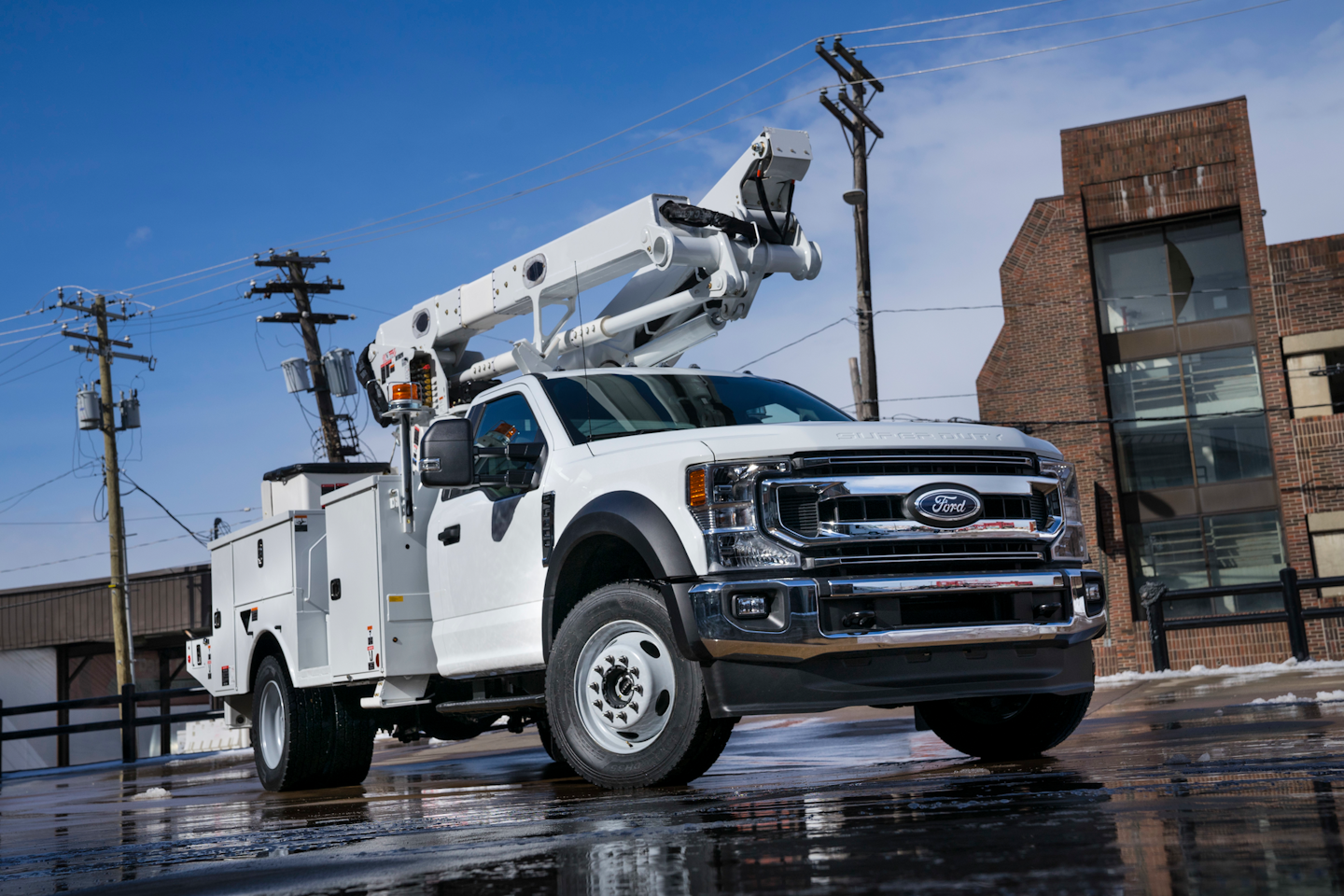 A few examples of variances within a similar job can help illustrate these principles:
A fleet that has CDL drivers but routes with wheelbase and turning restrictions could push for higher GVWR on a shorter wheelbase.
A fleet with trucks that rack up extremely high mileage on rural routes without multiple fueling stations may want to spec a heavier truck with larger fuel tanks to avoid that vehicle having to duplicate trips.
A fleet with load restrictions on local roads may need to maintain a GVWR under certain limits to avoid having to extend trips around weight-restricted roads.
"Furthermore, fleet managers should consider how the load of a vehicle may change over the course of a given day," says Koester. "A vehicle with a fixed load will operate differently than one with a diminishing load. There are also applications where a vehicle may get heavier without adding payload. For example, operating in oil-sand can add hundreds of pounds of mud to a vehicle over the course of the day. This has a direct impact on the weight of the vehicle. If that weight was not considered when planning payload, the vehicle could exceed its GVWR.
"Finally, a fleet manager needs to plan for future changes in the business," he continues. "Are there functional changes your organization will make over the next 12 to 36 months that will impact the loading requirements of your vehicles?"
Use A Process to Determine GVWR
Determining the correct GVWR is a process. "First, we need to know what type of payload is going to be hauled and how it is going to be loaded," says Chevrolet's Loewer. "Once we know the payload, we can determine the GVWR range needed based on needed truck content (which impacts curb weight). If payload is going to be loaded by a fork truck or something similar, that added weight needs to be taken into account when spec'ing axles and suspension. If payload is going to be dropped into the truck by an excavator or the like, then the impacts of shock-loading need to be taken into account by adding a heavier axle/suspension than needed."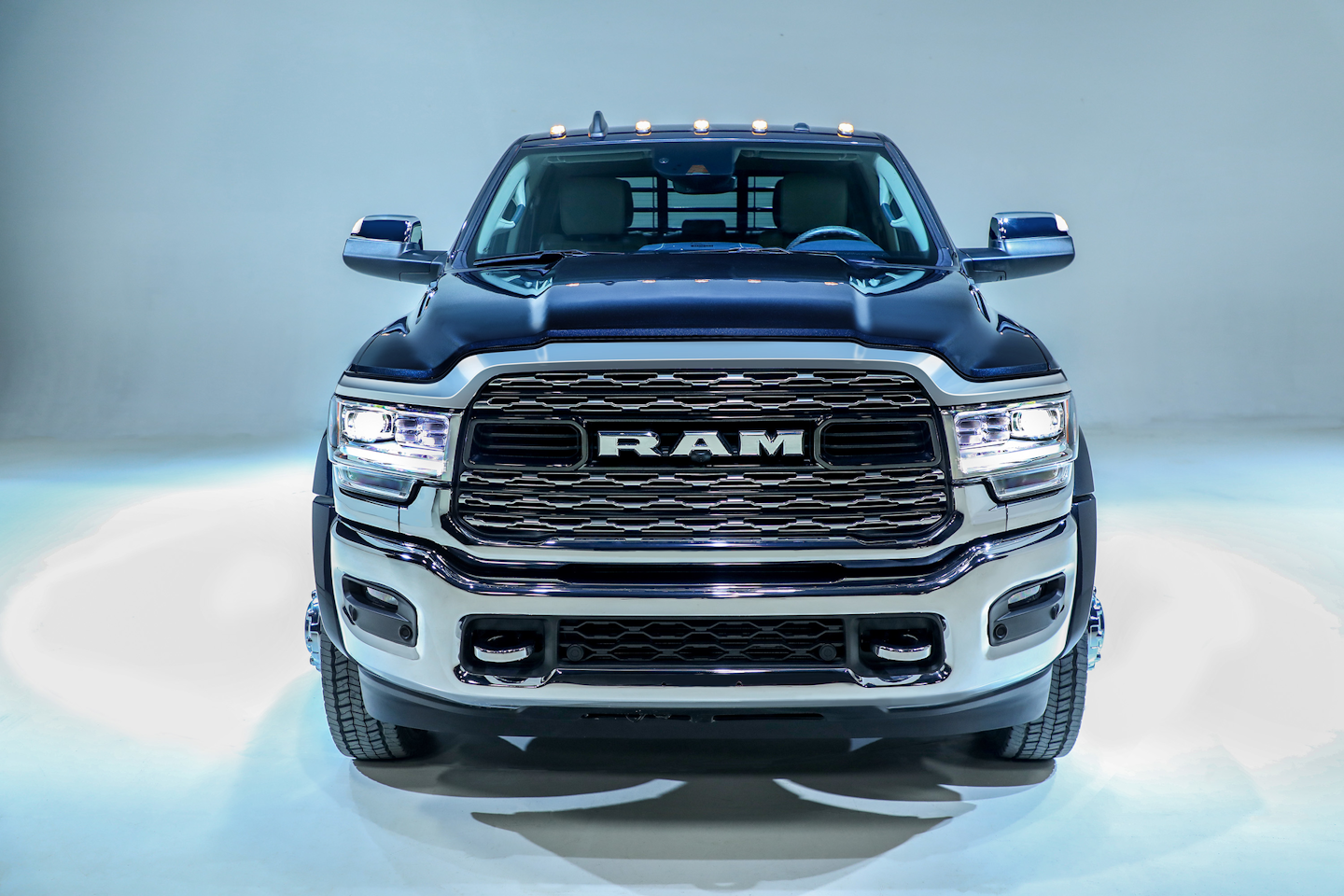 By carefully matching the necessary GVWR to the work required, you can ensure the most cost-efficient solution. "Doing the maximum amount of work per truck is what most customers attempt to do," says Loewer. "Today's customer is finding an ever-increasing need for more payload capacity on their trucks. Some customers add incremental payload by replacing their standard steel bodies with lighter weight materials. But these lighter weight materials come with significantly higher cost."
"We have a process that we refer to as Job Rating, which goes back many years," says Sowers, Ram Truck. "It is very descriptive of what needs to happen in the process of spec'ing a truck."
The Job Rating process makes it critical to understand what you are actually doing with a truck. It starts with a high-level understanding of the vehicle's weight, the weight of the upfit and an allowance for tools and supplies. Then you need to dive into your goals for the vehicle.
For instance, do you want to downsize from a Class 6 to a Class 5 because of the licensing advantages? "In that case, you want to make sure [the customer] can fit into the 19,500-lb. GVWR that a Ram 5500 would offer."
One of the tricks Ram Truck has learned during the Job Rating process is to weigh a customer truck that is currently performing the desired task. "If you have a truck that is outfitted for a mission, weigh it," Sowers advises. "Then actually back out the weight of the truck to find out the weight of what you are putting on it. You have to understand the GVW, the curb weight. You have to understand the upfit weight. But the most variable weight is what you are putting into the upfit."
For example, consider a bucket truck upfit. "You can pretty much get to where you need if you know the weight of the upfit and you can have a small allowance for tools to be onboard," says Sowers. "The weight of the upfit is known and the GVW is well established. That is relatively straightforward."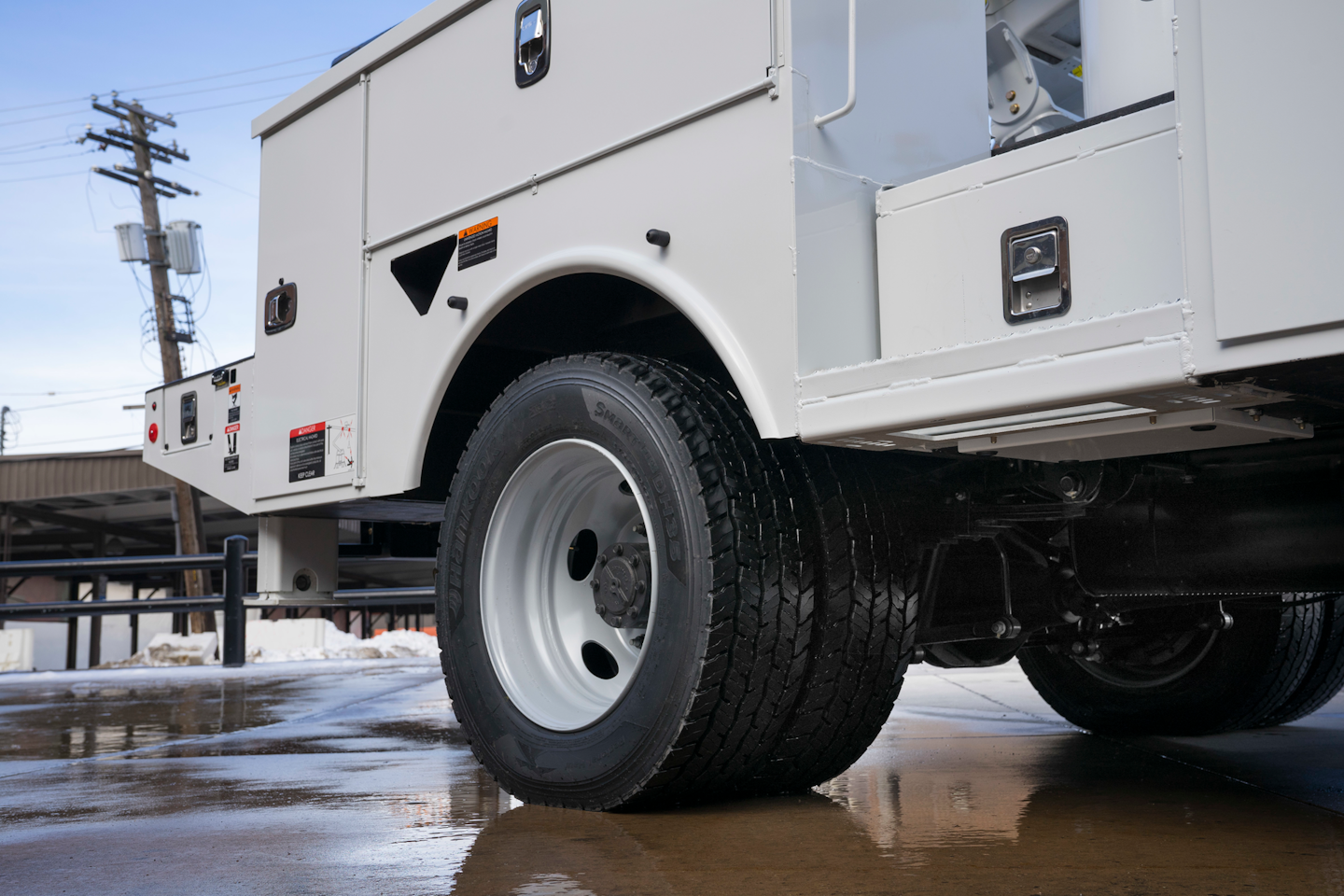 The Ford F-600 uses upgraded driveline and chassis components, as well as higher-weight-rated 19.5-in. tires and wheels to help it achieve a higher GVWR. TheF-600 delivers the capability of a Class 6 truck – including a maximum GVWR of 22,000 lbs. – in a Class 5 Super Duty package.FordBut service trucks present an entirely different challenge. "What happens with the service body, there is a lot of storage on board and there is specifically room left to carry parts and supplies that vary by the day," says Sowers. "Over time, a given technician will accumulate tools and spare parts from various jobs in addition to the parts and supplies they are taking for the current jobs they have. So you have to account for that.
"It is beneficial to weigh a current vehicle," he continues. "That way, you are capturing all of the nuts and bolts and fittings, extra lengths of tube or pipe they have squirreled away in the truck over time. Sometimes fleets and small business owners are surprised by how much extra weight is on there."
In certain applications, such as with service truck bodies, you can push the limits of the GVWR while trying to keep the truck under CDL requirements.
If you need additional payload or need to mount heavier upfits but don't want to move into a larger truck, the recently introduced Ford F-600 Super Duty chassis cab fills the sweet spot between the F-550 and F-650. Although the overall vehicle is the same size as an F-550, the F-600 uses upgraded driveline and chassis components as well as higher weight-rated 19.5-in. tires and wheels to help it achieve a higher GVWR.
The F-600 delivers the capability of a Class 6 truck — including a maximum 22,000-lb. GVWR — in a Class 5 package. For comparison, the Ford F-550 offers a maximum GVWR of 19,500 lbs. and a maximum GCWR of 40,000 lbs.
[VIDEO] Ford Introduces New Super Duty Name Plate: F-600
"We see fleets looking for improved payload without sacrificing the way they do business on a daily basis," says Koester. "Helping them accomplish this was one of the main drivers behind our introduction of the all-new F-600 Super Duty chassis cab in March. So many of our fleet and commercial customers want a truck that is the same size as an F-550 but that provides greater payload, so they don't have to move into a traditional Class 6 size truck.
"Because the F-600 is visually the same size as the F-550 but with a higher maximum GVWR of 22,000 lbs., fleets can use the same bodies and procedures they have for years while enjoying greater payload and flexibility in loading for daily operations," he adds.
Give Your Truck Suspension a Helping Hand
Advancements Allow You to Move Down in GVWR
Truck capabilities have changed. Resist the temptation to purchase the same truck spec you have always used just because it has worked in the past.
"There is a lot of organizational inertia where the companies always want to do what they have done before, because digging in and doing research, trying to figure out what is available, spec'ing something new and getting it put on the road takes a lot of time," says Sowers. "But we do see a number of businesses that are specifically looking for ways to move down, to get more efficient in terms of acquisition cost, upfit cost, operational cost.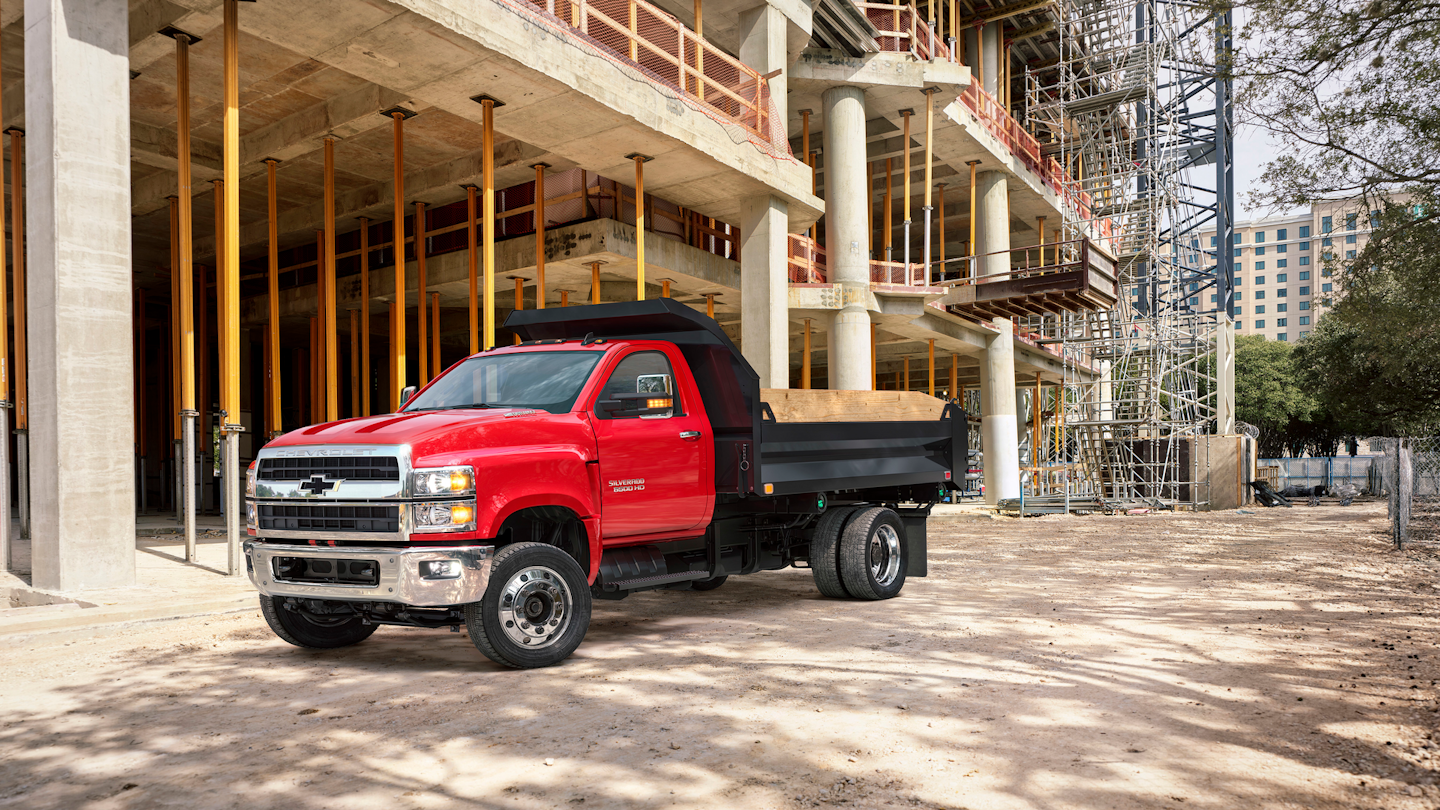 "Typically, fuel economy gets better as you come down in GVW class," he points out. "When the vehicle weighs less, you are having less impact on the road surfaces where you operate. If you are traveling on gravel roads, you are going to be sinking in less."
Moving down in GVWR may allow you to avoid licensing requirements, plus reduces the cost of acquisition. Many contractors also prefer the lower cabs that they can get with a pickup-based chassis cab. So, easier operation, easier maneuverability, better visibility from the cab and price and licensing become big factors.
There are several strategies that can be used to step down in GVWR size. One is to reduce the weight of the upfit.
"You can use alternative materials — for example, an aluminum flatbed or an aluminum service body," says Sowers. "You can save significant weight, which preserves more for payload. You can also optimize within your operation by carrying fewer duplicate materials and scheduling service calls based on what you are able to carry." You would then return to the terminal as you need to restock. "You carry fewer things, where in the past you might carry all of the tools and parts you need for every job and that is pushing you into higher GVWR classes."
The last strategy is taking advantage of advancements in truck capabilities. "While the movements in terms of GVWR are capped by the class limits in which we operate, payload can be improved by reducing the weight of the truck," says Sowers.
Heavy-duty Pickups and Chassis Cabs Take Center Stage on Construction Sites
"In 2019, Ram had some important innovations where we focused on weight reduction across the vehicle, but achieved significant weight reduction in areas like our new eight-speed transmission on our gas engine that is lighter than the six-speed transmission it replaced," notes Sowers. "Our new Cummins diesel engine with compacted graphite iron block is notably lighter — on the order of 60 to 80 lbs. lighter. And all of that flows through into payload given that these vehicles are sold at their maximum GVWRs — Class 3, Class 4, Class 5."
2019 Ram Chassis Cab Raises Bar
"Things like diesel vs. gas engines, 4x2 or 4x4, steel vs. aluminum wheels and cab size can all have a direct impact on the usable weight of a chassis," says Koester. "This is one of the primary reasons Ford has moved to using high-strength, military-grade aluminum alloy and high-strength steel to reduce weight and increase capability in F-Series Super Duty trucks. We re-invested the weight savings in more robust components and freed up payload in many cases."
"Some of the biggest changes that we have seen are in towing capacity," says Sowers. "We have added significant towing capacity. The customer can now buy that lower rated GVWR vehicle, have a lower cost of acquisition and have a higher capability than what they saw in the past."
Before selecting the appropriate size trucks for a given application, it is necessary to review your current operations. "Talk to your mechanics and service managers, as well as your operators," says Koester. "They work with these trucks every day and can help you understand the true needs for your application.
"We recommend keeping logs of operator and service manager feedback and bringing these logs to your local Ford Commercial Vehicle Center dealer when it's time to buy a new truck," he adds. "Commercial Vehicle Center dealers have the experience and knowledge of available products to get you in the right truck for your application." 
Chevrolet Reenters Medium Duty Truck Market with Class 6 First