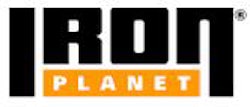 TruckPlanet, an online marketplace for buying and selling used commercial trucks, has announced it will adopt a weekly auction format starting with the August 15 featured auction. TruckPlanet will now host over-the-road truck auctions every Thursday at 8 a.m. Pacific Time. Since its launch, TruckPlanet has sold over 1,700 trucks and trailers – including day cabs, sleeper cabs, cargo trucks, refrigerated trucks, trailers and more -- generating sales exceeding $20 million.
"With more than 25,000 new registrations on TruckPlanet since our unveiling, we're thrilled with the activity the site is receiving," said Randy Berry, president of TruckPlanet. "Transitioning TruckPlanet to a weekly auction schedule gives sellers faster time to cash and provides buyers with regular access to our impressive Class 8 and commercial truck inventory."
IronPlanet, a pioneer in online auctions for used heavy equipment, launched TruckPlanet in May 2013 to bring its marketplace success to the North American trucking industry. By extending its online expertise and weekly sales platform to buyers and sellers of used commercial trucks, truck fleet managers now have a consistent and flexible solution for quickly dispersing fleets without the time and costs associated with traditional physical auctions.
Adopting the successful inspection program from its IronPlanet auctions, TruckPlanet allows buyers to purchase items online with confidence thanks to professional inspection reports, which provide detailed images and data for equipment. TruckPlanet's IronClad Assurance buyer protection program guarantees the report is an accurate description of the truck's condition. Additionally, buyers can bid conveniently from their home, office or on the road using their PC, tablet or mobile phone. The site offers value-added services to make the buying experience easier, including truck financing, warranty programs and dedicated, hands-on customer care agents. Membership is free and available worldwide.
All over-the-road truck auctions will be simulcast on TruckPlanet and IronPlanet. To view upcoming auctions and items, visit www.truckplanet.com or www.ironplanet.com.
Companies in this article