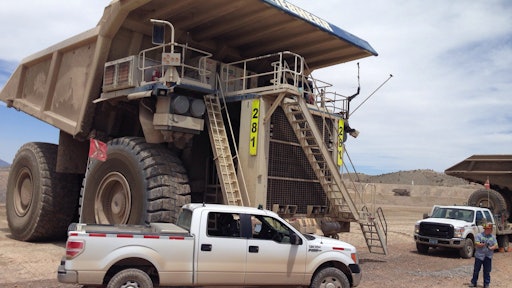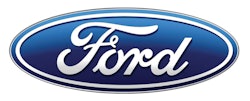 Ford Motor Company went beyond its labs to test a key part of the all-new Ford F-150. The company embedded six prototype pickups – each with an experimental aluminum-alloy cargo box – at some of its fleet customer jobsites then quietly went about evaluating the design and engineering of the next-generation pickup in the toughest conditions.
In 2011, three longstanding Ford fleet customers, unaware of Ford's experiment, took delivery of prototype F-150s with current steel bodies and all-new, high-strength, aluminum-alloy cargo boxes. Three years later, these fleet customers and the Ford team who built the prototype trucks are convinced the new 2015 Ford F-150 will be the toughest truck the company has ever made.
"Our customers demand the highest levels of toughness and productivity – so we wanted to test the truck outside, in the harshest conditions and in the hands of real customers – with no limits," said Larry Queener, program manager for the new F-150. "But we did not want these customers to know what was different. So, when we gave them the prototype vehicles, we told them to use the trucks like their other hard-working Ford trucks, and we would be back to follow their progress."
Denis Kansier, F-150 prototype lead engineer, visited the customer sites every three months to check on the integrity of the vehicles and identify possible adjustments to the design.
"This secret testing almost immediately yielded results and lessons we have rolled into the all-new F-150," said Kansier. "For example, we made the cargo box floor thicker to improve strength, and we made modifications to the tailgate based on lessons we learned through customer usage."
The six-vehicle fleet accumulated more than 350,000 miles in just more than two years.
Blind Testing with Customers
The jobsites where the real-world testing was done were chosen for the tough nature of the work these fleet customers do there – from picking up and hauling heavy objects, like 40-pound pintle hitches used for heavy towing, to rolling over unforgiving off-road terrain. The customers were given two prototype vehicles each. The customers and the sites they worked on include:
Barrick Mining, Elko, Nevada: The Barrick surveying team drove the vehicles through severe terrain at the company's Bald Mountain and Cortez mines, including travel into mine pits before and after blasting. The prototype F-150 trucks are still being driven between 100 and 300 miles a day, and have accumulated more than 150,000 miles between them. (Watch video of Barrick Mining testing the 2015 Ford F-150 pickup.)
Walsh Construction, Holtwood, Pennsylvania and Birmingham, Alabama: Walsh Construction was selected for the severity of use at two of its work sites – first, a hydroelectric dam in Lancaster, Pennsylvania, then a highway interchange construction site in Birmingham, Alabama.
Regional utility company in North Carolina: One F-150 prototype was assigned to a meter reading crew that drives up steep mountain roads; the second truck was assigned to line crews that drive up overgrown paths to replace old poles and electrical lines. The meter readers removed the truck's tailgate to improve visibility – an alteration Ford engineers responded to by incorporating height modifications into the final F-150 design. The trucks at these sites are still being driven an average of 200 miles a day.
As the testing of the six prototypes ensued, drivers began to notice differences compared to typical steel truck beds. One of the differences they noticed was a lack of rust. "They told us they noticed the boxes did not produce red surface rust when heavy use scratched through the paint," said Kansier.
The fleet customers were informed of the modified, high-strength aluminum-alloy cargo box at the reveal of the all-new F-150 at the North American International Auto Show in January. The prototype trucks are still in use at these three companies.
Tough Testing Strategy
Ford's extensive testing strategy for the new F-150 includes three phases that will allow engineers to understand how each truck stands up under an array of harsh conditions: "We Test," which takes place in Ford labs, "They Test," at fleet customer sites and "You Test," in which consumers will have an opportunity to put the new truck through its paces.
In addition to testing by the three fleet customers, prototype models have been tested in a number of real-world environments. Among them is Davis Dam – a durability route in a remote corner of northeast Arizona – where the F-150 climbed 13 miles pulling a maximum trailer load in 120° heat. In California's Anza-Borrego State Park, an hour east of San Diego, the truck ascended a mountain of sand and rock with a 30° grade, sometimes reaching an altitude of 6,000 feet, 250 times over five days.
Before the first 2015 F-150 rolls off the assembly line, the new truck will have been subjected to 10 million miles of combined real-world and simulated durability testing. Click here for a list of some of the ways Ford has torture tested its next-generation F-150.