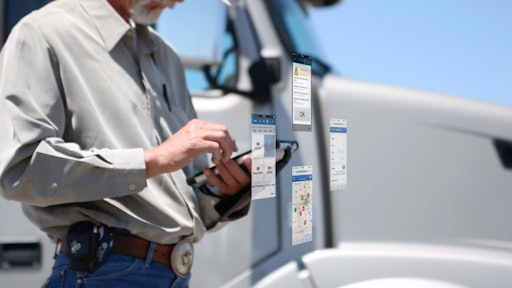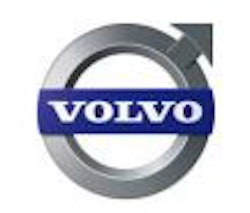 Volvo Trucks is complementing its Remote Diagnostics connected vehicle platform with the introduction of fleet management services provided by Telogis, a provider of cloud-based location intelligence software. Volvo's integrated connected vehicle hardware, standard on new Volvo-powered Volvo trucks, allows motor carriers to utilize Telogis' Fleet, Compliance and Navigation applications, while eliminating hardware purchases and installation costs traditionally associated with fleet management systems. Actionable information delivered through the Telogis platform helps motor carriers control costs, increase safety and hours-of-service compliance, improve customer service and enhance operations.  
"We're pleased to collaborate with Telogis to deliver tremendous value to motor carriers seeking flexibility and the robust information needed to fine-tune their operations," said Göran Nyberg, president Volvo Trucks North American Sales & Marketing. "Leveraging the connectivity of our vehicles to facilitate fleet management services represents a breakthrough for fleet managers, who are no longer captive to hardware. As part of our long-term strategic focus, we'll look toward further integration of our vehicles with best-in-class fleet management solutions."
Volvo Trucks and Telogis will offer three fleet management packages, all of which are currently available for order. Telogis Fleet for Volvo Trucks, Telogis Compliance and Navigation for Volvo Trucks and a bundled option that provides the full suite of services offered in the Fleet and Compliance and Navigation packages. Telogis services are enhanced by the addition of Volvo-specific vehicle data, providing fleet managers and operators with an inside look at driver/vehicle performance and history. The services will be available during the third quarter of 2014 for the more than 60,000 Volvo trucks already equipped with Volvo's connected vehicle hardware.
"With increasingly complex compliance regulations and the need to more effectively manage safety, productivity and costs – telematics, compliance and navigation software are no longer a 'nice to have' – it's now a 'have to have,' " said Susan Heystee, executive vice president, worldwide sales at Telogis. "The ability to easily access mission-critical tools and information from the Telogis platform will transform the way Volvo Trucks customers do business."
The standard hardware on all Volvo-powered Volvo Trucks built for the U.S. and Canada also enables Volvo's Remote Diagnostics, which provides proactive diagnostics and repair planning assistance. Remote Diagnostics has demonstrated a marked improvement in repair accuracy and efficiency, reducing the average diagnostic time at a service location by up to 70 percent and lowering the average time of repair by more than 20 percent. The service also helps improve parts availability and provides technicians at the repairing dealer with easy-to-read repair instructions before the truck arrives for service. Remote Diagnostics also facilitates service case communication and documentation among Volvo Action Service, dealers and customers through ASIST, Volvo's web-based service management tool.