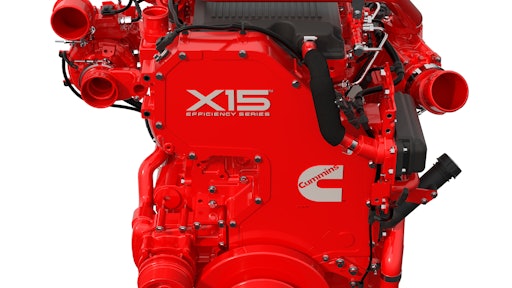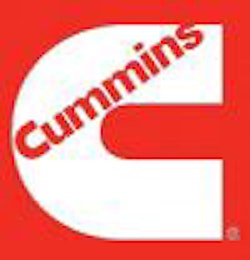 Cummins launched the X12 And X15 Engines in the 350-To-605 hp range for the North American truck market.
The X engine platform builds on the success of the current heavy-duty engines, taking on new names to reflect the evolution and introduction of the product platforms to meet Phase 1 greenhouse gas (GHG) and fuel-efficiency standards, to be fully implemented in 2017.
By taking innovative approaches, combined with a series of finely tuned improvements on existing technologies, the X15 targets performance and fuel efficiency, with the implementation of an optimized compression ratio, air handling system and cam profile. The X12 medium-bore produces a high power-to-weight ratio. All three engines are integrated with the Single Module aftertreatment. Up to 60 percent smaller and 40 percent lighter than modular aftertreatment systems, the Single Module is capable of taking DPF ash cleaning events to as many as 800,000 miles on the X15.
The X15 Performance Series is ideally configured for heavy-haul and vocational trucks, with a 485 hp-to-605 hp ratings range, while the X15 Efficiency Series is tailored for line-haul and regional- haul applications, with a 400 hp-to-500 hp range. The X12 medium-bore engine has a 350-to-475 hp range for regional-haul, intracity delivery and vocational trucks. All three engines will be manufactured at the Cummins Jamestown Engine Plant.
Request More Information
Fill out the form below to request more information about
Cummins Introduces X Series Truck Engines