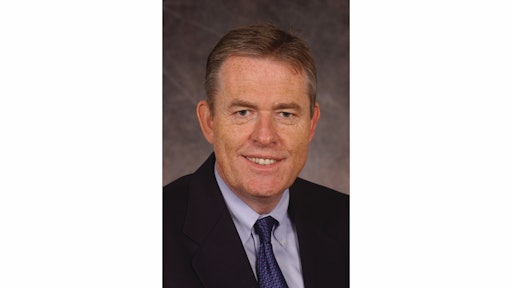 This past year has been quieter than 2012, which saw the passage of MAP-21 (the Moving Ahead for Progress in the 21st Century Act). Unfortunately, because it was only a two-year bill, we get to look forward to another highway bill battle next fall when MAP-21 expires.
What might the next highway bill look like? How will it be funded? How are states dealing with the shortage of federal funds? Where does preservation fit into the overall picture? And what is 2014 going to look like for the road building industry?
Asphalt Contractor asked several industry experts to weigh in with their predictions for the year ahead. Here's what they had to say.
MAP-21 was signed into law in July 2012 and a new highway bill is due in October 2014. What steps are being taken to ensure the next highway bill will pass in a timely fashion?
Mike Acott, president, National Asphalt Pavement Association (NAPA): NAPA has launched an aggressive federal advocacy campaign to educate members of Congress about the need to reauthorize MAP-21 before October 1, 2014. This is crucial to the industry because, based on current Highway Trust Fund (HTF) revenue projections, there will not be enough funding for the Federal Highway Administration to reimburse states for new highway projects beginning in fiscal year 2015.
Many members of Congress have the mistaken belief that the federal highway program is on automatic pilot and can run indefinitely at current highway spending levels. The Congressional Budget Office (CBO) analysis shows that this is simply not true. NAPA has arranged literally hundreds of face-to-face meetings in Washington and in the congressional districts across the country to explain to lawmakers the impact zero funding for new projects in 2015 will have on their communities.
NAPA's members and state asphalt pavement associations have also arranged plant and jobsite tours across the country so lawmakers can see asphalt production fist-hand and meet with the employees and suppliers who are directly impacted by the decisions Congress makes.
Finally, NAPA has stepped up its political advocacy using NAPA PAC to support candidates who agree with the association that the federal government has a constitutional responsibility to build and maintain highways and roads in the United States.
Beth McGinn, public affairs director, American Road & Transportation Builders Association (ARTBA): Our work on the next reauthorization bill began immediately after President Obama signed MAP-21 on July 6, 2012.  ARTBA's Chairman at that time, Paul Yarossi of HNTB Holdings, announced that day the formation of a special taskforce called "Trans20/20" to help secure additional federal investment for transportation. Since then, we have been educating new members of Congress on the importance of federal surface transportation programs and working with our allies in Washington to provide a steady drumbeat of support for increased investment. But as we note in the next series of answers – the primary impediment to delivering the national transportation network the nation needs—and a timely reauthorization bill—is a long-term stabilization of the HTF's revenue foundation. Congress must finish the job it started with the development of MAP-21 by ensuring the HTF's revenue stream can support the investments levels needed.
 What will the next highway bill contain? Will it have more/less/the same funding?
Mike Acott, NAPA: MAP-21 was long on policy and short on funding as evidenced by its two-year duration. First, there were no pavement design or life cycle cost analysis (LCCA) mandates in MAP-21. During the reauthorization process the cement industry advocated on these issues. NAPA's position is that LCCA and pavement type selection and design issues should be developed and implemented by professional state highway engineers, not federal lawmakers.
MAP-21 combined the Interstate Maintenance, National Highway System and Bridge Program into a National Performance Program focused on "State of Good Repair." This will give states flexibility in managing their programs with measurable outcomes based on performance to demonstrate to the public how funding was spent and what it achieved. One of the first areas were performance metrics will be used is on pavement condition on the Interstate Highway System.
MAP-21 also provides, for the first-time, a program to deploy new pavement technologies for both asphalt and concrete pavements. The total funding is $12 million annually. The asphalt industry is working with FHWA to deploy higher levels of reclaimed asphalt pavement (RAP) and recycled shingle mixes, as well as warm mix, Perpetual Pavement and porous asphalt pavement technologies. We have a successful track record with technology deployment of warm mix, for example; we have seen strong growth from 17 million tons in 2009 to 69 million tons in 2011. We expect this growth to continue.
Many of these policy initiatives enacted as part of MAP-21 will take more than two years to implement fully. For that reason, the next reauthorization bill's primary focus will be on funding.
Beth McGinn, ARTBA: That all depends on Congress' willingness to address the revenue crisis facing the trust fund.  Revenues from the highway user taxes, at existing rates, are too low to support continued federal highway and public transportation investment at current levels.  In fact, the July projections from the CBO show the trust fund would be unable to support any new obligations for highway and transit improvements in FY 2015, as all revenues collected that year would be needed to pay existing obligations.  As a result, Congress has left itself three potential courses of action: dramatically cut surface transportation investment and, in so doing, threaten hundreds of thousands of jobs in the construction industry; continue adding to the deficit to preserve existing funding levels; or raise new revenues.
Scott Bergkamp, director, International Slurry Surfacing Association (ISSA), and president/CEO of Bergkamp Inc.: It's too early to tell what will be in the next highway bill, for several reasons.  First is the Continuing Resolution/Obamacare/Debt Ceiling debates dominating Washington.  Second, the focus of the Committee has been water resources.  Third, with all the changes in the last highway bill, there is a desire to see how those changed play out before deciding on what to do in the next bill.
One of the big questions with the next highway bill is how to fund it. What are some ideas for funding the next bill?
Mike Acott, NAPA: Since the general fund transfers Congress enacted as part of MAP-21 end after 2014, the HTF will not have enough revenue to sustain the current federal highway spending levels of about $40 billion annually. In order to sustain the current spending levels and maintain a healthy cash reserve in the HTF, Congress must find about $15 billion annually in new revenues. NAPA believes Congress must not only sustain current spending levels, but also grow highway investment to catch up on the growing backlog of highway needs in the country. Poor road conditions cost money. There is a direct correlation between pavement smoothness and fuel savings and vehicle wear and tear. Without maintenance, roads will inevitably get rougher and costs will increase for the road user.
In order to overcome the HTF challenge, NAPA supports the adoption of any user-fee-based funding option which provides federal and state transportation departments with guaranteed multi-year funding they need to make critical investments in our transportation infrastructure. We must also ensure that all users of the highway system contribute their fair share toward its construction, maintenance, and rehabilitation.
Beth McGinn, ARTBA: As Congress works to address the HTF revenue shortfall, there are numerous options for generating new revenues. ARTBA has consistently said we are open to all potential solutions as long as they generate sufficient revenues to support needed investment growth and are sustainable in the long term.  Reports by the National Surface Transportation Policy and Revenue Study Commission and the National Surface Transportation Infrastructure Financing Commission created by SAFETEA-LU offered a number of possible alternatives. One option that should be on the table is raising the federal gas tax, which has proven to be the most effective, transparent and equitable of all the potential HTF revenue options.  We have also called for a dedicated freight-based user fee to support infrastructure improvements that improve U.S. goods movement.
Patrick Faster, president, Asphalt Recycling & Reclaiming Association (ARRA): There are two areas for highway funding – both very simple. One – the obvious -- is to raise the fuel tax. It has to be seen as a must. Two – I could write a dissertation on the second part, but I'll try not to. It's simply to let economics rule and balance the budget!
When you are in financial strife, you cannot continue to police the world and support all of those that appear to be in need. The tax dollars to be managed are from working companies and individuals in this country. When our house is in order, perhaps we can entertain foreign wars and charity, but not before then. Someone should take the checkbook away from them.
Scott Bergkamp, ISSA: The next highway bill will most likely be a challenge from the funding side.  People are not generally against a 'user's fee' if they know what the money is being used for, and are comfortable it will not be redirected.  An indication of this is several states, like Virginia, Wyoming and Maryland, that recently increased/modified their gas tax.  However, the word from Capitol Hill is there is no political will to raise the federal gas tax at this point, and that was the indication even before the Continuing Resolution/Obamacare/Debt Ceiling challenges.
How have states stepped up to the plate in terms of finding creative financing tools to fund roads? Do you see any trends in this area? If so, what are they?
Mike Acott, NAPA: The responsibility for funding and delivering highway transportation projects is shared by federal, state and local governments. Transportation funding decisions are becoming increasingly critical as the needs continue to overwhelm available resources. As a result, states are getting creative in trying to shoulder their share of the responsibility.
States are turning to a host of innovative finance mechanisms, such as bonding and debt instruments, federal debt financing, credit assistance, public-private partnerships, and alternative taxing options, to help extend traditional funding sources. Some of these tools require state authorizing legislation before a DOT can use them. This gives the legislature an ongoing role in — and additional oversight of — transportation finance.
It is also encouraging that Arkansas, California, Maryland, Massachusetts, Vermont, Virginia, Washington, and Wyoming have enacted legislation to increase revenues for the respective highway programs in 2013. NAPA expects more states to act legislatively to increase revenues for their respective highway programs.
Beth McGinn, ARTBA: While a handful of states have taken recent action to stabilize their own transportation investments, the case nationwide unfortunately is the opposite of your question's premise.  Since 2008 state and local spending on road and bridge improvements has declined by $8 billion, while federal reimbursements have increased by almost $5 billion.  Despite the HTF's repeated insolvency threats, federal investment remains the most stable component of the U.S. highway and bridge market. 
Furthermore, our analysis of data from the Federal Highway Administration, covering the decade 2001-2011, shows that reimbursements to the states from the federal highway program account for an average of 51.6 percent of all state capital investments in highways and bridges.  For some states, like Rhode Island, Alaska, Montana and Vermont it's more than 80 percent. Thirty-two states rely on the federal highway program to support more than half of their annual highway and bridge outlays. How many states could fill the gap if Congress reduces federal highway investment to the level of HTF revenues?
With fewer funds available for new highway construction, how do you see the role of preserving our roads changing?
Mike Acott, NAPA: More than a quarter of the nation's major urban roadways — highways and major streets that are the main routes for commuters and commerce — are in poor condition. These critical links in the nation's transportation system carry 78 percent of the approximately 2 trillion miles driven annually in urban areas. Outside of cities, the situation isn't any better. We have deferred needed necessary maintenance for too long and the ability to move people and goods across the country is suffering because of it. Congress has said through MAP-21 that bringing the existing infrastructure up to a state-of-good-repair is a top national priority.
The highway market has shifted to preservation, maintenance, rehabilitation and reconstruction with less federal-aid highway dollars going to pay for new construction. Preservation will always be part of the mix, but the challenge remains for DOTs to have enough funding to invest in modernizing the highway system.
Patrick Faster, ARRA: Road preservation should not be funding related. Preservation of our roads should be part of the program, it just makes sense. To not have it part of the program is just wrong.
In some cases, what we are seeing is a step up in preservation products being used in lieu of reconstruction. When the funds aren't there for the right fix, sometimes a Band-Aid is used instead of stitches. So, preservation tactics are on the increase, but not always in the way for which they were intended.
Scott Bergkamp, ISSA: The benefits of pavement preservation are being accepted by more and more buyer agencies as time goes on, and they are shifting their spending to preservation.  They are understanding the fiscal reality, and changing their habits.  This acceptance has been happening gradually over many years, it appears the trend will continue.
Road building contractors are using many sustainable products, such as, warm mix asphalt, recycled asphalt shingles, ground tire rubber, etc. Will this trend continue to gain speed and momentum? How much impact will it have?
Mike Acott, NAPA: The asphalt pavement industry has a long history of working with regulatory authorities and federal agencies to develop and promote innovations that enhance the sustainability of asphalt pavements, improve worker safety, protect the environment, and save taxpayers' money. Warm mix and recycled materials are environmentally friendly, economical and high performing, so we do expect these innovations to continue to grow.
As your readers know, asphalt is 100 percent reusable, and is the most reused and recycled product in the U.S. Asphalt cement recycled from old pavements and roofing shingles replaced more than 21 million barrels of oil in 2011, saving American taxpayers more than $2.2 billion annually. As indicated earlier, the use of warm mix asphalt has also skyrocketed. But there is room for all these numbers to grow. NAPA continues to work with FHWA on promoting these innovations, and we look forward to seeing just how high the adoption rate of warm mix and the use of recycled materials can go.
Patrick Faster, ARRA: Sustainable products like those mentioned are very much going to continue to evolve – that's what the free market concept brings to the party. Road construction methodologies have been a work in progress for 100 years, and will certainly continue to develop.
Scott Bergkamp, ISSA:  Similar to the pavement preservation trend, the sustainable products trend is gaining more and more acceptance as time goes on. This trend will continue, and it depends upon private industry being willing to test and promote a sustainable product, the buyer agency being willing to try these products, and both parties being willing to learn and improve as these technologies become commonplace. These new materials must be cost-effective for them to be accepted. Until either of these trends reaches a tipping point, the impact will be real, but perhaps not apparent to the public.
What other trends are impacting the asphalt road building market?
Mike Acott, NAPA: Economic challenges remain, and any uncertainty surrounding the reauthorization of MAP-21 will only increase those challenges. Innovations in materials, production techniques, and even information technology are all changing how asphalt companies operate. We will cover many of these issues at NAPA's annual meeting in February 2014.
Patrick Faster, ARRA: Tight budgets and road deterioration at a faster pace than funding coupled with green awareness is making smarter and better road managers at most agency levels. Having to learn to work with what you have certainly can be the mother of both invention and awareness that leads to thinking outside the box.
Generally speaking, what will 2014 look like for asphalt highway contractors and producers? 
Mike Acott, NAPA: Right now, funding under MAP-21 is in place and the federal highway program is not impacted by sequestration. As a result, as far as publicly funded projects, 2014 looks similar to 2013 with the main difference in local markets where the state or local governments have taken steps to increase revenues or are utilizing innovative finance tools to invest more dollars in highway projects.
Dr. Alison Premo Black, PhD, vice president and chief economist, American Road & Transportation Builders Association (ARTBA): There are a number of challenges that will continue to impact the 2014 asphalt market.  Since the great recession in 2008, we have had steady or even growing levels of federal investment while state and local governments have pulled back on their own spending. Over the last four years the market from state to state has been very uneven, with highway construction programs showing growth in just 18 states.  Contractors will continue to face a challenging market environment in 2014.  This will be compounded by the uncertainty surrounding HTF­­ crisis.
What do see you as the biggest hurdles impacting the road building industry as we move into 2014?
Mike Acott, NAPA: The biggest hurdles are funding, funding and funding. This is key to the future of not just the industry, but America's economic prosperity. There needs to be the political will to fund highway investment in the United States at all levels of government.
Scott Bergkamp, ISSA:  A hurdle for 2014 and beyond is the education of engineers, inspectors and new applicators to the unique techniques of preservation products, as well as new sustainable products.