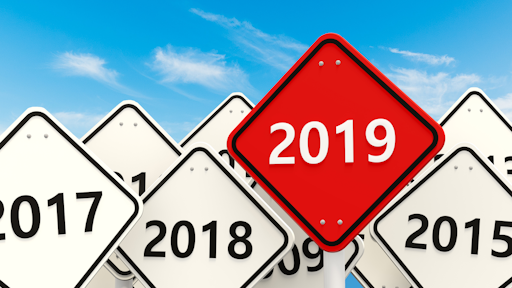 We are experiencing both excitement and anxiety in the road building industry today. On one hand, transportation is finally starting to get the traction it deserves. In the November 6th midterm elections, voters approved 81% of transportation initiatives, securing over $30 billion in funds for infrastructure investment nationwide. On the other hand, contractors are still facing uncertainty for long-term federal funding. Pair that with labor struggles and increasing material prices and it's no wonder contractors are having a hard time being optimistic about the future. Still, industry experts say the market outlook is positive for 2019.
"The value of highway, street and related construction work is expected to grow nearly 5 percent in 2019, after adjusting for project costs and inflation, according to ARTBA's forecast model, Alison Premo Black, senior vice president, policy & chief economist at the American Road & Transportation Builders Association (ARTBA) says. "Overall, we expect highway construction market activity to increase in about half of the states and Washington, DC in 2019."
Arniban Basu, chairman and CEO of Sage Policy Group agrees.
"Despite an uncomfortable level of stock market volatility beginning in October 2018, the U.S. economic outlook for 2019 looks benign," he says. "Leading indicators remain upbeat, including a number related directly to construction spending such as the Architecture Billings Index and Associated Builders & Contractors' Construction Backlog Indicator.  The tax reform that came into effect in 2018 remains in place and will presumably produce additional positive business investment impacts in 2019." 
What else is on the horizon in 2019? Industry experts weigh in on the struggles asphalt contractors face every day.
Lack of Guaranteed Funding Still an Issue:
How the construction projects you work on are paid for is paramount to keeping work in your pipeline. No funding, no certainty. 2018 provided some guaranteed dollars and states are starting to pick up the tab as well, helping to keep work going, even without a federal infrastructure package.
Arniban Basu, chairman and CEO of Sage Policy Group:
For years, it had always been conventional wisdom that the nation's infrastructure problems had to be addressed at the federal level.  But despite the lack of the much-discussed federal infrastructure, infrastructure spending has been surging in America for approximately the past year.  According to data supplied by the U.S. Census Bureau, from September 2017 to September 2018, construction spending on water supply systems rose 31 percent, conservation and development 25 percent (e.g. flood control), transportation 16 percent (e.g. mass transit), public safety 15 percent (e.g fire stations), sewage/wage disposal and highway/street each by 9 percent. 
There is a simple explanation for these blossoming public works expenditures. According to the Pew Research Center, 34 states are taking in more tax revenue than they were prior to the Great Recession, even after accounting for inflation.  West Virginia, for example, closed the last fiscal year with a $36 million budget surplus, the first time in eight years (not counting surpluses created via budget cuts).  Maryland, a state that has been associated with only moderate job growth for much of 2018, ended the fiscal year with a surplus of over $500 million.  Similarly, North Carolina ran a $440 million surplus. 
These surpluses have caused some states to reinvest in their own roads and highways.  For example, last year, North Carolina awarded $7 million in matching grants to help fund 14 short line railroad/railway projects, and the Maryland Transit Administration has already committed to spending $900 million over the next several years on its public transportation system.
Still, guaranteed federal dollars help contractors feel comfortable bidding those high ticket projects and the government provided that in 2018.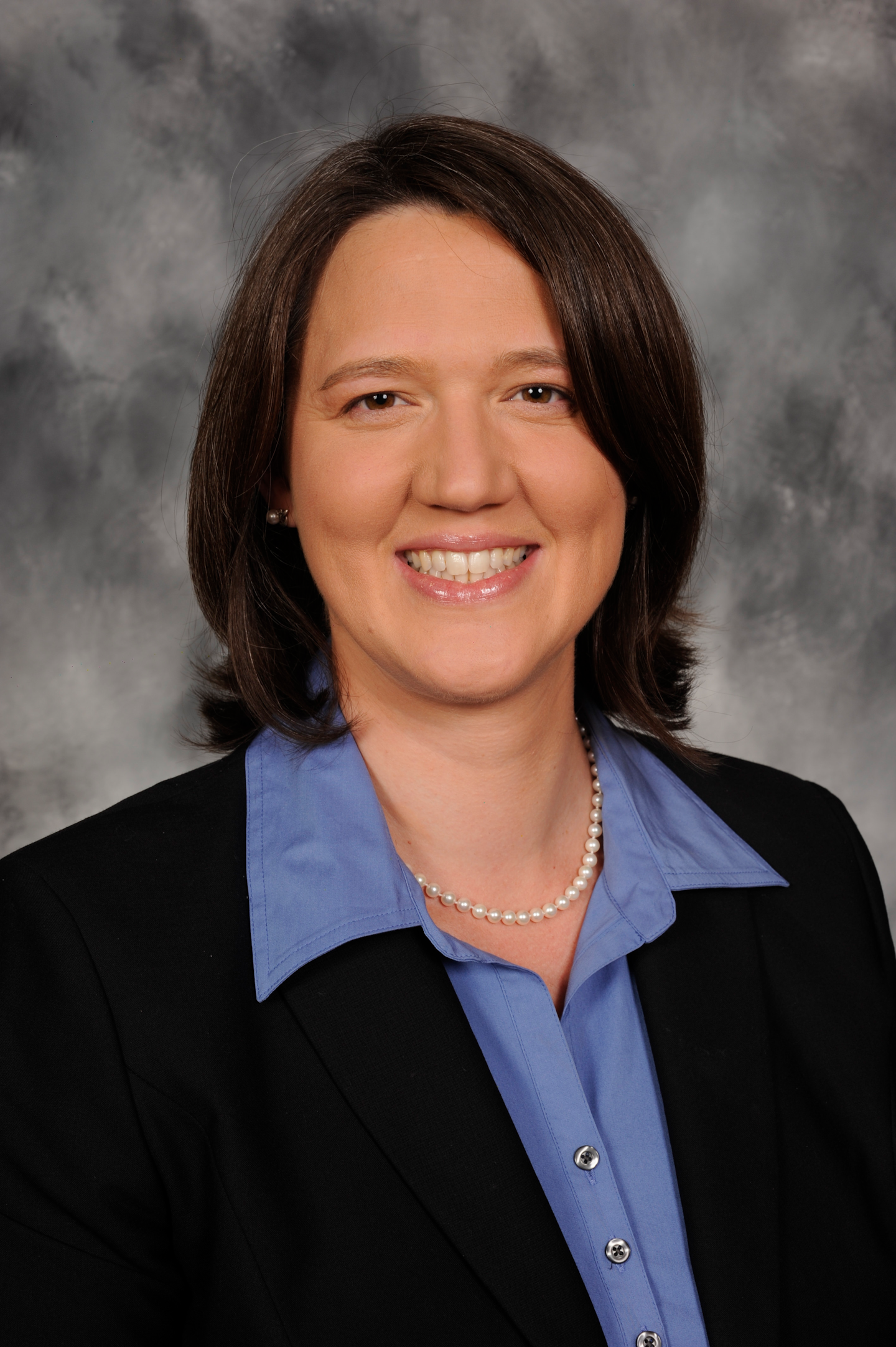 Alison Premo Black, senior vice president, policy & chief economist at the American Road & Transportation Builders Association (ARTBA):Alison Premo Black, senior vice president, policy & chief economist at the American Road & Transportation Builders Association (ARTBA):
If the last decade has taught us anything, it is that many states will start to hold back on projects if they expect a long reauthorization process full of delays and short-term extensions. If Congress does not solve the issue of the Highway Trust Fund in the next year, this will put a damper on the market and slow down expected growth.  On average, federal aid highway funds account for half of state program spending on construction, right of way purchases and planning and design work.  Federal investment is a core component of state highway and bridge program capital outlays—significant delays or uncertainty over future investment levels will have a market impact.
The two-year budget agreement reached between President Trump and the bipartisan leadership of the House and Senate calls for a minimum of $10 billion per year in supplemental infrastructure investment.  Transportation programs received a total of $5.3 billion in supplemental general funds in FY 2018 and are on track to benefit from an additional $5.4 to $5.8 billion in FY 2019.  Nearly $2 billion of that funding is for highways, bridge and tunnel projects distributed under the same formula as the Surface Transportation Program Block Grants.  An additional $320 million is for federal/tribal highways and $225 million is for a rural state competitive grant program for bridge projects. 
The additional funding should help boost the transportation construction market in 2019, but the total impact will depend on how quickly states obligate the general fund revenue. States have four years to obligate these funds, as opposed to one year for the core federal aid highway program.  So some states may decide to obligate the additional general funds at a slower pace, especially if there is uncertainty and potential delays related to the reauthorization process. 
States are also working to make money on their own. We tracked nearly 540 state and local ballot initiatives during the 2018 primary races and general election.  Voters approved 81 percent of those measures, showing their continued support to raise revenues for increasing transportation investment.  One of the most significant measures was the defeat of Proposition 6 in California (55 percent to 45 percent), which was an effort to repeal in increase in the state gasoline and diesel motor fuels tax that had been previously approved by the legislature as part of a 2017 transportation funding law.  This decision by voters will help preserve more than $50 billion for urgently-needed highway, bridge and transit improvements in California over a 10-year period.      
One wild card in the forecast is the outlook for the reauthorization of the FAST Act and the ability of Congress to find additional revenues to support the Highway Trust Fund.  If states start delaying projects in response to uncertainty over the future of the federal-aid highway program, that would slow down market growth next year. 
Ed Mortimer, vice president, transportation infrastructure for the United States Chamber Of Commerce:
In 2018, the FY2018 Omnibus granted $20 Billion to "infrastructure." Highways received an additional $4 billion in FY 2018 and a similar amount is expected in FY 2019. The federal-aid highway program is part of the Transportation, Housing and Urban Development appropriations bill that is currently operating at FY 2018 levels until December 7, 2018.  The Chamber is hopeful Congress will complete action on the FY 2019 appropriations process next month.
While legislative action did not occur in 2018 on an infrastructure modernization bill, the U.S. Chamber is optimistic that a new Congress and renewed interest from President Trump will mean both parties can come together to enact a significant bill in 2019.
In January 2018, the Chamber offered its plan for reform, "The Roadmap to Modernize America's infrastructure." The plan includes a federal user fee, which was last raised in 1993. Since then, inflation has eroded nearly 40% of the value of the user fee. Fuel efficiency has also improved in the last 25 years. As a result, motorists use less fuel to drive the same number of miles, and there is significantly less revenue to maintain the roads they use.
The U.S. Chamber is calling for an increase in the federal user fee of 5 cents each year over the next 5 years for a total increase of 25 cents. The proposal would include indexing the tax for inflation and for future increases in fuel economy, so there would be no need to revisit this issue in the foreseeable future.
The proposal would raise $394 billion over the next 10 years, which would be invested in our highways, bridges, and transit systems in a fiscally responsible fashion. When combined with state, local, and private sector funds, this would go a long way towards modernizing the nation's interstate system. The cost to the average American would be around $9 a month. The Chamber's plan for infrastructure reform includes a long-term funding solution through the fuel tax. The Chamber is also open to other long-term funding solutions, including encouraging more private investment. Sustainable funding should be a critical component of any infrastructure modernization bill. Now is the time for the federal government to do its part to invest in infrastructure modernization.   Addressing this issue in 2019 will allow Congress to review FAST Act policy and be able to accomplish a timely reauthorization of the FAST Act in 2020. Without the revenue adjustment for the Highway Trust Fund in 2019, it will be very challenging to address this issue during the 2020 election year.  We also continue to see state and local governments strongly supporting increased investments in transportation programs. 
Audrey Copeland, incoming president, National Asphalt Pavement Association (NAPA):
On the day after the Democrats won the seats to retake the House in the midterm elections, both President Donald Trump and Rep. Nancy Pelosi (the expected next Speaker of the House) identified infrastructure as an area where the administration and Democrats in Congress could work together. It is likely that President Trump will be looking at his infrastructure proposal as the starting point for discussions around the next highway reauthorization bill. We're hopeful for broad federal funding legislation passed in 2019, but there is a lot of work to do to iron out the details.
However, as mentioned above, the insolvency of the Highway Trust Fund (HTF) continues to be an issue. As early as spring 2020, states will have to stop construction because the HTF will not be able to meet its obligations. In 2019, it is critical for Congress to find and enact a sustainable funding stream for the HTF. NAPA will continue to work with our partners and Congress to propose viable initiatives for highway funding and increased investments for infrastructure. Beyond 2020, starting in FY22, the federal government will have to find at least $20 billion per year in new HTF tax receipts or additional bailout transfers just to keep highway programs going at current funding levels, plus annual inflation increases of around 2 percent per year. Thus, it's critical to come to an agreement on a sustainable funding mechanism for highways in 2019, so implementation can occur before FY22.
Many different reauthorization concepts have been floated through Congress and all of them would stabilize the Highway Trust Fund (HTF). An estimated $160 billion over five years will have to be raised to maintain current funding levels. The best option to address the HTF shortfall would be a gas tax increase indexed to inflation, to impose a tax on car batteries, and a VMT user fee on commercial vehicles. Before any sort of VMT is ready for implementation, there will have to be some sort of nationwide pilot program. The next highway reauthorization — if it is a long-term bill — will likely have to include a combination of solutions, an increased gas tax (in the early years) indexed to inflation and some type of user-based fee for highly fuel-efficient and alternative fuel vehicles in later years. 
Skilled Labor Shortage Causing Increasing Challenges:
78% of construction firms report that they are having a difficult time finding qualified workers. That's causing a huge problem for those companies who do have a long list of work in the pipeline. The industry is going to have to make some serious changes in order to attract workers to these careers.
Mortimer:
The USG and U.S. Chamber of Commerce Commercial Construction Index found that, though demand for new projects increases, a majority of contractors struggled to find skilled workers in 2017. If we do not expand the construction workforce, it will be impossible to move ahead with the infrastructure projects we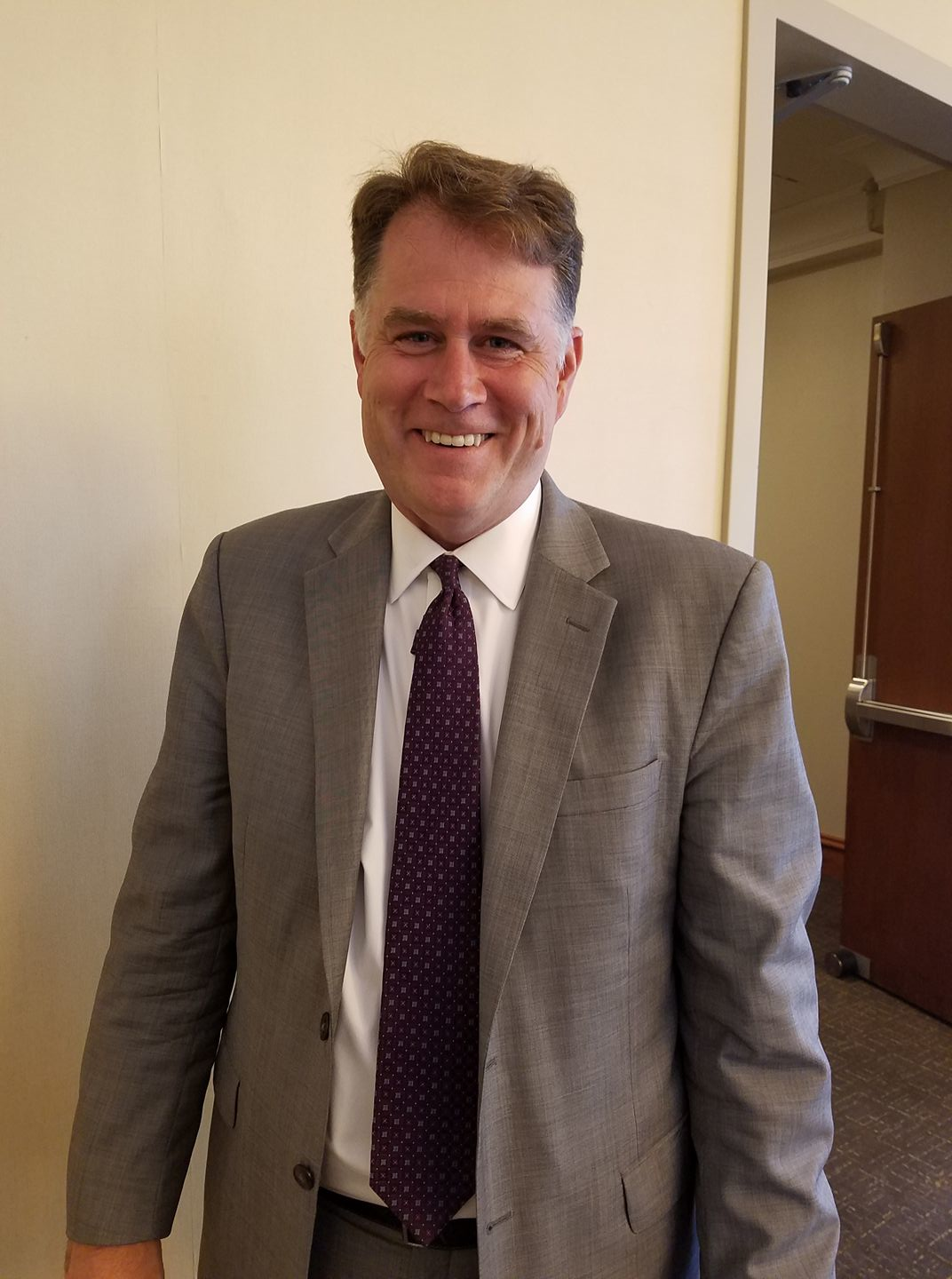 Ed Mortimer, vice president, transportation infrastructure for the United States Chamber Of Commerce: need. Congress and the administration can help address the worker shortage. A recent example is the Carl D. Perkins Act, which was reauthorized earlier this year. Policymakers should also modernize America's apprenticeship system, leverage the Workforce Innovation and Opportunity Act to expand the national network of sector-based construction partnerships, and keep the skilled workers who are already in the workforce thanks to programs like DACA and TPS.
Copeland:
At NAPA, we're developing a national strategy to address the skilled labor shortage that will serve asphalt contractors. Over the next year, we will be educating our members and raising awareness on the issue. In order to fully address the challenges, we are going to have to understand the causes and issues within our industry, so a major part of our strategy will be market research which then can be used to further develop our strategy and communicate with potential workforce the many opportunities for good paying jobs and life-long careers in the asphalt industry. We will also harness the power of collaboration and partnerships with other organizations, such as our fellow material associations, to expand our reach and amplify our efforts. One key, highly successful initiative implemented in 2018 was the creation of the Women of Asphalt (womenofasphalt.com). An industry-wide initiative to empower women to consider the asphalt industry for their careers and educate them on the opportunities within our industry.
Skilled Labor Shortage Expands to 88% of Contractors
Asphalt pavement associations on the state level have had success in three key areas: career communications that highlight the opportunities in our industry, apprenticeships and student competitions. It's also been identified through these efforts the importance of exposing middle school and high school kids to the opportunities our industry offers. We need to do a better job reaching out to guidance counselors that can inform children and young adults that trade work, such as the asphalt industry, can lead to a fruitful career. The Asphalt Pavement Association of Indiana (APAI) has done a fantastic job of building connections with high schoolers that are members of Future Farmers of America to highlight road building as a potential career.
NAPA, with the help and support of APAI, recently attended the Future Farmers of America's annual convention in Indianapolis. More than 65,000 young people raised in farming communities across America attended the meeting, providing NAPA and asphalt contractors an opportunity to introduce the asphalt pavement industry to middle and high school students who are now deciding what career path to take. NAPA will also be hosting an Ag2Asphalt Career Day at World of Asphalt next February. FFA students will be able to see to construction equipment and latest technologies at the show, and equipment manufacturers have planned a full day of hands-on-learning for the students.
Basu:
Human capital shortfalls are felt throughout the economy, something that isn't news to anyone working in the construction industry.  One could easily make the case that the worker shortage in the construction industry is as bad, possibly even worse, than any other major industry in the country.  This is due to a combination of demographic and cultural factors.  For a number of reasons, construction workers tend to be older.  This is a reflection of the significant entry into the industry by workers during the economic booms of the 1980s and 1990s, along with the relative low number of workers in recent years.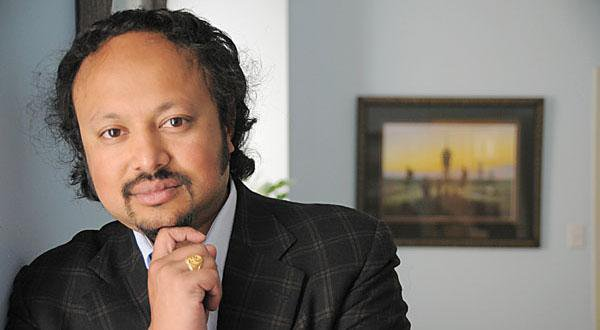 Arniban Basu, chairman and CEO of Sage Policy Group:Young workers tend to put more emphasis on concepts such as flexible time and work-life balance.  These demands are often not compatible with the modern day construction site, which frequently requires people to work in teams, limiting how much flex time a person has.  Construction workers also tend to rise earlier than others, which create challenges for family members who need to bring children to school, day care, or other family functions.  Some projects also require workers to work overnight, which can cause strain on the work-life balance of many young men and women.
Apprenticeships represent a key avenue to career preparedness and the American middle class.  The current administration in Washington has become neatly aligned with the apprenticeship movement.  In June 2017, President Trump signed an executive order entitled "Expanding Apprenticeships in America", doubling the annual funding for apprenticeship grants from $90 million to $200 million in the process.  Since that signing, there have already been a number of positive indications.  Bloomberg BNA reports that the Employment and Training Administration (ETA) has taken the lead on implementing the President's plan.  The ETA is working to streamline the processes third party groups, including unions and trade groups, have to navigate in order to initiate accredited apprenticeship programs.
Darren Coughlin, president, Asphalt Recycling & Reclaiming Association:
The lack of skilled workers affects contractor's abilities to complete work on a timely schedule. Wages are increasing to be able to compete for skilled labor, which creates an even greater need to properly fund the Highway Trust Fund.   
Therefore, contractors are engaged in education and making efforts to get vocational programs back into the education system. 
Material Prices on the Rise:
According to the most recent data released by the U.S. Bureau of Labor Statistics, construction material prices were up 7.9 percent in October 2018 compared to the same time a year earlier. This could cause a challenge for 2019.
Basu:
Prices for prepared asphalt have been on the rise.  Between October 2017 and October 2018, the price of prepared asphalt rose by more than 10 percent in America. 
It is conceivable that the runup in asphalt prices could spur the increased use of alternative materials.  In 2017, the National Asphalt Pavement Association conducted a survey of producers to derive a better picture of what asphalt mixtures were being used over the past year.  They found that a number of nontraditional mixtures were being used in response to rising prices.  For example, expanded use of recycled asphalt pavement (RAP) helped reduce the need for nearly 4 million tons of asphalt binder as well as 72 million tons of aggregate. RAP had already been a popular mixture, but the rise in prices rendered it even more attractive.  In addition, the U.S. Federal Highway Administration reported that surfaces with up to 30 percent RAP performed similarly to roadways associated with traditional asphalt mixtures.
Mortimer:
The continued use of tariffs will have a negative impact on road building projects. Tariffs are taxes paid by Americans. It is U.S. consumers who are stuck with the bill. The Chamber will continue to work with the Administration and Congress to end these tariffs and mitigate the impact on costs associated with modernizing America's infrastructure. Earlier waves of tariffs imposed over the past few months on imports of steel, aluminum, and a host of Chinese products have already impacted about $100 billion of U.S. imports. They also spurred price increases for U.S.-made products: for example, several U.S. steel benchmarks have risen by more than 40% since the beginning of the year. In addition, American tariffs have triggered retaliatory tariffs against about $100 billion of U.S. exports.
Construction Needs to Adopt Tech
A 2017 survey conducted by KPMG found that while 72% of the engineering and construction executives surveyed stated technological innovation played a role in their company vision, less than half had a clear strategy in place to integrate those advancements. In addition to a lack of vision, only 5% of respondents considered themselves on the forefront of embracing these advancements with the majority of people indicating they were industry followers instead of leaders. This needs to change if the industry is going to thrive.
Copeland:
It has been established that the labor-productivity growth in the construction industry lags that of manufacturing and the total economy. According to a report  by Balfour Beatty, productivity in the global infrastructure sector has remained static at 1% for the past 20 years. With this, profit margins are very thin and we're facing a critical skills shortage due to a "low tech" image. According to a report by AECOM, we are facing an "innovation deficit". The concern is that the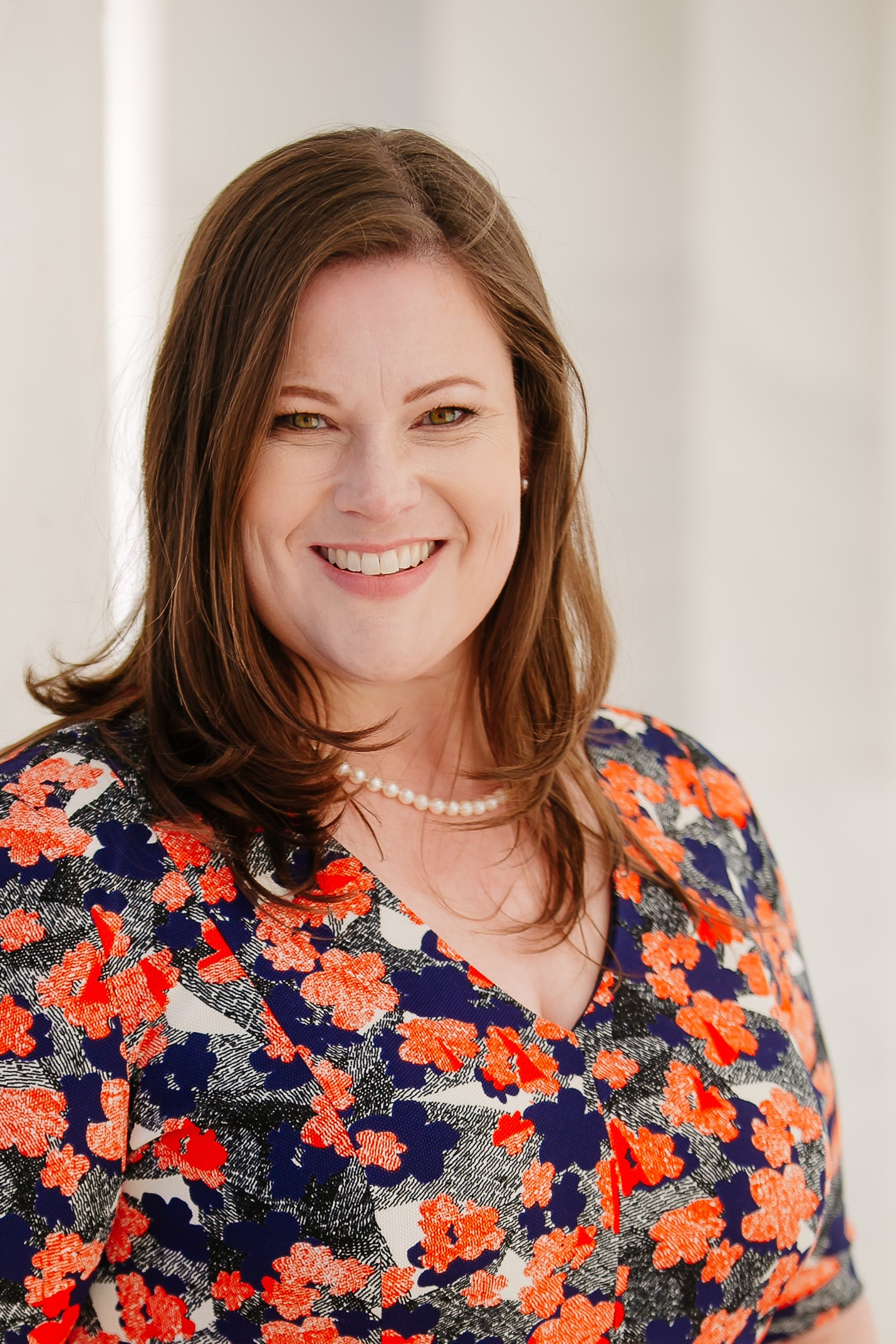 Audrey Copeland, incoming president, National Asphalt Pavement Association (NAPA) infrastructure industry has not fully embraced new technologies and is not evolving fast enough to meet the changing needs of society. 
In 2019, we'll likely see continued advancements and implementation of intelligent equipment that can sense and provide real time information to contractors. Our members report implementing fleet management technology for fuel savings and safety and collecting data to improve operations. We will also continue to see advances in work zone safety such as intrusion-sensing technology, remote flagging, and autonomous truck-mounted attenuators that can be implemented to keep our workers safe in the work zone.
Technology adoption starts with the employees you have and having the right people on board that are willing to be problem solvers and think of creative solutions. The employee needs to not only understand the engineering or technical advantages of technology; they also must be able to explain the business case for adopting new technologies. Then, it's important that leadership supports those employees so that they can explore new technologies. For example, one of our members was an early adopter of the use of drones for stockpile management. An employee brought the idea to leadership and was willing to take on the project and the leadership in turn provided the support and necessary resources. It took time and effort, but quickly gave this contractor an optimized system for stockpile management that saved time, reduced costs, and may have provided a competitive advantage. 
Coughlin:
Most contractors see the benefit of technology to their bottom line and quality control by implementing technology as soon as it becomes available to the private sector. Technology like equipment tracking-maintenance, estimating, intelligent compaction, automated grade control have been implemented for years. Most recently total autonomous excavation sites are coming to the private sector.    
Work Zones Safety Still Concerning
In the last year alone, 54% of contractors reported that a vehicle had crashed into their work zone. The industry needs to make changes in order to keep workers away from distracted driving.
Copeland:
By their nature, work zones are dangerous places and distracted drivers remain a serious threat. Looking at what we can directly control, the activities within the work zone, NAPA, in partnership with ARTBA,  has developed a series of four self-administered training modules — accessible through www.AsphaltPavement.org/safety — focusing on work zone safety best practices for truck drivers, equipment operators, laborers, supervisors, and other workers.
Mitigating hazards from outside the work zone is more difficult, but NAPA is advocating with federal and state regulators and lawmakers to encourage policies that set aside project money for enhanced work zone safety. We will continue to work in coalition with other construction associations during the next highway program reauthorization to seek policies that will increase work zone safety.
During National Work Zone Awareness Week 2018, NAPA launched #WatchForUs, an award-winning public relations campaign, to help combat distracted driving (watchfor.us). The campaign was supported by AASHTO and other industry partners, and we plan to continue to advance the message, through gas station ads and other outlets, to drivers that they need to slow down, pay attention, and watch for workers when they travel through roadway work zones.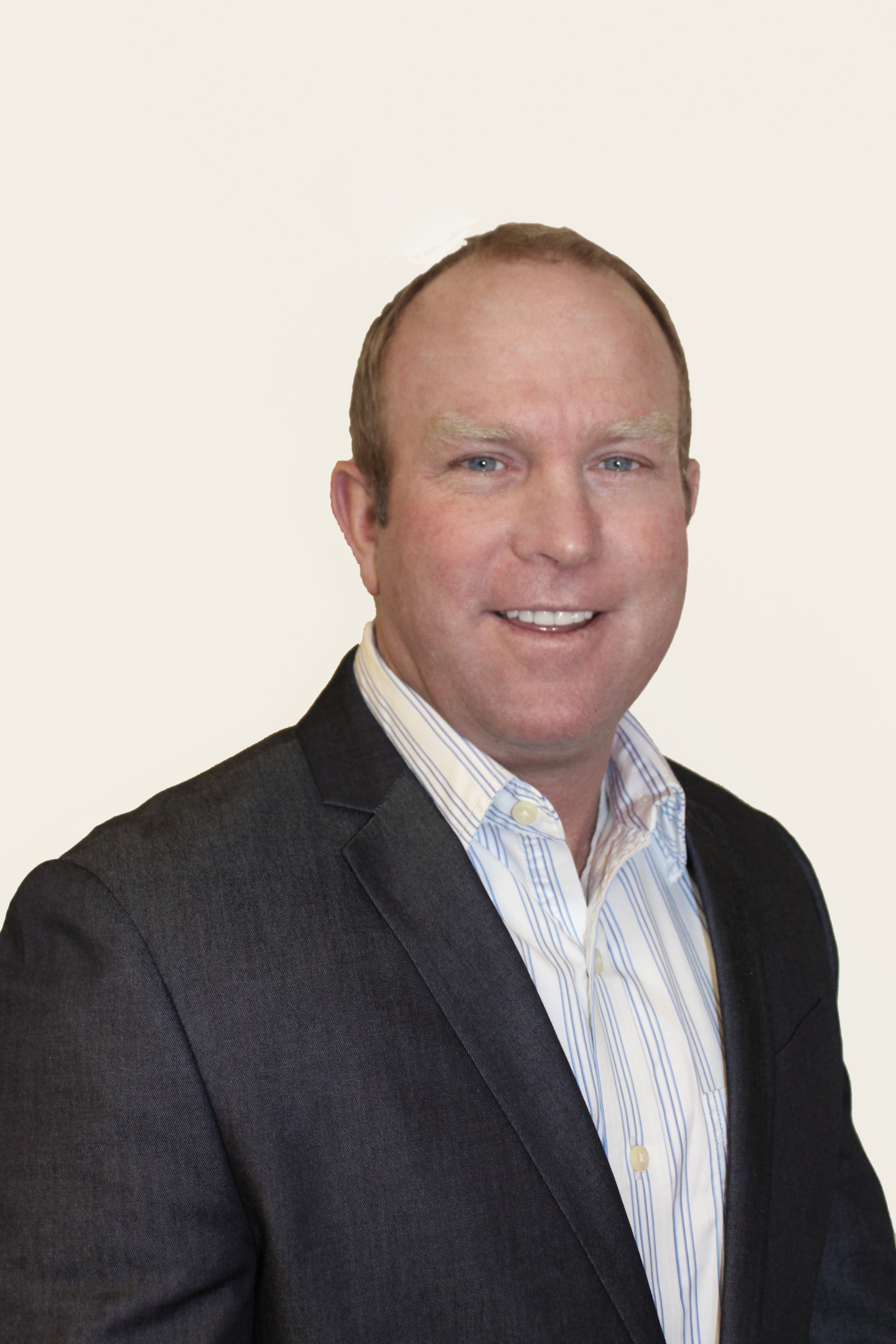 Darren Coughlin, president, Asphalt Recycling & Reclaiming AssociationCoughlin:
Construction companies need to create a safety culture within their organizations and put safety above all things including productions and profits. 
The traveling public also needs more education on the consequence of distracted driving.  We need to lobby to get speed limits reduced in work zones with increased penalties for violations.    
NAPA Launches WatchForUs Campaign Launches to Address Distracted Driving
Despite the confidence in the economy, Basu advises to be aware of struggles that might lie ahead.
"The early months of 2019 are set to be good ones for the U.S. economy, however, there are looming threats to the economic outlook," he says. "Contractors should be aware that recessions often follow within two years of the peak in confidence. In 1999, the U.S. economy was booming.  That year, the economy expanded 4.8 percent.  Within two years, the nation was in recession after the dot-com bust of 2000.
"This is not to suggest that recession is necessarily coming in late-2019, 2020 or 2021.  This is merely to suggest that contractors should be wary and should remain vigilant with respect to cash flow management and balance sheet health during the year ahead.
"It is also conceivable that falling asset prices in 2019 and/or 2020 could trigger the next economic downturn shortly thereafter. But there is also the possibility that outcomes will turn out better than anticipated.  Should the federal government be able to structure a meaningful infrastructure deal, it could unleash even faster economic growth and the long-awaited surge in worker productivity."