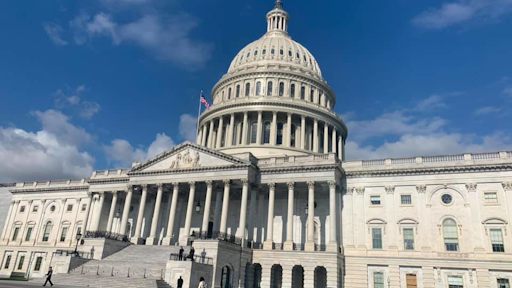 Jessica Lombardo
$3.9 trillion. That's how much current infrastructure gaps will cost the U.S. GDP by 2025. Not to mention the 2.5 million jobs due to lost productivity. Since raising the federal fuel tax is not on the radar, congressional transportation leaders keep asking themselves: How do we pay for infrastructure?
The House Budget Committee met recently to discuss infrastructure investment knowing that investing in America's infrastructure isn't just the smart thing to do, it's good for the economy.
"With each passing day, our nation's infrastructure becomes more inadequate for today's demands and increasingly dangerous for American families," House Budget Chairman John Yarmuth (D-KY) says. "If we, as a Congress, want to prepare our economy and our nation for a rapidly changing future, we must dramatically improve and modernize our infrastructure."
Yarmuth says if we fail to act on infrastructure, U.S. businesses will become less efficient, raising the cost of doing business and forcing those costs onto consumers. From 2016 to 2025, American households are expected to lose, on average, $3,400 in income every year due to infrastructure deficiencies. Despite all these costs, federal infrastructure spending has been on the decline and has failed to come anywhere close to meeting growing needs.
In his opening statement to attendees of the hearing on infrastructure Yarmuth claimed $1.9 trillion Congress spent on the tax law was "squandered" money did nothing to improve our nation's economy or prepare us for the future.
"If we had invested anywhere close to that amount in our nation's infrastructure instead, the impact would have be transformative," Yarmuth says. "That's because, in the short term, every $1 invested in improving our infrastructure systems boosts economic output by $1.50 or more, making it a powerful economic stimulus."
Investing for the Future
In the long term, he says, investing in core infrastructure like transportation, transit and utilities will boost economic productivity and increase economic growth by simplifying supply chains, lowering shipping costs and reducing roadway congestion. This growth will not only strengthen our nation's fiscal outlook, it will also spur increases in employment and wages for years to come. 
"Our nation's infrastructure bill is overdue, and it's already costing us our health, our safety and our economic potential" Yarmuth concluded. "These are investments that, at one point or another, we will have to make if we care about the well-being of our communities and want to remain competitive in the global marketplace. By investing now, we can modernize our infrastructure and incorporate new technologies and greater resilience into our plans. We can address sustainability and public health needs, while growing our economy and creating good jobs. This isn't a should do, it's a must do."
House Democratic leaders and President Donald Trump had sought to address infrastructure funding policy at the start of the year, while Senate leaders said they would wait for guidance from the president. Negotiations between Speaker Nancy Pelosi (D-Calif.) and Trump ended in May and the prospect of revisiting those talks seem unlikely after Pelosi announced the start of a formal impeachment inquiry of Trump on Sept. 24.
Congress has not raised the 24.4 cents-per-gallon diesel tax and 18.4 cents-per-gallon gas tax since 1993.