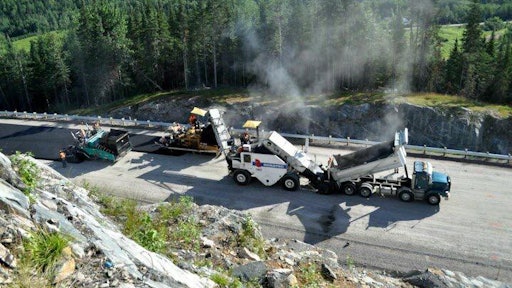 Whether you're new to the asphalt industry or a seasoned veteran, we all need a little information to do our jobs well once in a while. From best practices to changing regulations, asphalt contractors and mix producers stayed on top an ever-changing industry and followed these stories most in 2019:
Contractors performed a record $45.6 billion in transportation and transportation-related construction work in 2019, up 12 percent compared to the $40.8 billion put in place June through August 2018. Contractors in the asphalt paving industry were happy to share this story of their jobs well done. 
With no Federal gas tax increase in sight, 31 states have upped their gas tax prices since 2013 but it's still not enough. Today, states use over 54 different funding mechanisms in an attempt to pay for their crumbling infrastructure.
Standing on your feet all day, working with hot asphalt, is not an easy job. This back-breaking work isn't just hard on your body, it's tough on your feet too. Finding the right footwear can help ease your pain and make your day go a lot smoother. Here are the things you should look for when buying an asphalt boot and the ones contractors are suggesting work best for the job. 
Turnover in the construction industry doesn't just mean losing a body to do a job, it means losing a skilled worker. If you're working with perishable materials like asphalt and your roller operator doesn't show up, you're in big trouble. So what can you do to help keep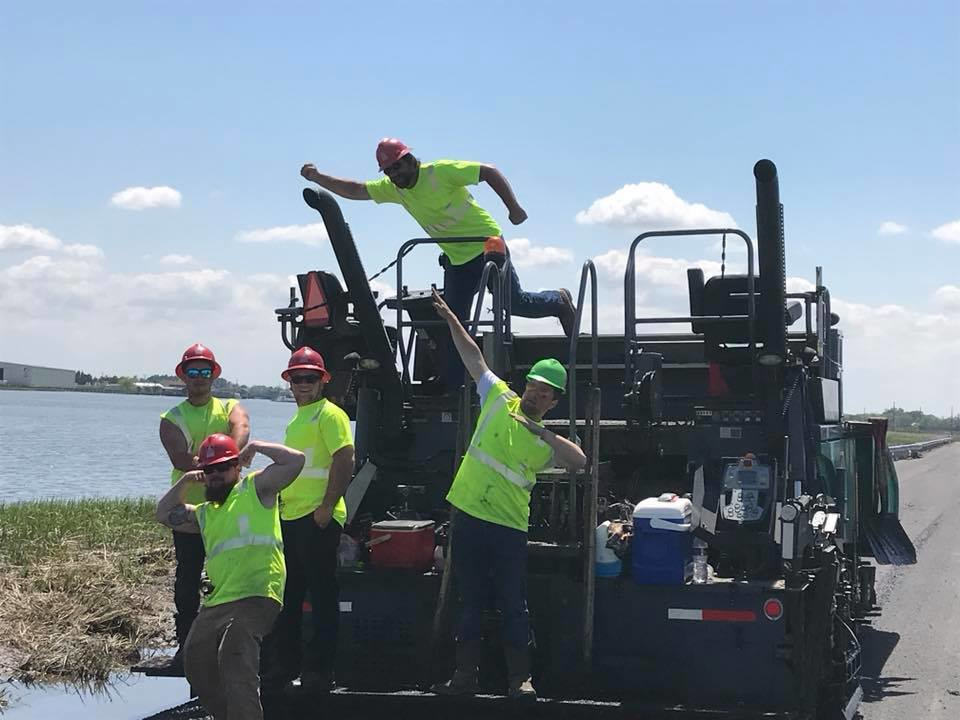 employee turnover from costing your business? We give asphalt contractors a few tips in this article.
It's reported that 84% of construction companies are unable to find enough laborers for the work they have in their pipeline. Women present a solution to the growing labor issue and we as an industry need to work together to encourage women to try these careers, not deter them with the usual stigmas.
As asphalt paving and pavement maintenance contractors, constructing speed bumps is a skill your crew should know and master. Contractors who read this article in 2019 have a good leg up on the best practices for successfully installing these safety devices.
Construction is back-breaking hard work and adding long, hot summer days makes your job even more difficult. Asphalt contractors used these five heat safety tips to help them stay safe while working in the heat. 
The Federal Motor Carrier Safety Administration's (FMCSA) proposed changes to the federal Hours of Service (HOS) rules, which govern how much time truck drivers and heavy construction equipment operators can spend on the road and asphalt contractors used this story to stay on top of the changing regulation. 
While the industry has shifted focus to how different mix designs can improve the life of a pavement, one thing remains constant: the level of compaction any asphalt mix receives directly impacts the quality and lifetime of that pavement. Asphalt contractors read this story for an average of 7 minutes in 2019, proving that you can never out grow the basics. 
"Can asphalt pavement be put down during colder weather?" It is a simple question, but the answer is complicated which is why this story was the number one most read piece of content from our asphalt channel. Asphalt contractors have to evaluate more than just the temperature registering on the thermometer hanging outside the office to decide whether it is too cold to pave.