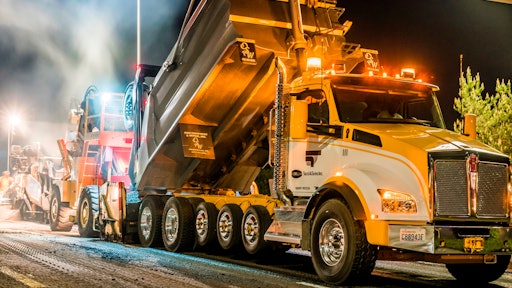 The Federal Motor Carrier Safety Administration's (FMCSA) proposed changes to the federal Hours of Service (HOS) rules, which govern how much time truck drivers and heavy construction equipment operators can spend on the road, received some proposed changes last week.  
Contractors have been concerned about the wholesale application of the HOS rule to the transportation construction industry for several reasons and changes in the proposal that are especially relevant to construction contractors include:
Increasing the current "short-haul" exemption from 12 to 14 hours and 100 to 150 air miles. This increases the applicability of the exemption which applies to many transportation construction drivers who are "short haul" drivers, meaning they do not drive long distances from their job site.
Allowing on-duty, non-driving activity to qualify for the 30-minute rest break.
Adjusting portions of the HOS rules dealing with adverse weather conditions and the use of sleeper berths.
The expansion of short haul exemption from 100 to 150 air miles as well as allowing non-driving activities to satisfy a 30-minute rest requirement properly acknowledge that transportation construction industry drivers are not long-haul operators who consistently spend many hours on the road in a given day. They are short-haul drivers who are typically traveling less than 20 miles one way. 
Many of the drivers in the industry spend substantial amounts of time off the road during the work day, loading and unloading materials or equipment. Others may be responsible for positioning a piece of mobile equipment at the beginning of the work day but may not be back behind the wheel until day's end, so that their daily drive time is actually minimal. Those drivers who transport construction materials may spend substantial time in a queue to pick up or drop off those products. 
Industry experts support a wholesale exemption for transportation construction drivers from the rule.
"Treating short-haul transportation construction industry drivers the same as long-haul commercial truckers defies common sense," the American Road & Transportation Builders Association (ARTBA) said in a statement. "Correcting this misapplication of federal requirements is the type of regulatory reform that all sides claim to support."
ARTBA believes the FMCSA proposal is a positive step towards increased flexibility while maintaining necessary safety standards.