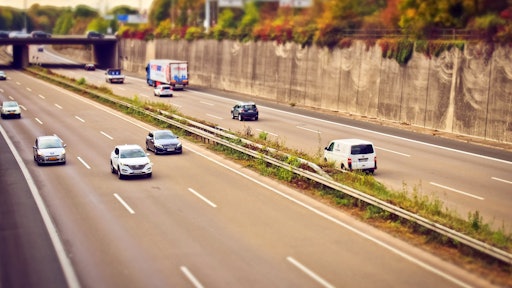 The Highway Trust Fund (HTF) distributes money around the country for road and other transportation projects and is financed by federal fuel taxes that haven't been raised in more than 20 years.
In a bipartisan letter to the House Ways and Means Committee on Monday, 250 House lawmakers – including 119 Republicans – urged the panel to come up with a long-term funding solution for the HTF when they pursue a major overhaul of the tax code this year.
They noted that all HTF revenue enhancements in the past 30 years have come as part of a larger deficit reduction or tax reform package.
"As the Committee on Ways and Means continues to work toward a much-need update of the U.S. tax code, you have an opportunity to fix the Highway Trust Fund," the lawmakers wrote. "If states are unable to rely on timely reimbursements from the HTF for performed work, projects will be halted, improvements to road safety and congestion relief will be jeopardized, and America's infrastructure will fall further behind the rest of the world" 
Read more from The Hill.