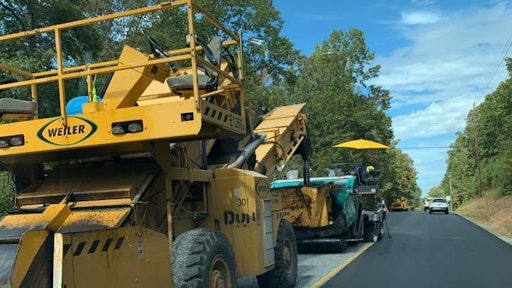 Since Trump began his presidency, he has expressed the need to speed up the permitting process for infrastructure projects. During his 2019 State of the Union address, Trump said any infrastructure plan that he would sign would also be paired with significant permit reform in an effort to reduce regulatory roadblocks and bring down the length of the construction approval process saying "America is a nation of builders. We built the Empire State Building in a year. Isn't a disgrace that it can now take 10 years to get a minor permit approved for the building of a simple road?"
This week, the White House has begun reviewing a plan to change the way it issues environmental permits for infrastructure projects.If the proposal is finalized, it could speed up National Environmental Policy Act (NEPA) reviews for roads, bridges, ports, pipelines, power lines, Internet trunks and water systems.
NEPA requires federal agencies to take a "hard look" at the environmental impacts of their decisions, including construction of infrastructure and environmentalists fear the proposal from the Council on Environmental Quality will dismantle the protections of the 1970 National Environmental Policy Act, the nation's first major environmental law. Already the administration has been ignoring NEPA in cases such as the southern border wall, which has been mostly exempted from NEPA requirements.
For now, however, the proposal from the White House Council on Environmental Quality is still at least several months from completion. CEQ sent its proposed changes to the Office of Management and Budget on Oct. 11.Once OMB has reviewed the proposal, it can be published as a notice of proposed rulemaking and put out for public comment.