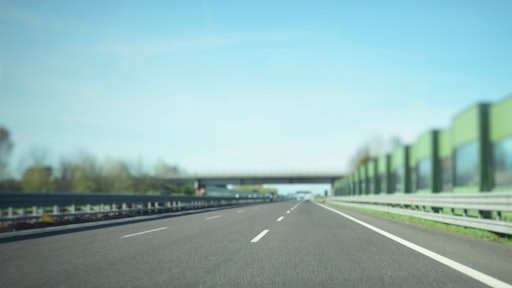 Heorhii Heorhiichuk/Pexels
Infrastructure talk is finally starting to heat up in Washington as members from both political parties have unveiled their roadmaps to infrastructure investment. 
Democrats in the House of Representatives has released their vision for a broad infrastructure package called "Moving Forward Framework."  The five-year, $760 billion initiative is scant on details, but lays out policy principles and funding levels for multiple programs.
The centerpiece and largest investment is the proposed $489 billion, five-year surface transportation bill. It was authored by House Transportation & Infrastructure (T&I) Committee Chairman Peter DeFazio (D-OR) and includes:
$319 billion for highway investments
$105 billion for public transportation improvements
$55 billion for rail investments
$10 billion for National Highway Traffic Safety Administration and Federal Motor Carrier Safety Administration programs
The initiative says the plan will create more than 10 million jobs, while reducing carbon pollution, dramatically improving safety and spurring economic activity. 
Separately, T&I Ranking Member Sam Graves (R-MO) and Subcommittee on Highways and Transit Ranking Member Rodney Davis (R-IL) outlined principles that Republican Members will focus on during this year's planned Committee development of a surface transportation reauthorization bill.
Principles for surface transportation reauthorization that Committee Republicans will focus on in the coming months include:
Addressing the long-term sustainability of the Highway Trust Fund – continuing the status quo and relying on the fuel taxes as the primary source of funding for the Highway Trust Fund is not a long-term solution to the Trust Fund's ongoing solvency issues.
Incorporating innovative developments in technology to improve our infrastructure – technological innovation has dramatic potential to increase transportation efficiency, improve safety and the environment, and create jobs. Our federal policies must better reflect this reality
Streamlining the project delivery process to maximize available funding – time is money, and reducing red tape in the project review and delivery process will yield better results for taxpayer investments in infrastructure and save money
Addressing the infrastructure needs of America's rural communities – 71% of U.S. public road lane-mileage is in rural America. Any increased investment in federal infrastructure funding must ensure that small and rural communities are getting a fair shake and are not being left behind in rebuilding our Nation's transportation network
Prioritizing core programs and functions of our existing federal surface transportation programs – fixing and improving the Nation's core system of highways and bridges, and facilitating interstate commerce and the movement of freight and people, are critical to the safety and efficiency of the surface transportation network and should not be jeopardized.
Ensuring state flexibility – Each state has its own unique and disparate infrastructure needs, and top-down mandates frequently fail to account for this natural disparity.  States, in partnership with their local partners, generally know best how to prioritize and address their individual needs.
"The T&I Committee has a history of bipartisanship and the proposals from Democrats and Republicans provide an important foundation for the chamber to deliver on the infrastructure vision both parties have articulated since the 2016 elections," American Roads & Transportation Builders Association (ARTBA) president and CEO Dave Bauer says. "All policymakers and stakeholders should be clear-eyed there will be no infrastructure initiative without equivalent passion and commitment devoted to paying for these needed investments. We urge infrastructure supporters and all relevant committees to work with the Ways & Means Committee to develop and support the robust revenue plan necessary to turn years of infrastructure visions into reality."
Whatever passes in the House will then have to be compromised with what emerges from the GOP-led Senate. The Senate Environment and Public Works Committee in July 2019 passed the highway portion of a new surface transportation bill. ARTBA believes a full surface transportation bill may come to the Senate floor for debate soon after the impeachment trial concludes.
The current surface transportation law, the FAST Act, expires on September 30, 2020.