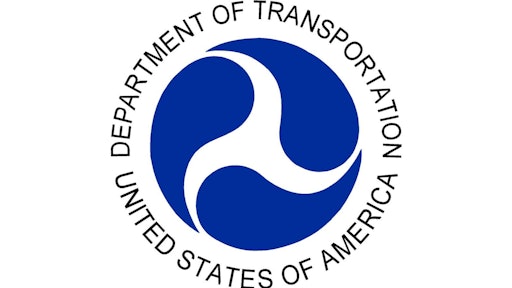 The U.S. Department of Transportation would see a $3.2 billion bump in discretionary spending under a 2022 budget proposal the White House unveiled Friday, with passenger rail and transit projects seeing the biggest boosts as President Joe Biden seeks to advance ambitious infrastructure investment goals.
Biden has proposed a $1.5-trillion budget framework for fiscal 2022 that would emphasize infrastructure, efforts to combat global warming and more spending for all federal departments and major agencies. The Biden administration's spending proposal includes $25.6 billion for the DOT — a 14% increase from the previous fiscal year's discretionary request — making it one of several federal departments that stand to see a potential infusion under the president's blueprint, according to documents released by the White House. 
Continuing a repeated Biden administration theme, the 58-page budget also has a focus on spending to address climate change. The framework says the overall proposal would lift climate-change spending, which would span nearly all agencies, by more than $14 billion from 2021 levels.
DOT Budget Increase Breakdown
Within the department, the budget outline highlights the Federal Transit Administration's Capital Investment Grant program, which would see its spending climb by 23%, to $2.5 billion. The program funds new rail and bus transit lines.
Retains BUILD grants for transportation infrastructure and would freeze its funding at this year's $1-billion level
Raise Amtrak spending by 35%, to $2.7 billion, but it did not specify how much of that would be for improvements to bridges, tunnels and other physical infrastructure.
US Environmental Protection Agency (EPA) budget would receive a 21% increase, about $2 billion, to $11.2 billion. That would include a $625-million lift for EPA water infrastructure programs, to a total of $3.6 billion.
Department of Housing and Urban Development, multi-purpose Community Development Block Grants would be in line for a $295-million hike, to $3.8 billion. The budget outline says grants would, among other things, provide incentives to modernize and rehabilitate "public infrastructure and facilities" in areas of "persistent poverty."