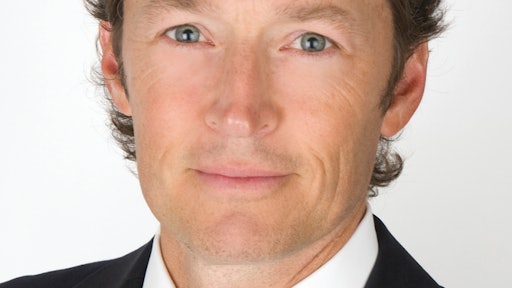 During CONEXPO-CON/AGG 2014, I had a chance to sit down with Steve Andrews, CEO of International Equipment Solutions (IES). Andrews provided a brief history behind the company's quick evolution into a leading attachment supplier for the construction and other industries, and outlined plans for the company's future growth.
Now you may not be familiar with the IES name, but you've likely heard of its attachment brands. IES is the parent company of Paladin, which markets Bradco, CP, FFC, Harley, JRB, McMillen and Sweepster attachments, and CustomWorks, which customizes equipment for specific applications. Other IES attachment brands include Genesis, Pengo and Jewell.
IES acquired Paladin in 2011 (along with Crenlo, a cab and enclosure supplier) from Dover Corp. when it chose to divest some of its non-core businesses. "We took what was non-core at Dover and made it core for IES," Andrews indicates. "We looked at the business, saw good brands and good customer relationships… We also saw an opportunity to grow core share in North America through investment in manufacturing and technology."
Building upon this strong product portfolio, IES has continued to broaden its reach with the addition of new products – through both organic growth and acquisitions – and extension into markets outside the U.S. In 2012, it acquired Canadian attachment supplier CWS Industries and Siac do Brasil, Ltda., a manufacturer of cab enclosures in Brazil.
"We're now leveraging the infrastructure in Brazil to move from a supporter to a fully integrated manufacturer in the Brazilian market," says Andrews. "We're now supplying manufacturers (OEMs) in that market."
From an attachment standpoint, Andrews believes the Brazilian market has crossed a threshold where it has become more economical to use an attachment than to pay for manual labor. "There is great opportunity for our light and heavy attachment lines," he states.
A Global Mission
Andrews also sees plenty of opportunity outside of the Americas. "In the years ahead, we will have a meaningful presence in all the key off-highway markets in the world – Indian, Russia, Europe, etc.," he predicts.
The charge to expand into other international markets is being led in part by customer demand. "Our OEM customers are encouraging us to follow them globally," says Andrews. "They're pulling us into global markets."
Movement into new territories will be achieved in much the same way IES developed in the U.S., with acquisitions playing a heavy role in gaining a foothold. "Acquisitions are an important part of our strategy," says Andrews. "We're looking both domestically and in key international markets."
Using acquisition as a strategy will enable IES to quickly achieve and maintain a meaningful presence in the local markets the company serves, with local manufacturing, distribution and sales and technical support. "We won't be successful without having those at the local level," Andrews indicates.
As the company continues to expand outside the Americas, Andrews foresees marketing attachments under the Paladin name, in most cases, rather than as its individual brands, which are less widely known outside the U.S. That said, there is no plan to consolidate the brands in North America.
"Our mission is about leveraging what we're doing in the U.S. market and becoming a global supplier," says Andrews. "We have the breadth and depth of product, and now we have the depth of end markets, as well."
Companies in this article