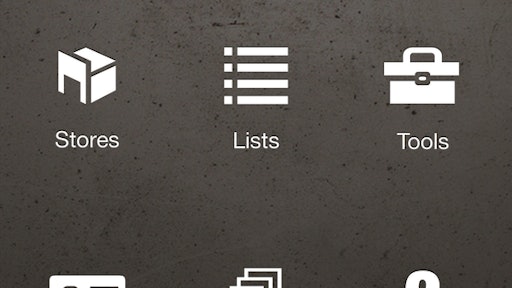 Mobile app: Home Depot Pro App
Developer: Home Depot
Cost: Free
Available on: Apple and Android
If you use Home Depot for products and materials on your construction projects, the Pro App is meant for you. Designed for professional contractors, the mobile app allows users the ability to check store inventory and order material through the app, which can be picked up in the store on the same day.
The app was developed after several focus groups, surveys and contractor ride-alongs, says Joe Martincavage, director of pro business for The Home Depot. Martincavage said contractors wanted a no frills app that could help them save time. Since the app was launched, it has received a 4+ star rating in both iTunes App Store and Google Play, Martincavage says. Plus, approximately 80 percent of orders through the App have been "buy online, pick up in store" - showing contractors are taking advantage of this time saving tool.
In addition, with a Pro registered account, users have access to Pro Xtra's business tools including e-receipts and purchase history. The app also features an assortment of tools that can be used on the jobsite including real-time weather updates and access to RedBeacon and other tools, services and programs offered by The Home Depot. RedBeacon is a free service that connects Home Depot customers to the right local Pro for a particular project need.
E-receipts is one of the top features of the app. The eReceipt feature offers quick returns through the Xtra account in the app, Martincavage says. Two other top features of the app include the ability to check in-store inventor as well as the buy in the app or online with free in-store pick up feature.
In addition to helping contractors save time, users of the app can also benefit from better accounting efficiency and accuracy, Martincavage says. EReceipts can be tracke dup to 24 months so contractors no longer have to save and track down paper receipts. The toools available through Pro Xtra is an added benefit for app users. These tools can help contractors build accurate and faster estimates as well as create professional marketing materials.
Home Depot Offers Contractor Perks with Its 'First for Pro' Services
App features:
Visibility into multiple store inventories
Ability to purchase products and/or build quick purchasing lists
Mobile view of Material Safety Data Sheets (MSDS)
View past in-store receipts and online purchases for your projects
Reorder materials from past purchases or jobs
Add additional receipts to your Pro Xtra account
Save favorite stores for quick access to inventory, store map, and directions
Scan bar codes for fast and accurate ordering
Find products' aisle and bay location
View specific product inventory at your local Home Depot
Find a Home Depot with available tool and truck rental
Direct connection to local Pro Desks for real-time support and customer service
Interactive help function to help navigate and maximize the app
Companies in this article