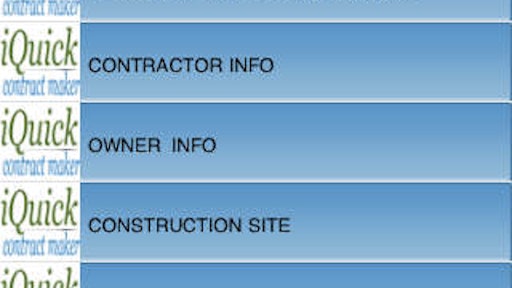 Mobile app: iQuick Contract Maker
Developer: iQuick Tools
Cost: $2.99
Available on: Apple
With iQuick Contract Maker, users can create customized legal contracts. The mobile app has pre-written information allowing the user to create a full and thorough contract quickly. All phrases of the contract are included, and the user can pick and choose what section her or she wants to include in the contract being created.
Once a contract is created, it can be sent by email to customers right away.