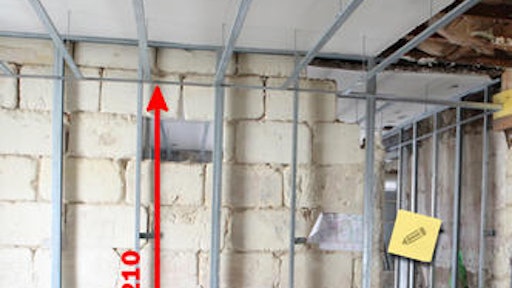 Mobile app: Bosch Toolbox
Developer:  Robert Bosch GmbH
Cost: Free
Available on: Apple and Android devices
Have a toolbox within your phone! That's what the Bosch Toolbox mobile app is designed for. The app features a collection of digital tools for building documentation, site measure, unit conversion and more.
Video: Bosch Toolbox Professional Mobile App Tutorial
With the building documentation features, users can enter project documentation while on the construction site. With integrated media documentation users can include pictures, videos and voice recordings.
With the site measuring camera, app users can input measured values directly into a picture marking specifics such as connections and ventilation. Voice recordings, text and video can also be included as side notes to the images.
Video: How to Measure With the Bosch Toolbox Mobile App

The Toolbox mobile app has many more features including torch, product catalog, dealer locator by GPS and contact details for Bosch Professional.
App features:
Employees have the ability to administer their timesheet digitally or to record the progress of the project
Manage info for a large number of jobs simultaneously
Export function of the documents as PDF and TXT files
Keep track of project progress
Send site measurements via email
Unit converter includes more than 50 relevant units
Dust Fighter game – evade hazardous obstacles and saw your way to a high score – during non-working hours, of course
Arrange the tiles within the Bosch Toolbox in any order - position your favorite functions at the top
LED flashlight
Browse the Bosch mobile site within the app