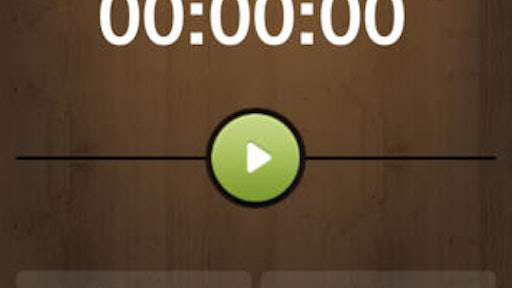 Mobile app: Nutcache Timelogger
Developer: Dynacom Technologies Inc.
Cost: Free with Nutcache active account
Available on: Apple devices
Nutcache is a time tracking mobile app that tracks and automatically records time spent on projects and business tasks.
The time tracking mobile app uses a timer to record minutes worked on a project and then syncs with a user's active Nutcache account in the cloud.
Nutcache is available in a free version or upgrade to the Pro version for $14 per month or the Enterprise version for $250 per month.
App features:
Link time to any active projects and/or invoices onlineNut
Runs and records time in the background even when phone is turned off
Pause/resume timer as needed
Add notes to time entries
Opt to bill or not bill a selected project
View hours worked and activity in the last 30 days
Show a calendar view (day/week/month) with hours filtered by project or by employee
Associate hours worked on a project for an employee and services
Available in eight languages (English, French, German, Russian, Spanis, Portuguese, Italian and Polish