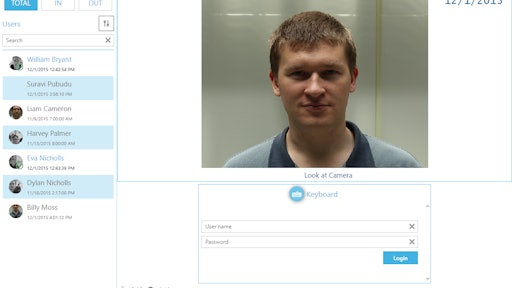 Mobile app: NCheck Bio Attendance 3.0
Developer: Neurotechnology
Cost: Free for existing NCheck customers
Available on: Android and PC devices
NCheck Bio Attendance 3.0 enables mobile or on-site time and attendance logging using fingerprint or face biometrics with GPS and offline/online sync.
Available for Android mobile devices and Windows PCs, the app provides secure and fast time and attendance tracking without requiring employees to carry RFID tokens or remember PIN numbers or passwords.
"This major update to NCheck offers more flexibility than many other biometric time-attendance solutions in the market because it is not tied to any particular scanner hardware," said Vaidas Didvalis, NCheck project manager for Neurotechnology. "Easy integration with other systems can be done using the flexible reporting tools and data export capabilities."
The app's GPS logging capabilities track a user's geographical location at each check in and check out as well as tracks how many hours remote employees spend in different places.
All installations of NCheck Bio Attendance can be connected to work as a single system, enabling the use of multiple check-in points or attendance kiosks.
App features:
Fingerprint and face biometrics protect against errors or user fraud
Group reporting enables companies to manage users in defined groups instead of as individuals
Records time and attendance information while offline then automatically syncs data with NCheck server when a network connection is available
Review attendance data with web browser interface
Shift support and attendance planning create reports according to defined shift times and pre-defined attendance plans
Uses basic PC webcams, devices' built-in cameras or with 50 different fingerprint scanner models
Generate printable reports and export data to XLS, PDF and CSV formats
Custom application modifications on request