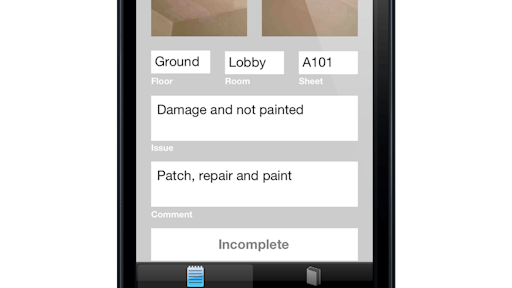 Mobile app: PunchLists
Developer: Smartools LLC
Cost: $9.99
Available on: Apple devices
The PunchLists mobile app lets individuals create a punch list on an iPhone or iPod Touch by taking photos and notes within the app. With just the press of a button the mobile app generates an organized and pre-formatted PDF list that can be emailed to the project team.
An individual can document and share punch list items including construction defects, finishing issues or incomplete work. The client can also use PunchList to take photos and notes to create a scope of work for the contractor.
When a contractor returns to the jobsite he or she can confirm the status of punch list items and then mark it as complete or incomplete before issuing a revised punch list.