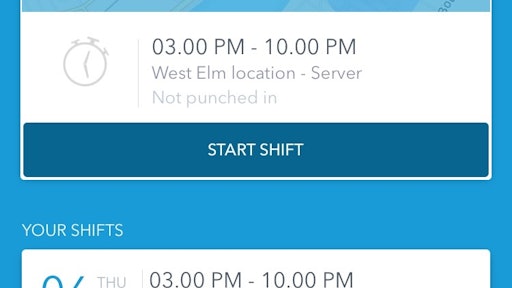 Mobile app: Planday Employee Scheduling
Developer: Planday A/S
Cost: Monthly cost based on number of employees
Available on: Apple and Android devices
Easily manage employee schedules, human resources, time clocking and team communication with the Planday Employee Scheduling mobile app.
Planday users can create, update, share and edit shifts via real-time schedule through the app or web browser.
According to developer Planday A/S, Planday users reduce admin time for managers by 75% compared to the old paper and pencil or spreadsheet methods.
What else can you do with the Planday app? Users can quickly create an employee calendar that everyone can instantly see. The app automatically sends managers compliance warnings, payroll forecasts and employee availability, so when you want to create a schedule all you have to do is drag and drop shifts into place.
Planday can also be integrated with your time clock to track when staff is clocking in and out. Employees can clock in from any device, but managers have control over where employees are allowed to clock-in from and how early they can clock-in before a shift. Managers can also manually edit hours. Timesheets can then be exported.
Planday also serves as an employee management hub, so managers can see an employee's work history, timesheets and payroll information all in one place, giving you more insight into where there's room for improvement.
In addition, the Planday Employee Scheduling mobile app provides users with an overview of expected revenue, payroll costs and business performance.
App features:
Add new employees and manage employee information
Manage vacation, holidays, sick and overtime pay
Communicate with employees via in-app messaging, text messaging or email
Send emails or messages to employee groups or locations
Send updates to all employees when they clock-in
Employees can set availability, shift swap and trade shifts – with manager approval
Search for open shifts
Cost tracking and payroll export