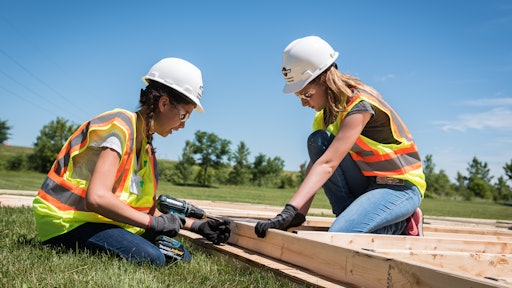 In 2016 Miron Construction Co., Inc. held its first Build Like a Girl event. The inaugural event invited 30 girls grades 7th through 10th to learn about careers in construction and opportunities for women in the construction industry.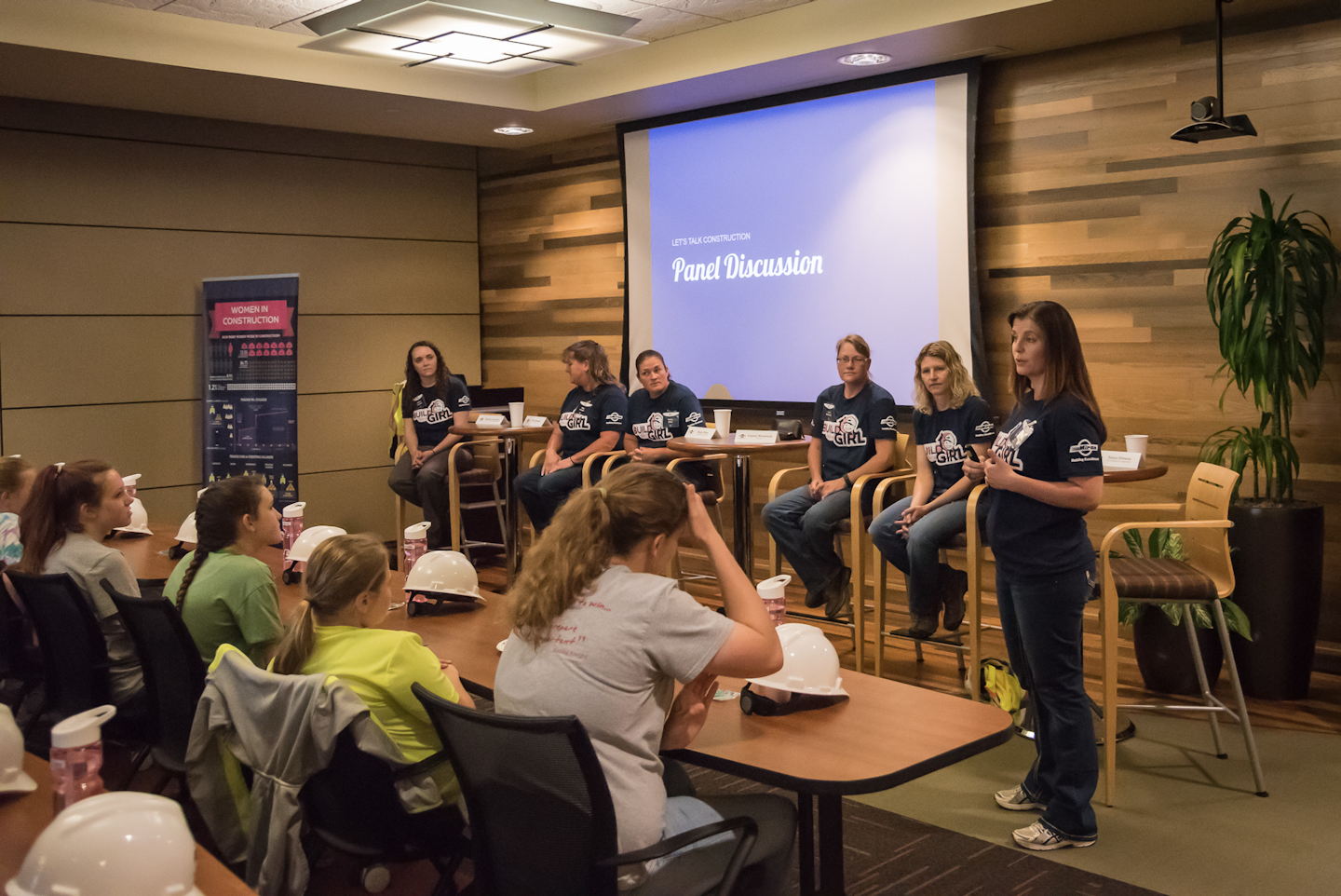 Miron's Build Like a Girl event featured female industry professionals who shared their experiences and their knowledge with the young female participants.On June 23, 2017, Miron held its second Build Like a Girl event. This year's event also involved 30 participants who had a chance to not only learn about opportunities for women in construction but also get some hands-on experiences. Some of this year's participants were returning attendees from the first Build Like a Girl event in 2016 and returned because they enjoyed the event so much.
The young participants started their day at Miron's Neenah, WI, headquarters where they listened to women in the construction field talk about their professional experiences, toured an active jobsite and heard about industry topics including typical wages, apprenticeship opportunities and safety.
"We made a few modifications to the hands-on activities and visited a different active jobsite this year, but other than that the event was very similar to the first," said Dave Walsh, Miron's Vice President, Human Resources.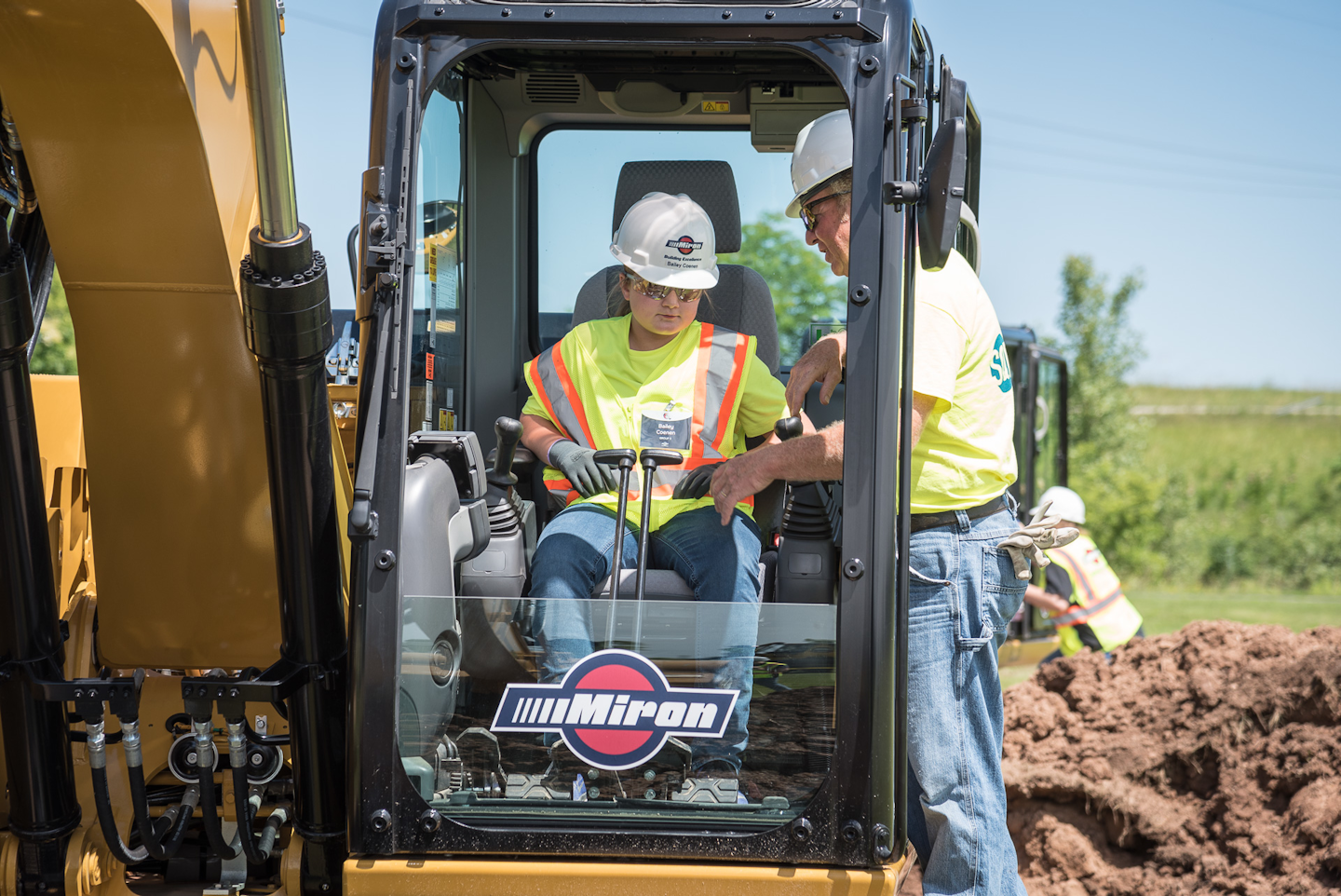 All participants of Miron's event had the opportunity to operate heavy equipment, a crane and a boom lift.

"One thing that is critical in this effort is for the girls to see female professionals in the field. This year we made a concerted effort to have female presenters, female mentors and female group leaders. Females took the lead and ran the show," Walsh said.
One of the female professionals who took part in both Build Like a Girl events was Rebecca White, a union carpenter who has worked with Miron for the past nine years. White lent her expertise throughout the event answering participants' questions, explaining her work as a carpenter, attending the jobsite tour and showing attendees her daily tools.
"I feel that it is very important that the girls actually see and hear from other females who work in the field," White said. "If I can share my experiences or answer questions for the girls and it gives any of them the extra boost in the right direction it is well worth it. I think it's great to show the girls that other females are making a great living by working in the construction field."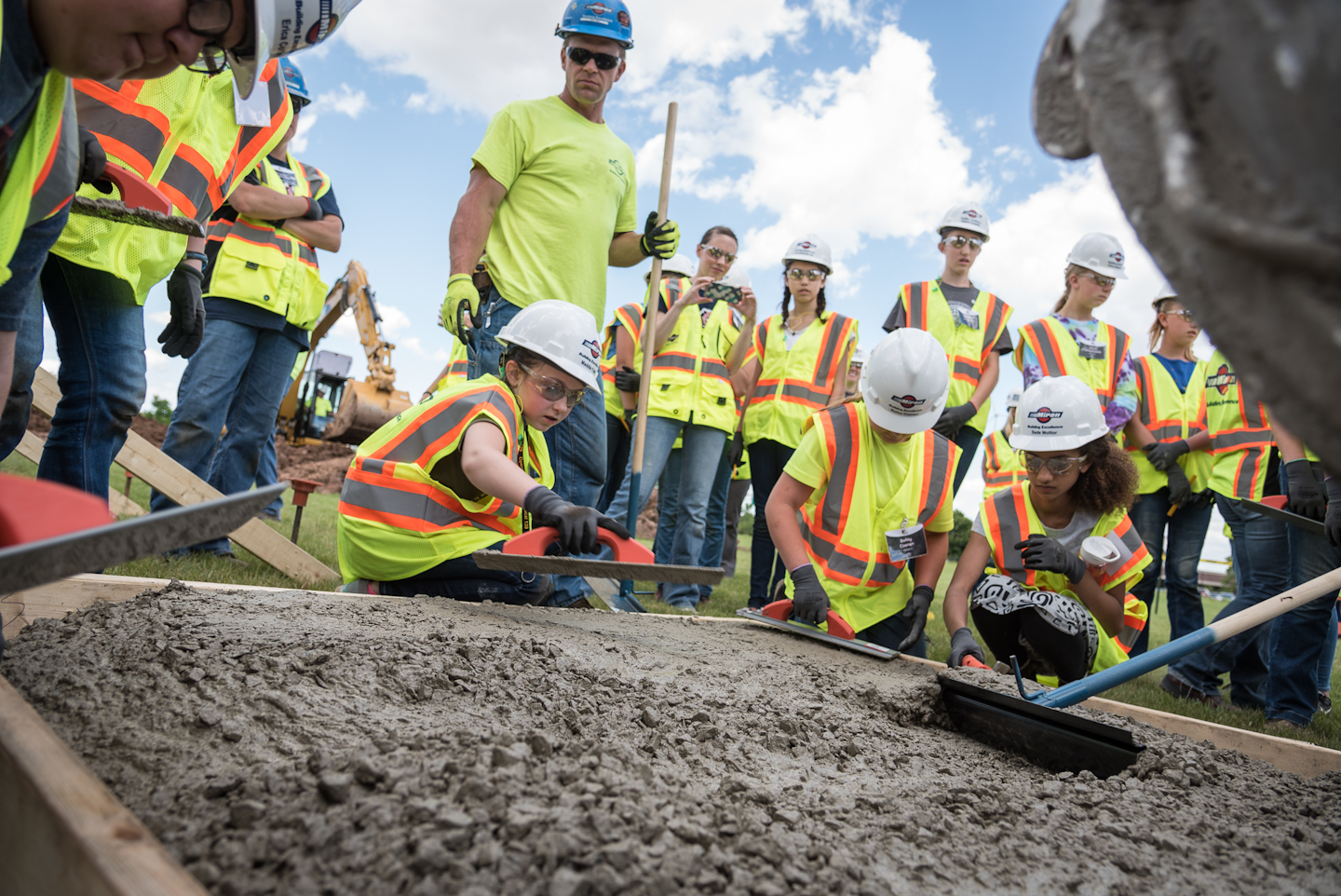 At Miron's 2017 Build Like a Girl event, participants experienced different stations of a jobsite including pouring and finishing a concrete slab.The afternoon was more hands on for the participants. Miron tradespeople walked the participants through stations at a temporary jobsite including concrete, carpentry, masonry and equipment operation. Participants had the chance to operate a crane and a boom lift as well as pour and finish a concrete slab.
With its Build Like a Girl event, Miron hopes to "bulldoze" the stereotype that women don't belong in the construction industry.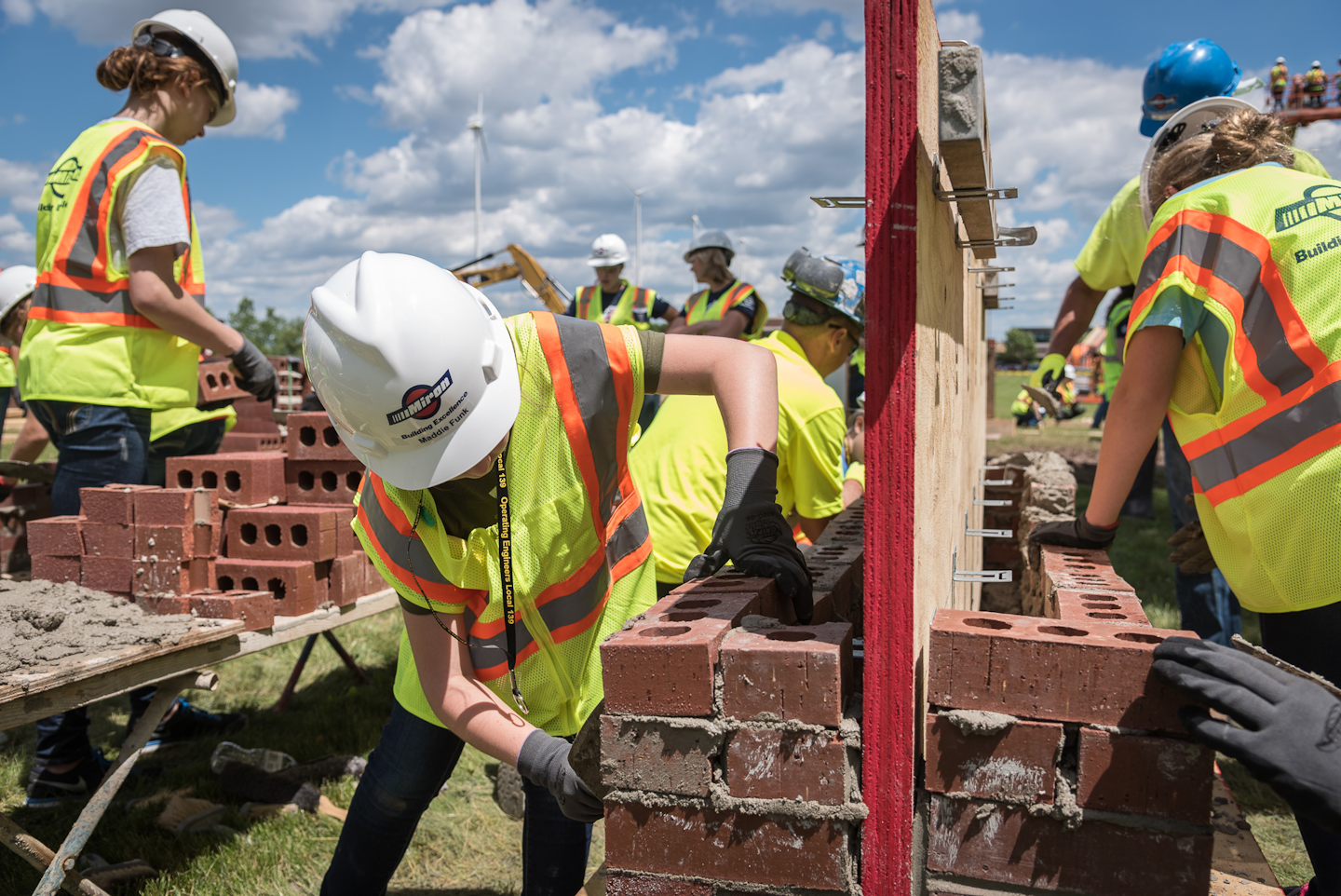 Masonry skills was one of the hands-on stations Miron offered its young female participants of its Build Like a Girl event.

"This event is so well received from all angles. We received very positive feedback from the girls who attended. The craftspeople who helped teach the girls also enjoyed the energy and enthusiasm of the attendees," Walsh said.
"I participated in last year's event and really enjoyed sharing my experiences with the girls. I was happy that the planning committee for this year's event asked me to participate again this year," White added. "I felt the event was a great success, and I am honored to work for a company that puts extra effort into the community."
"We hope this will become an annual event for Miron," Walsh said. "The girls seem excited to learn about construction, and to have them consider joining the professional trades is a win for our industry as a whole and for Miron as a growing company.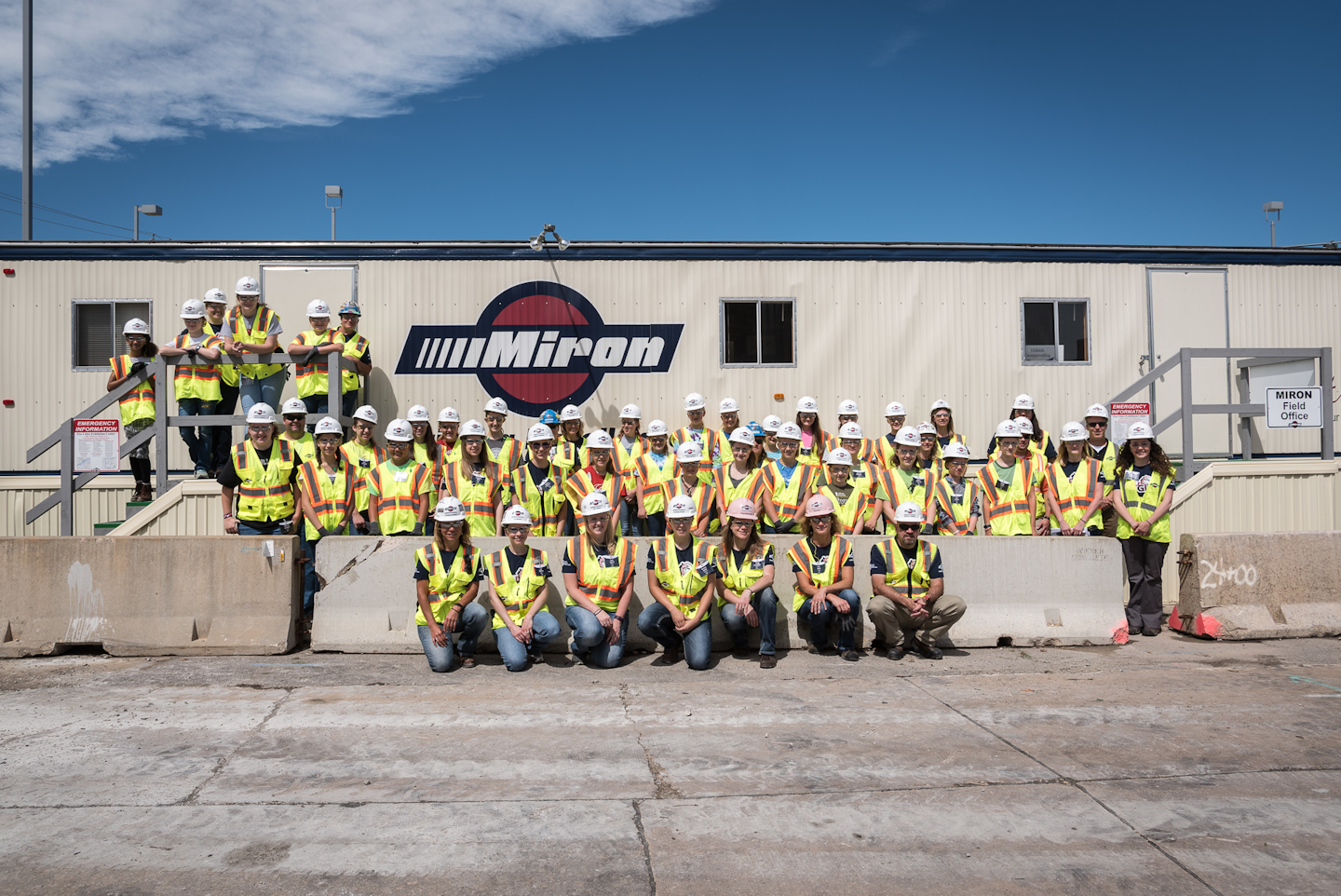 Miron's 2017 Build Like a Girl event was well attended with 30 7th through 10th grade girls participating.