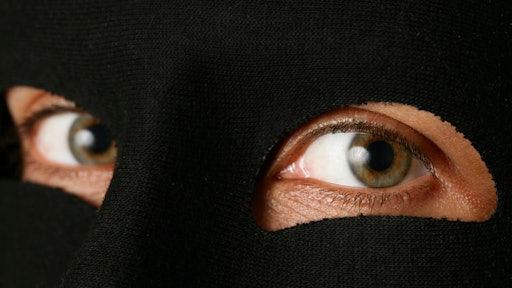 Being a victim of employee theft is never a situation anyone wishes to be in. Being informed of your options ensures you have the best chance to recover losses, and prevent theft from happening again.
One of the biggest forms of first party theft in the construction industry happens when an employee returns excess tools or materials they have purchased and then uses the in-store credit for their own purposes. For example, when an employee buys too many fittings, returns the fittings and uses the in-store credit in lieu of charges being placed back on the company card.
Various online articles explain how to prepare against this and other types of theft in construction, but few articles are available which explain your options on how to recover a loss once theft has occurred. Construction professionals can combat theft and recover their losses using the following methods.
#1: Contact an attorney to understand your unique options
Contacting an attorney will provide you with the best, most up-to-date information. They should be your first call, unless you have a Fidelity Bond or Employee Dishonesty policy, in which case you should contact your insurance company right away. (More on this in point #3.)
If you do not have an attorney you regularly work with, it's okay. Some attorneys offer free phone consultations. Try reaching out to local attorneys in your area and asking if they would consult with you over the phone. Attorneys can be a valuable resource in determining if involving law enforcement — at this exact moment — would be beneficial or harmful.
An attorney will also have insight into when a lawsuit can be filed. California, for example, permits victims of employee theft to immediately file a lawsuit against the thief and instantly freeze his or her assets. By contacting a local attorney, you ensure you are getting the most accurate information based on your location and your area's jurisdiction.
#2: Make a claim against your Fidelity Bond/theft policy
Your general liability insurance protects against claims such as bodily injury and property damage, but did know that you could have a separate policy to protect against employee theft?
Fidelity Bonds, also known as Employee Dishonesty Bonds, are policies that protect against financial loss due to employee theft. Depending on what type of Fidelity Bond you get it can cover:
Your business from theft by your employees

—

useful for all businesses

Your clients from theft by your employees

—

useful if you/your employees are entering the homes or property of your clients, for example, in the case of home improvement contractors, home repair contractors, etc.

Your business from theft by your employees and your clients from theft by your employees
Your Business Owners Policy (BOP) might contain a small amount of Fidelity or Crime Coverage. Check with your local agent to confirm.
If you have a Fidelity Bond and you are the victim of theft, you can make a claim against your bond. If the claim is determined to be valid by the surety company, you would be financially compensated for the amount that the employee stole.
Before the claim is determined valid, the surety company would make sure the loss is covered under your policy, and that you have filed the claim within the proper period. For example, some policies include a conviction clause which means the alleged thief would need to be convicted before a claim would pay out. This is another great reason to connect with your agent to review and ensure what type of theft coverage you have.
Fidelity Bonds are generally very inexpensive for the coverage they provide. The application process is easy and the cost is closely tied to the number of employees that you have. If you have been the victim of employee theft and you do not have a Fidelity Bond, now might be the time to consider getting one.
#3: File a civil lawsuit
If you cannot recover your loss through an attorney or filing a claim on your fidelity policy, you could consider a civil suit through the criminal justice system.
If the theft is small, you could try pursuing action in small claims court. If the theft is large, though, the decision will ultimately be yours to decide: is litigation worth the recovery?
Regardless of what course of action you plan to take, be sure to follow some basic guidelines:
Do gather evidence of the theft
Evidence includes:
Surveillance tapes

Phone conversations

Statements from other employees

And more
You can learn about various types of evidence here.
If you terminate the employee, be careful
If you feel like you have enough evidence and/or you have finished the investigation, consider terminating the employee. Be sure you terminate the employee in a method which follows your company policy to ensure the employee cannot come back later and make a claim against your business.
Be aware that once you've let your employee go, the work is not done yet. BFS Capital provides a strong list of things you can do after terminating an employee to ensure the situation does not go from bad to worse.
Do not dock the employee's pay check
While tempting, you should not dock anything from an employee's final paycheck. Many states restrict your ability to do this.
Do not discuss the situation with other employees or other individuals
Do not destroy evidence. While it might be tempting to rid yourself of the situation, hang onto the evidence. Follow the best practice of any business: keep things longer than you feel you might need to.
Crystal Ignatowski is a Marketing Content Developer for Surety Solutions, a nationwide surety bond producer. Ignatowski has written various articles for the industry. Her work has been featured in Independent Agent magazine, Hubspot and more