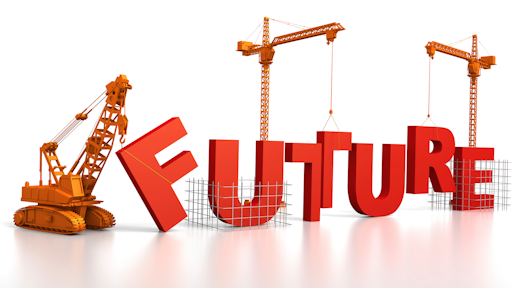 iStock/Getty Images
The United States Gypsum (USG) Corporation in compliance with the United States Chamber of Commerce has released its Commercial Construction Index (CCI) for the third quarter of 2019. The report shows promise as the Index score rose from 74 in Q2 2019 to 77 in Q3. The third quarter was the most successful in CCI history, with 77 being the highest number recorded since the first report in 2017.   
The three drivers that make up the Index include revenue, confidence and backlog work. All areas reported either growth or stagnation at an ideal level in the third quarter of 2019.   
Revenue experienced the highest growth with an increase of six points, from 66 to 72, after an entire year of negative results and no growth. Confidence in new business grew by two points over the past quarter from 74 to 76, showing that contractors "expect the near-term construction market to remain strong." Backlog work, or work that construction companies have yet to begin, remains strong after achieving an "ideal level" of 82 during the last quarter.   
Severe weather delays projects
The Q3 report found that many contractors are unprepared for poor weather conditions and have had to delay projects due to severe weather. Because of this, some have looked into making companies more resilient, as well as building structures that can stand up to severe conditions.   
Read next: How Changing Climate is Changing the Construction Industry  
Overall, building owners are the largest advocators for resiliency while contractors themselves have shown little interest in improving the standards. Around 50% of all trade and general contractors find the current resiliency codes to be necessary but only mildly effective, and a very small percentage of around 25% find them to be highly effective.  
Interest overall in the resiliency of projects is expected to increase due to general contractors' goals of increasing work from current clients.   
Skilled labor shortage will continue to hinder construction
Contractors continue to worry about the growing complexity of finding skilled laborers, especially since two-thirds of contractors expect to hire on more people in the next six months to combat the workload.  
Additionally, one-third of contractors predict that hiring of workers will continue to get harder as fewer people are highly trained, especially in the trades.   
The inability to find people who are highly skilled has already begun to impact work schedule, time management and bid prices for projects due to the increasing cost of hiring these skilled people.  
Additionally, due to the current tariffs on steel and aluminum, contractors also worry about the price increase of these materials even after hiring someone skilled. Contractors predict higher costs and a high impact on their business overall, due to the shortage and hiring crisis.  
Read next: U.S. Imposes Tariffs on Heavy Equipment from Europe  
Contractors optimistic about financing
Contractors have hope for project financing in the near future with very few reporting concerns that accessing money for a job will get more difficult. However, because of the increase in backlog work and expected rise in revenue, many are predicting that a large portion of the money accessed through financing could go towards investments in tools and equipment instead.   
 Additionally, this is the first quarter that these numbers have reached beyond 50% since the fourth quarter of 2018. The idea of higher tool investments per business and increased labor projection is generally consistent with the overall positive outlook for the market over the next 12 months.   
Confidence is high despite concerns
In general, despite concerns in certain areas like the hiring of skilled workers, cost and the production of materials due to international concerns, the confidence level for contractors remains high with 58% of those surveyed holding a positive outlook for their business over the next 12 months.  
Fifty-eight percent ranks in as the highest percentage of respondents to report a positive outlook within the last four quarters of the CCI report.