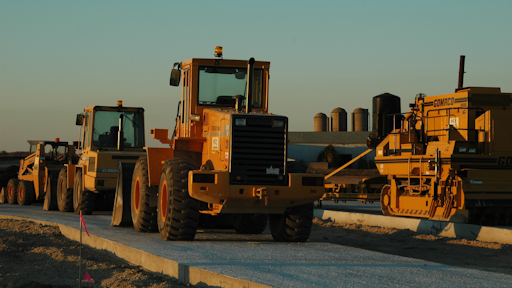 Ninety percent of you probably don't recognize the song "Back in the Saddle Again" performed by the singing cowboy Gene Autry. Those were the good old days! Look it up. You may like it.
I thought the title apropos because many of you have been hanging around the barn waiting to get back into the "saddle" to earn both your livelihood and that of your workforce.
So, on your mark, get set…
You thought I was going to say "go," didn't you?  Under normal conditions I would, but being in both a pandemic and a recession tells me you do not want to jump into business again fully without some careful planning.
First, I suggest you meet up with your lawyer, insurance person and accountant to determine the lay of the land in terms of unfamiliar risks. After all, who wants to recover from the recession and then put themselves out of business because they were not prepared to deal with the new reality, right?
Protect the Business in a Changed Legal Environment
Currently, I believe there are two assets to take care of – one is you personally and the other is your company. Let's face it, the legal environment is quite different from what it was previously. Don't believe me? Ask your attorney.
You want to work with the proper legal firm and you want to reduce personal risk to a minimum. You need to be certain that:
all compliance issues are current,
you are in good standing to deal in the state(s) in which you work,
all contracts and agreements are current,
there are Board minutes to support management decisions
and that no loopholes exist where a claimant can get at you personally.
On the personal side (which we don't have space to get into here), you want to keep your company business separate from your personal business. Enough said for now.
Incoming contracts will require a careful review. Expect the terms and conditions you normally see in a contract to change to put more risk on your company. More negotiating than usual will be the norm for quite some time, maybe even years.
Pay careful attention to the rental contracts you sign. They will have new sections that do not allow you to back out of the contract because of the pandemic or related quarantines. James Waite, a corporate attorney experienced in the equipment and rental industries, recently wrote an article for the American Rental Association in which he cited at least 10 changes to a rental contract that contractors would not be happy about. Right now, I would ask either Waite or your own lawyer to prepare a master rental agreement you can use when renting equipment. At least you will know what is in it.
To finish up the legal preparation, consider a written plan to bring former or new employees back on the job. Your lawyer, bank, industry association or insurance company should provide an outline of what you need to tell employees you have done toward the goal of keeping all employees healthy and safe and assure them that it is being properly managed and will be explained to them in detail.
This is an issue that relates to both you and your company, so make the effort, document it and manage it. Not doing so could find you at risk personally if that loophole I mentioned earlier exists.
Have A Plan and Projections
Next, we must deal with your accountant and bank to ensure your initial reopening plans will have the required working capital available to complete the contracted work. Take it slow and think of one thing – cash flow. That is all that counts at this stage of the game, because without cash flow, you will return to the barn, this time without your horse.
Work up two or three sets of projections using the best- and worst-case scenarios and something in the middle and see how they work out. You will be glad you prepared these, because if you find yourself in the worst-case scenario, you will know what expense load you must carry at that revenue level and make the necessary adjustments to generate a profit.
Discuss your plans with your banker to show them you know what you're doing and would deserve some help if needed. Your banker can also help you investigate the other contractors on the job who may wind up paying you. If they are poorly managed and have a bad credit rating, you may have to take steps to ensure timely payments.
On the supply chain side, there may be good news, especially if suppliers have excess inventory. In my mind, this is a buyer's market. But I would think twice before increasing fixed costs, because someone is giving away a piece of equipment you could use. Rent until we are out of this dilemma. Remember, cash is king.
CARES Act Precautions
For those of you who took advantage of the CARES Act and its PPP program, be incredibly careful and make sure you know what you are doing. The program gave you the money with minimum audit and review because they will do that when you ask for loan forgiveness. If you received a loan, account for it separately and monitor the eligible expenditures you paid out.
By the way, the forgiven amount of the loan is taxable. They kind of forgot to mention that.
The first certification you had to sign off on for the PPP money attests that you really needed the funds to maintain your staffing and keep the business going. For a lot of participants that will be a problem. To avoid this issue, I would prepare a written analysis as to why you needed the funds. It's best to be prepared because that 80 days will run out fast.
To sum up, be careful. I did not spend much time on insurance, but you may want to discuss coverage you have now and what you can expect in terms of claims that are currently not covered.
Do your homework.
Think cash is king.
Know who you are doing business with.
Cover your personnel butt.
Prepare a plan to keep employees safe.
Avoid a fight with the Small Business Administration.
Having a plan will get you singing a slightly different tune: "On the grow again... makin' money with my friends..."
Garry Bartecki is the managing member of GB Financial Services LLP and a consultant to the Associated Equipment Distributors. He can be reached at (708) 347-9109 or gbartecki@comcast.net.