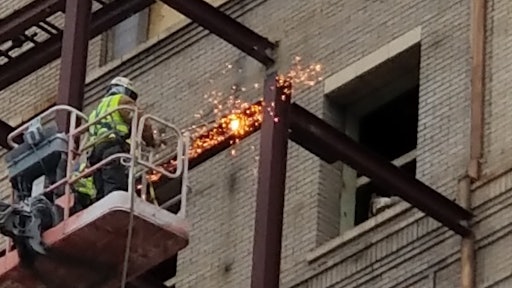 National Demolition Association
—Information from this article was first published in Demolition Magazine and is being reused with permission from the National Demolition Association.
By Alexa Schlosser
Chicago's Cook County Hospital was known for many things — it was the first blood bank, trauma center and burn unit in the country; it provided free health care to the poor; and the TV show "ER" was filmed there — but for the past 16 years while it stood vacant, it was mostly known as an eyesore. 
Those 16 years of vacancy were not kind to the 103-year-old hospital. The city disconnected the water and electric from the street to the building, leaving it susceptible to the cold of winter, frozen and broken pipes, and the summer heat. The building fell victim to squatters and scrapers for many years, which left the building stripped of copper and anything of value. Also during this period, because there were no sump pumps running, the basement flooded.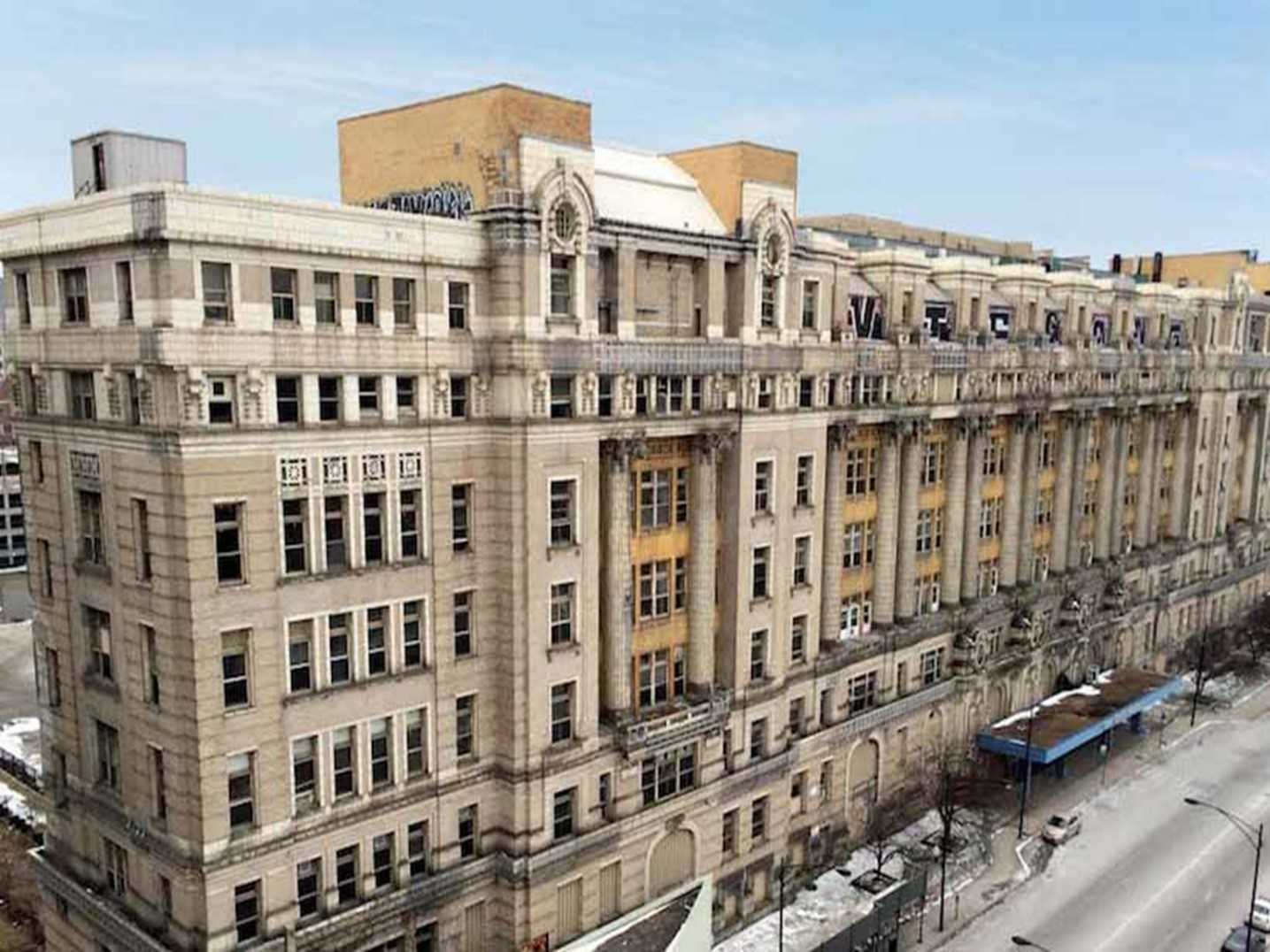 Cook County Hospital in Chicago.National Demolition AssociationNational Demolition Association (NDA) member Kinsale Contracting Group was contracted to perform asbestos, lead mitigation of all lead surfaces to make way for reconstruction, and select demolition of the dilapidated hospital.
Challenges of working off the grid

Kinsale knew the job presented unique challenges. For one, because the city had disconnected the building from the grid, it lacked any utilities. As Kinsale's Safety Director Dave Sode puts it, "We basically had to have an island mentality." In other words, they lacked proper resources and had to make do with what they could. In the planning stage, Kinsale had to know the exact specifications and power requirements of its equipment so the crew could calculate how many watts or kilowatts of power they needed from generators.
"We also had to plan on how many feet the power needed to travel in an eight-story building," Sode says. "We ended up needing multiple generators for the project. We also had to provide water for our task and decontamination, so water storage and pumping all played a part."
Another challenge was the lack of working elevators. They were flooded, and most of the gear had been scrapped over the years. "The elevators would not be put back into service, so we needed to make a plan to remove the debris from the project," Sode says. "We ended up utilizing a crane to haul out debris from the building."
The schedule was a priority, and the best practices used to accomplish the schedule were reviewed before the start of the project. This was accomplished by having all trades and key players at the scope review and having safety involved at the start.
Demolition and remediation efforts

Kinsale has extensive experience as a demolition and environmental remediation company, and its vast workforce of cross-trained workers are able perform both asbestos abatement and lead mitigation while simultaneously performing select demolition. "Kinsale being a demolition and environmental contractor under one roof allowed the project the ability to proceed without any stop-and-start delays between environmental and demolition tasks," Sode says.
The Cook County Hospital project included "removing hazards associated with compromised ceilings and fixtures; mechanical, electrical and plumbing (MEP); and walls that were falling and/or crumbling. It also included demolition of MEP in the basement mechanical rooms, where we utilized torch-cutting operations. Some structural component demolition was performed throughout the building at times as needed," Sode says.
Above all, the biggest challenges were the environmental hazards and building conditions. It was essential for the building to be made safe before any trades could enter.
In the planning phase, Kinsale reviewed past work plans, and safe practices and procedures from similar projects. They also reviewed other projects performed by competitors reviewing their past issues and successes.
"One project that came to mind was the Old Post Office project," Sode says. "The project had some environmental issues, including lead contamination involving workers and several OSHA violations. This could have been avoided by training and follow through of the procedures and protocols of environmental hazards. We can do better as an industry, and we will do better as an industry."
Kinsale worked with Camplin Environmental for monitoring and clearances. Lead paint debris was tested and cleared to be disposed of at the local landfill as demolition debris verses special waste. The ACM went out as special waste. This provided a substantial savings to the project owner.
Camplin Environmental also performed weekly testing of the break room and offices to verify no exposure to contamination. The lead mitigation areas were put under negative air contaminants so other trades could perform their work outside of the containment area to keep pace with the schedule of the project.
"The lead hazard was addressed by training all contractors and subcontractors on lead awareness and proper hygiene practices," Sode says. "This involved decontamination and hand-wash stations with de-lead soap, and a boot wash area. The training also pertained to office trailers and break room monitoring and cleaning practices. We see it at times in our industry where contractors do not train the worker to properly clean up before taking breaks in the office trailer or break room. This contaminates the area and other workers."
To help in limiting exposure and cross-contamination to the worker, Kinsale provided training to all the other trades on asbestos and lead awareness, focusing on hygiene. "This was important, as the other trades were going to start right behind us once an area was mitigated due to the aggressive time schedule for the project," Sode says.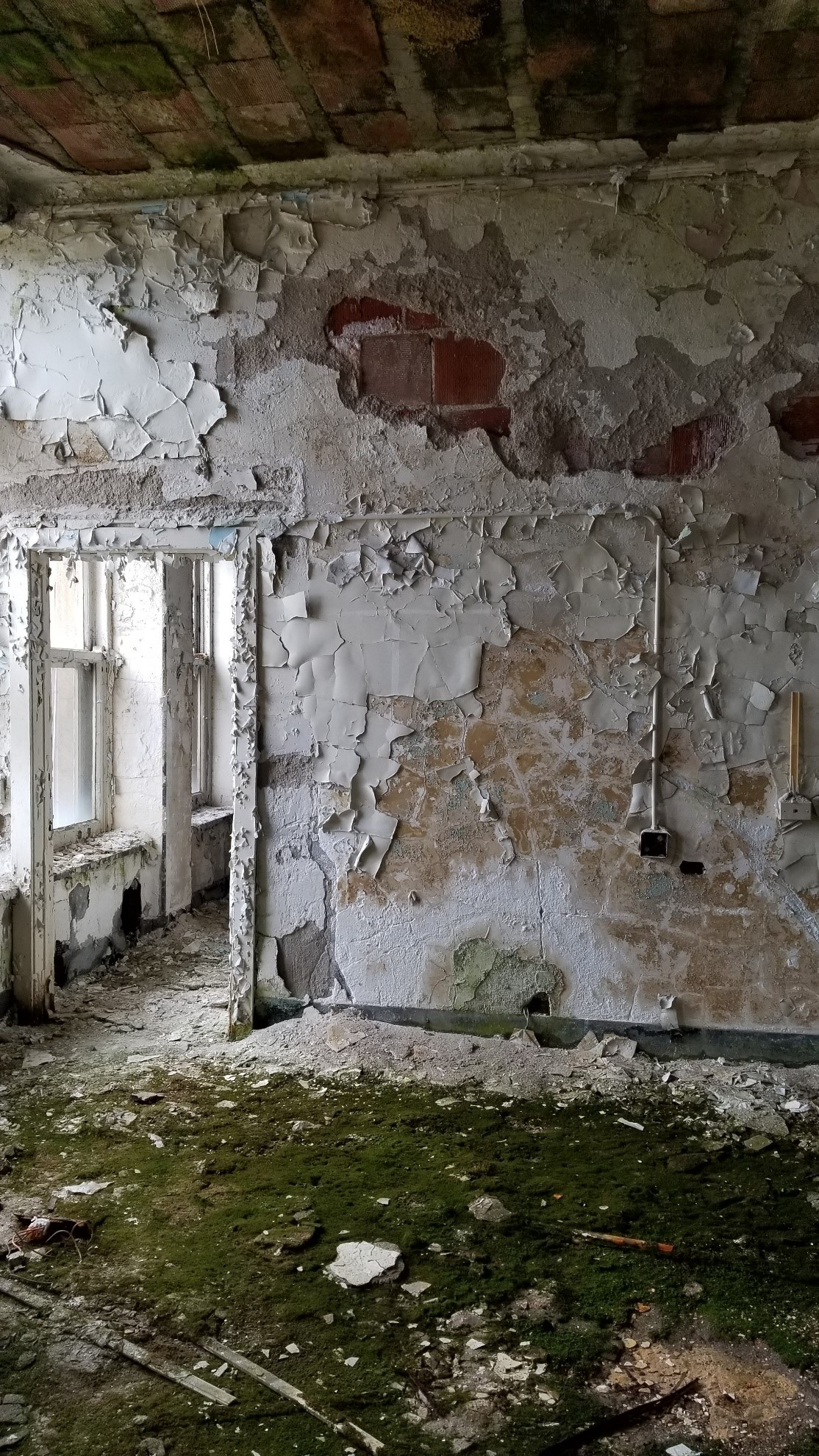 National Demolition Association"Worker protection is our priority," he continues. "They are entitled to a safe workplace free from hazards. By mitigating the environmental hazards and dilapidated building conditions, this provides a safe workplace for all follow up trades. Our mindset is if one trade fails, we all fail.
"By protecting the worker, you automatically protect the company. We need to be mindful in these times that we can expose our workers and other trades to hazards that can also include OSHA violations on demolition projects," Sode says. "By applying safety in a scope review and understanding the client's goals, we can mitigate exposure to unnecessary risk and hazards. We understand that compliance and safety can cost additional time and money when not used at the beginning of the project. Safety can and will save you time and money if it leads production. Ask any company that has sustained an injured worker or OSHA violation."
Throughout the project, Kinsale worked with Communities Empowered Through Construction (CEC), a local worker program that utilizes labor from the surrounding city wards and community. "This helped with manpower during the busy time of the season," Sode says. "It also allowed for community involvement."
10-Step job process
Sell the value of having a demolition/environmental company on board versus a general contractor self-performing the demolition.
Know your client's schedule and goals.
Prioritize.
Perform a scope of work and review the scope with all trades.
Discuss site logistics.
Address hazards.
Perform safety work.
Move into production.
Obtain buy-in.
Once all else is complete, bring safety to the No. 1 spot and proceed. Train all trades involved and answer any questions. Set up a chain of command to address any concerns or questions on the project.
Project statistics
Man hours: 12,611
Project length: 75 days
Crew size: 22
Companies in this article