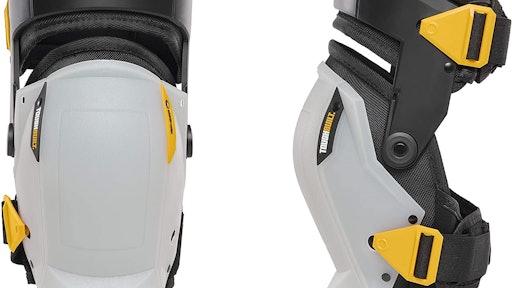 ToughBuilt

Thigh Support Stabilization Knee Pads are designed for all-day kneeling ergonomics, comfort and functionality.
They provide stability while maintaining side-to-side movement. Integrated thigh support keeps the knee centered, never twisting out of the kneepad.
The lower platform raises the shin off the ground, alleviating pressure on the ankles. Ergonomic gel and foam design cup the natural shape of the knee and upper shin, maximizing pressure distribution.
Abrasion-resistant 1680D fabric, rugged double-injected shell with non-slip rubber and shatter-resistant plastic is made to the highest quality standards ensuring durability to withstand harsh work environments, saving you from constantly buying replacements. They also have heavily textured contact surfaces, so you feel safe and confident while on the job.
Specifications
Weight: 2.6 lbs.
Dimensions:    7 x 4 x 5.5 in.
Material: Plastic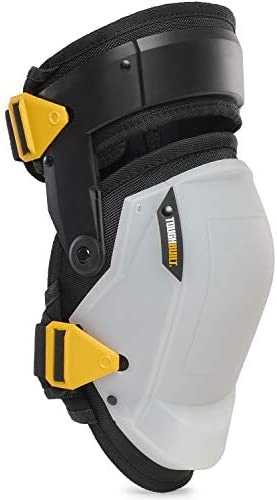 ToughBuilt GelFit Thigh Support Stabilization Knee Pads (model TB-KP-G3R).ToughBuilt

Request More Information
Fill out the form below to request more information about
ToughBuilt GelFit Thigh Support Stabilization Knee Pads